Strawberry Rose Cheesecake Tarts (Raw, Vegan)
February 12, 2017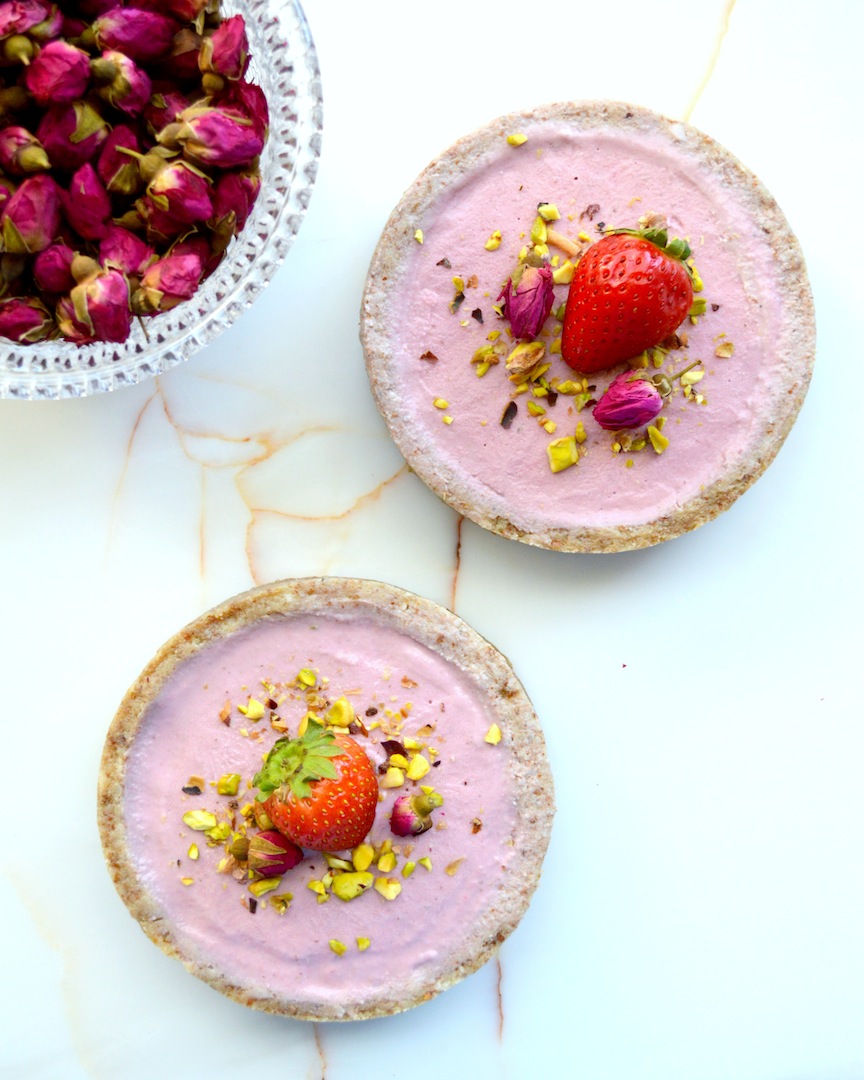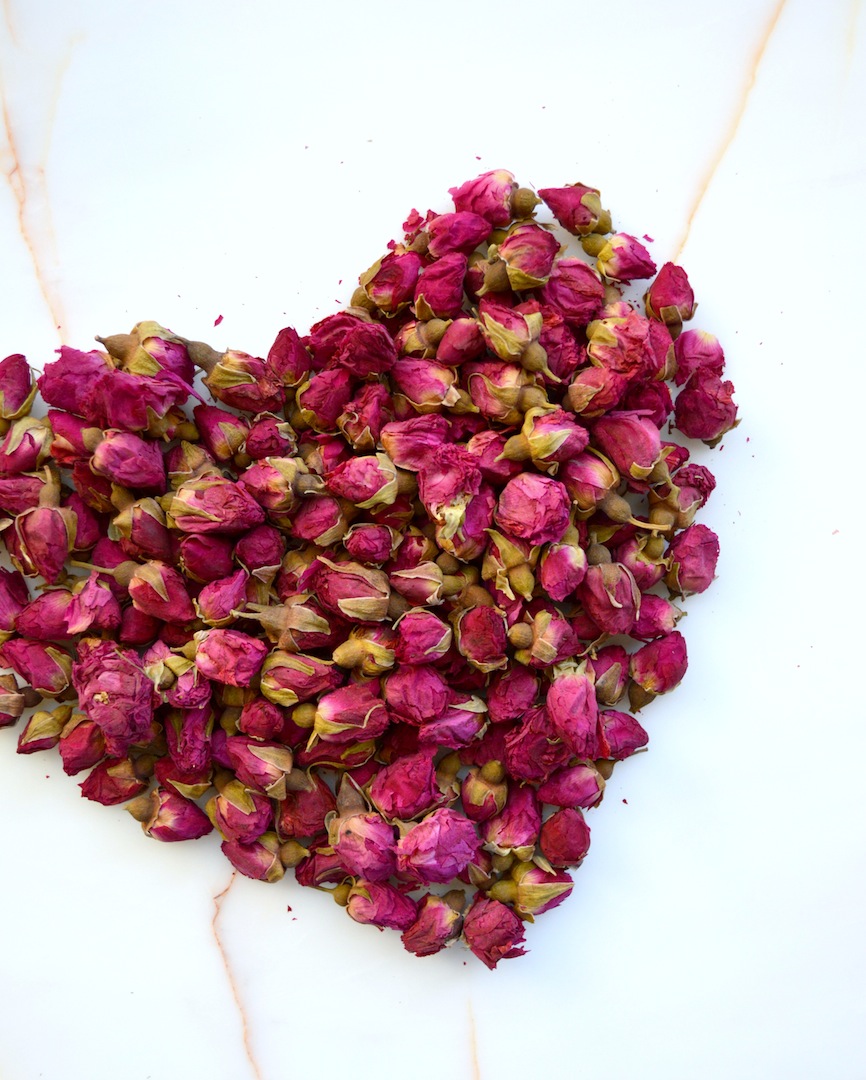 What's better than strawberries and roses on Valentine's Day? Strawberry and rose DESSERT! The day of love is just a couple days away, so spoil your special someone (or yourself!) with these gorgeous raw Strawberry Rose Cheesecake Tarts.
Read More
---
Triple Chocolate Funfetti Cake (Raw, Vegan)
February 4, 2017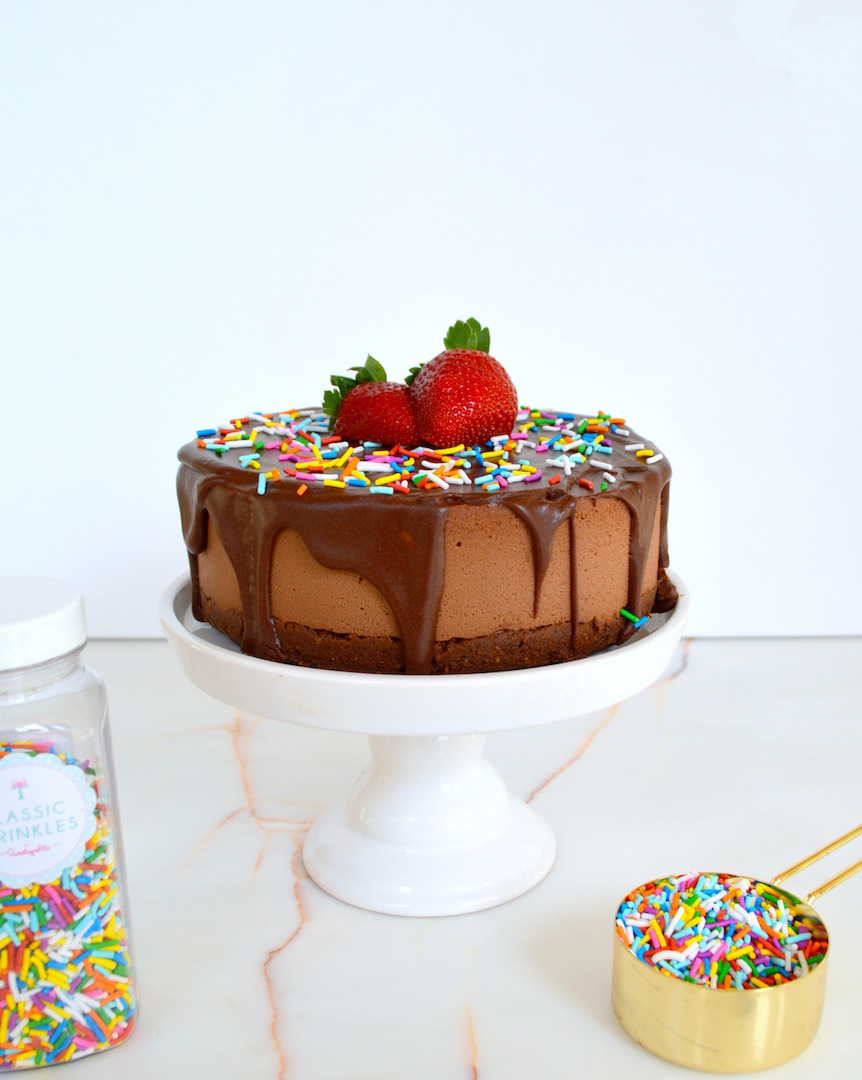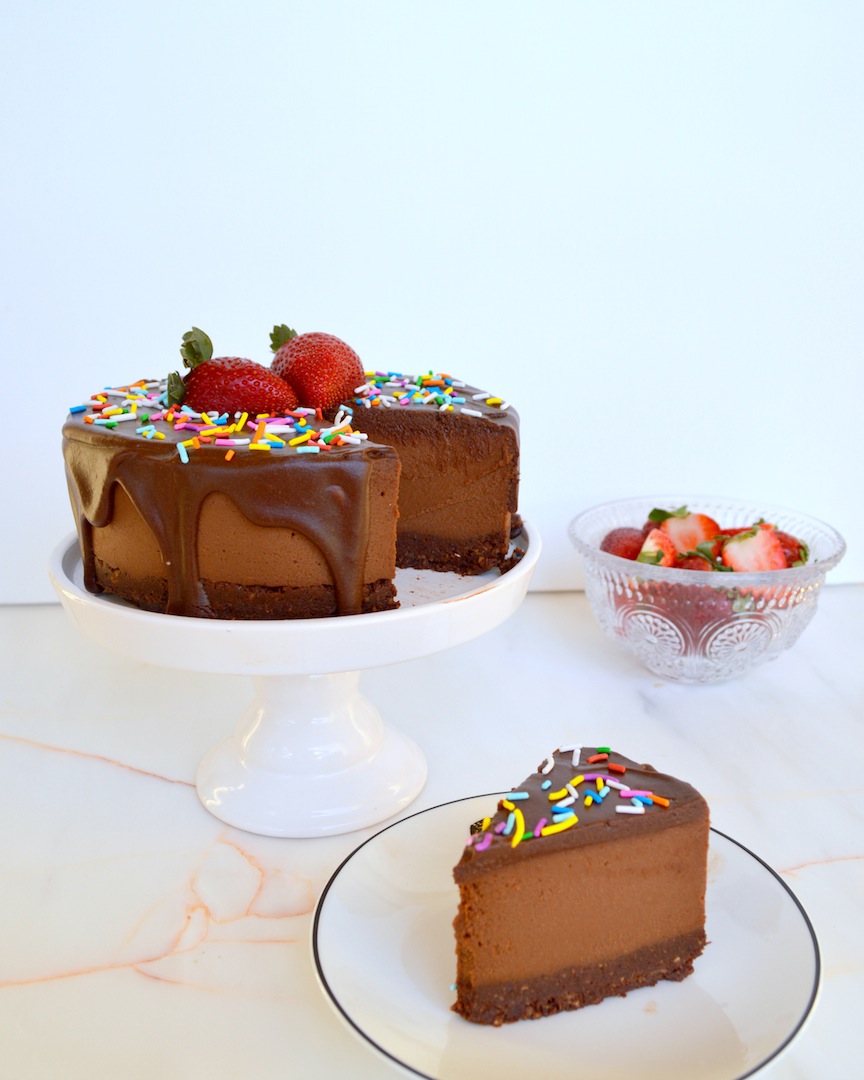 Birthday season is in full swing around here, and that means another celebratory cake! My chocolate cake loving boyfriend just turned a quarter of a century, so I made him this raw triple chocolate funfetti cake for the occasion. Let's just say he was not disappointed. The cake was very swiftly devoured after these photos were taken.
Read More
---
Healthy No-Bake Doggie Birthday Cake
January 22, 2017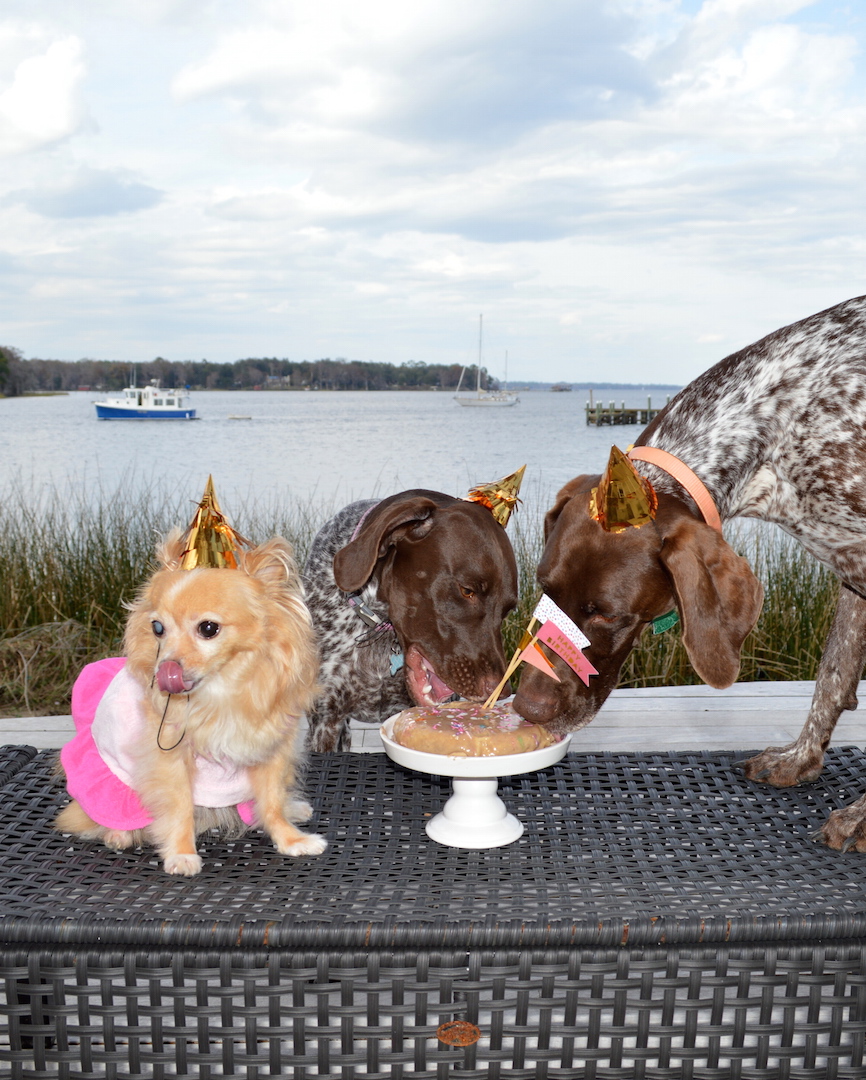 My precious pup, Reese, recently turned nine, so naturally we had to throw her a little birthday party complete with a healthy, dog-friendly birthday cake! This cake contains only four simple ingredients (oats, apple, bananas and nut butter), and it's so quick and easy to make. Another plus is it's totally human friendly as well, so go ahead and eat a slice with your four legged friend.
Read More
---
Raspberry Chocolate Squares (Raw, Vegan)
January 15, 2017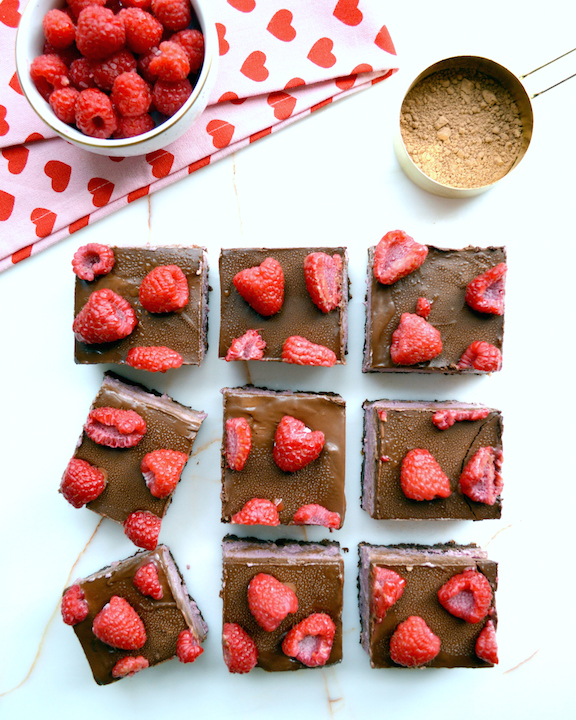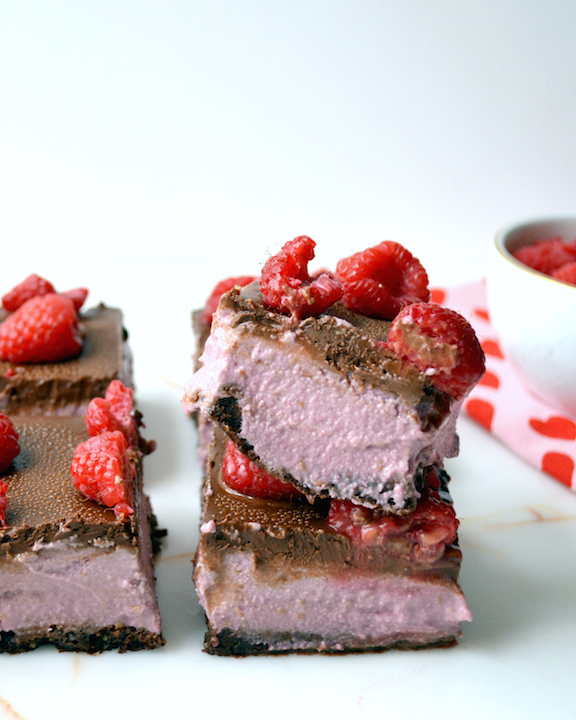 Nothing says I love you like chocolate, especially when it's paired with some gorgeous fresh fruit! With Valentine' s Day right around the corner, these raw raspberry chocolate squares would make the perfect healthier treat for your sweetheart, family, friends or anyone else you want to show a little love to.
Read More
---
Gingerbread Cheesecake & Cookies (Raw, Vegan)
December 24, 2016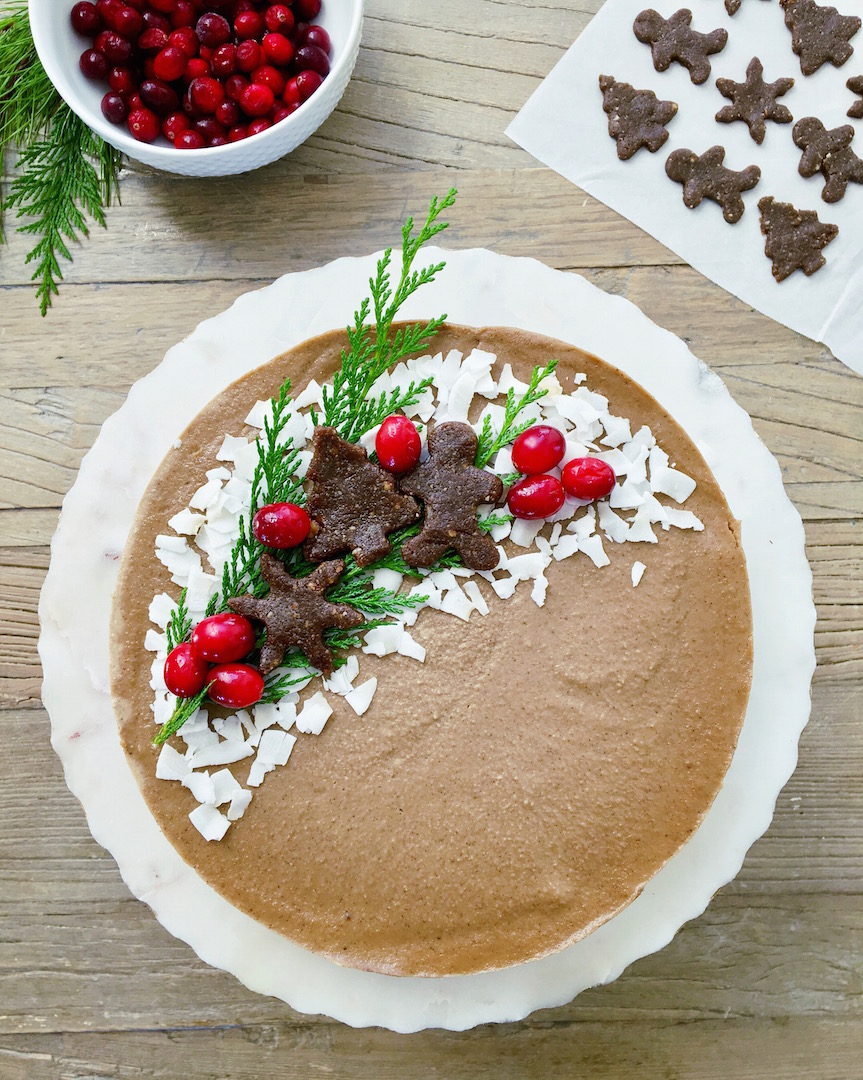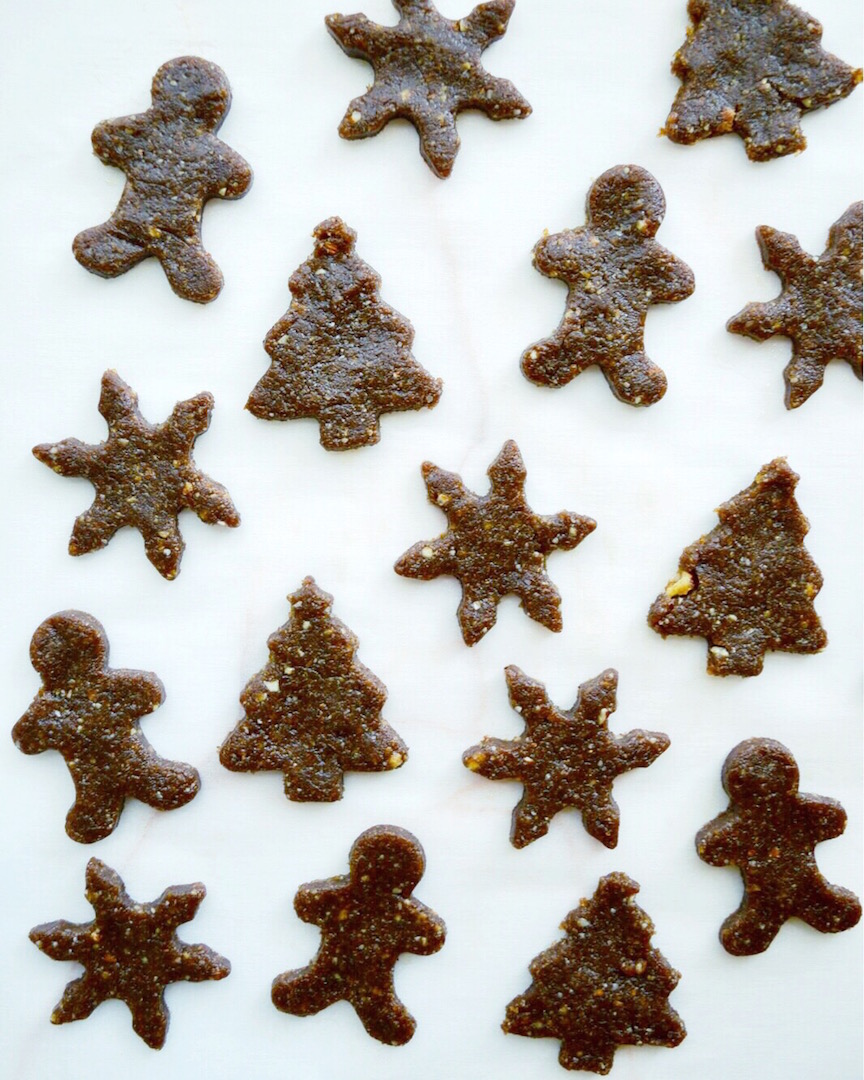 If there's any one dessert that says Christmas, it's got to be gingerbread. There's just something so warm and festive about the spicy ginger and cinnamon mixed with the sweet molasses and maple. I was actually never a big fan of gingerbread until recently, but now I'm obsessed! So this year I decided to put a plant based twist on the classic gingerbread cookie and make this raw vegan gingerbread cheesecake. It's so simple yet so rich and delicious, and of course, a lot healthier than a traditional cheesecake.
Read More
---
Cranberry Bliss Bars (Raw, Vegan)
December 22, 2016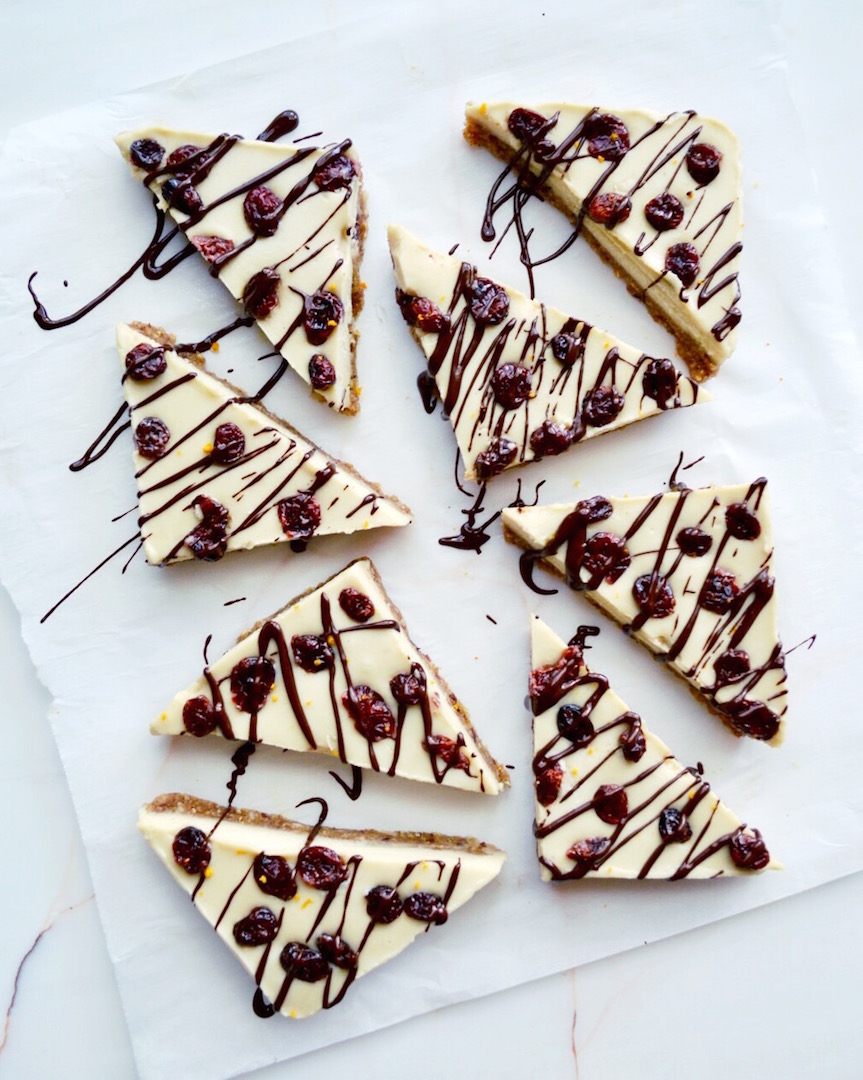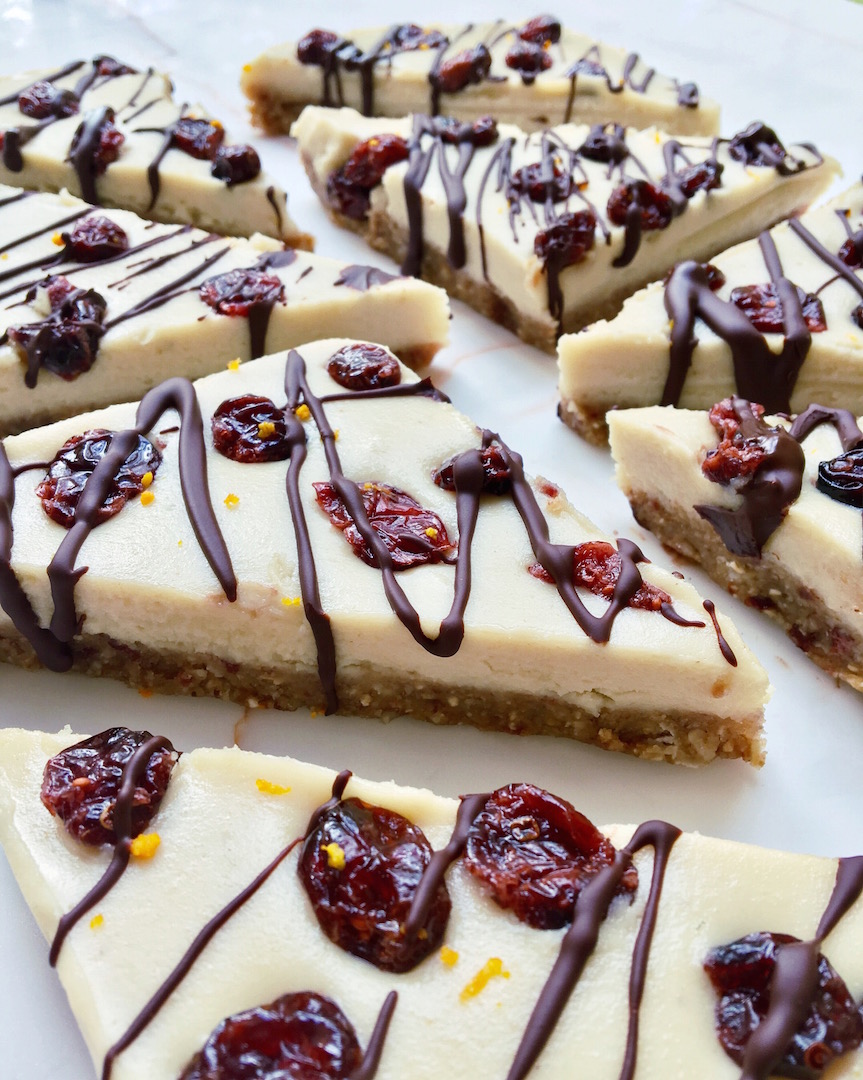 The first time I had a cranberry bliss bar from Starbucks I knew my taste buds were changed forever. They were pure Christmas magic. I ate one every single day of the holiday season that year. I would have continued eating them every day afterwards, but they stop selling them after Christmas. Probably for the best.
Read More
---
Next Page >>