Vegan Chocolate and Cashew Cream Cups (Cadbury Creme Egg Inspired)
April 11, 2017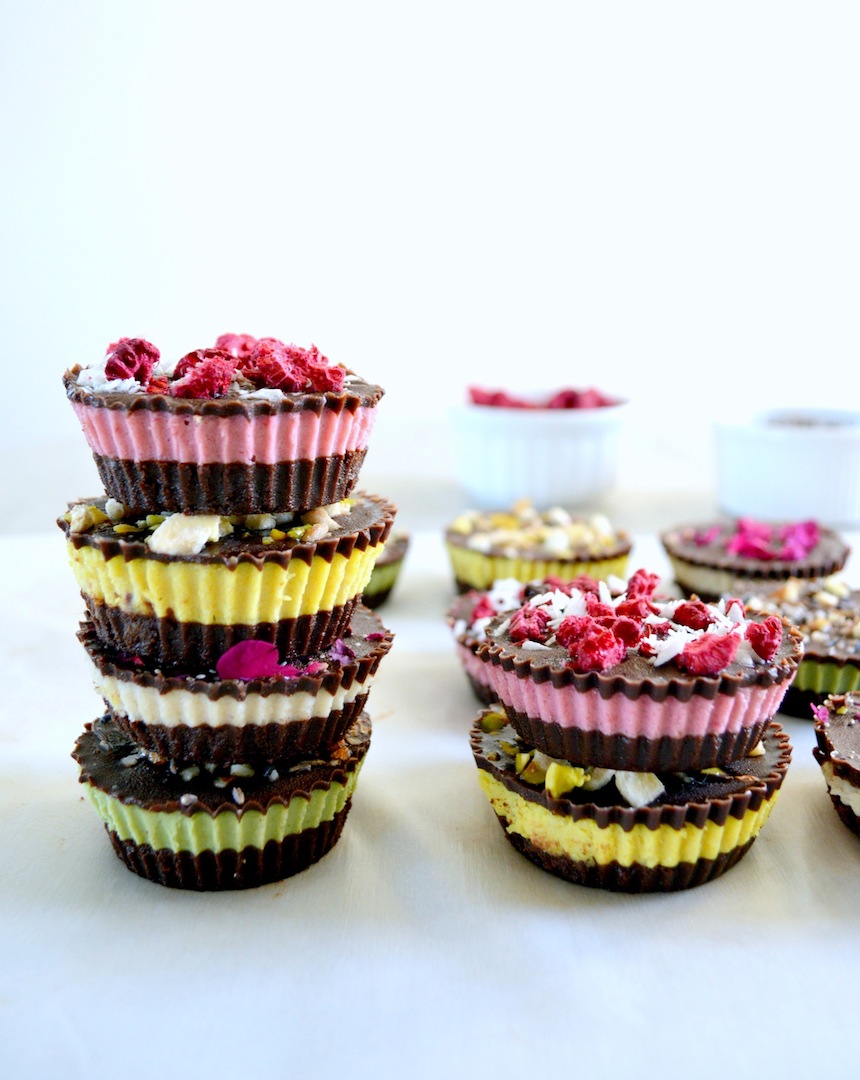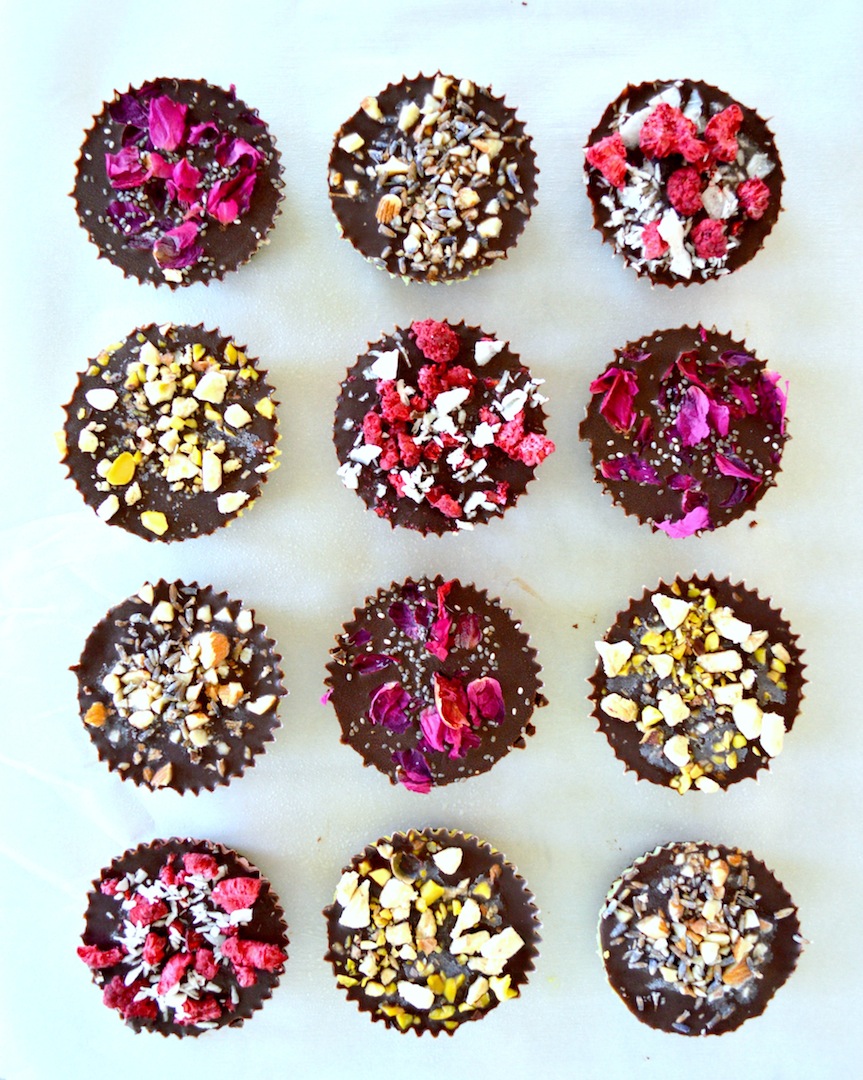 Forget chocolate Easter bunnies, Cadbury Creme Eggs are the real Easter MVP! Creme eggs have always been my favorite Easter sweet, but unfortunately the store-bought kind are far from plant-based. So I decided to whip up some healthier, homemade Creme Egg flavor inspired chocolate treats this Easter season.
Read More
---
Matcha Mint Chocolate Cheesecake (No-Bake, Vegan)
March 12, 2017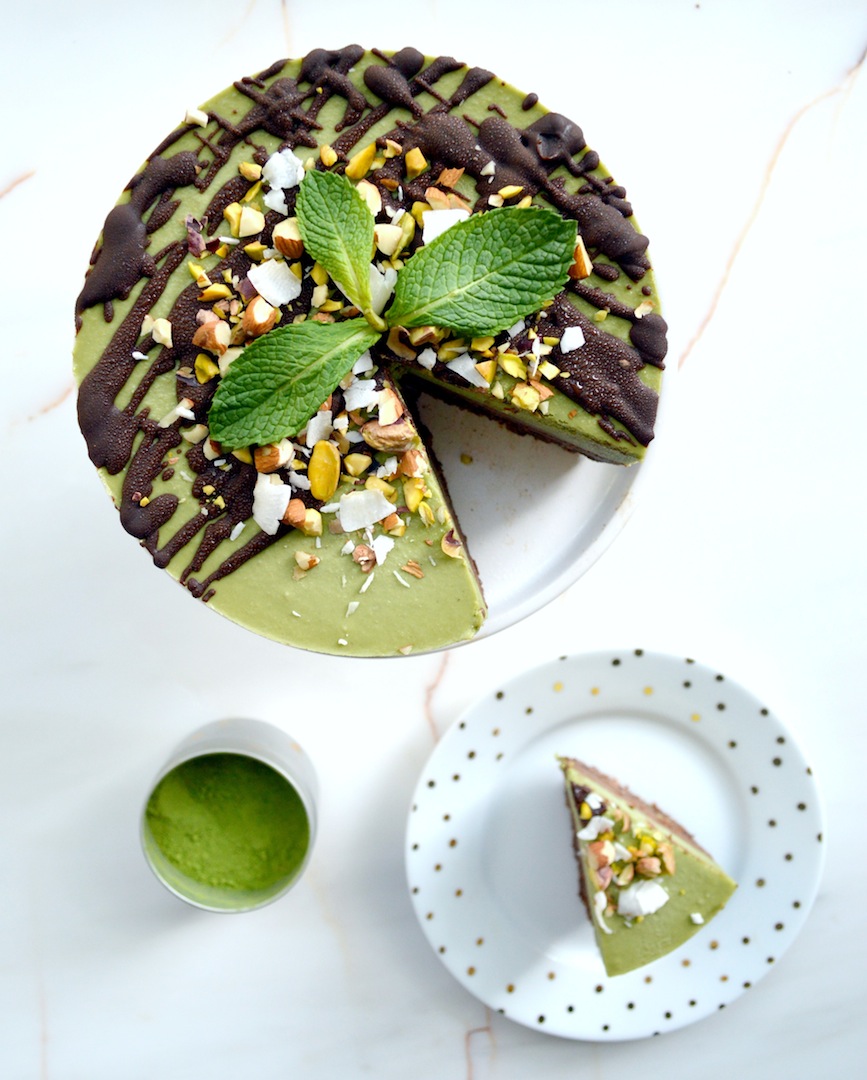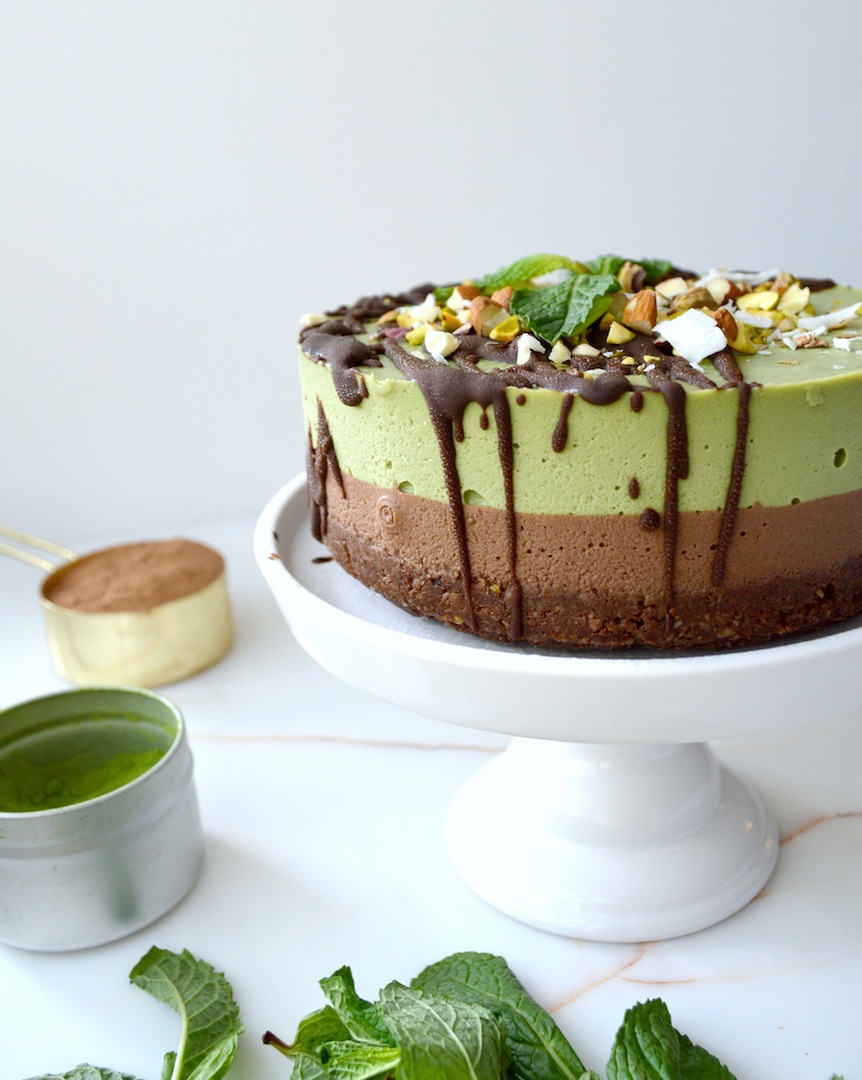 Mint and chocolate are such a classic and irresistible flavor combination. They make a great ice cream, Girl Scout cookie (team Thin Mints!) and my favorite, no-bake vegan cheesecake! Adding matcha to the mix gives this cake an extra layer of flavor, a gorgeous green hue and a boost of good-for-you ingredients, making this the perfect plant based St. Patrick's Day dessert!
Read More
---
Melon Mint & Cucumber Smoothie
March 8, 2017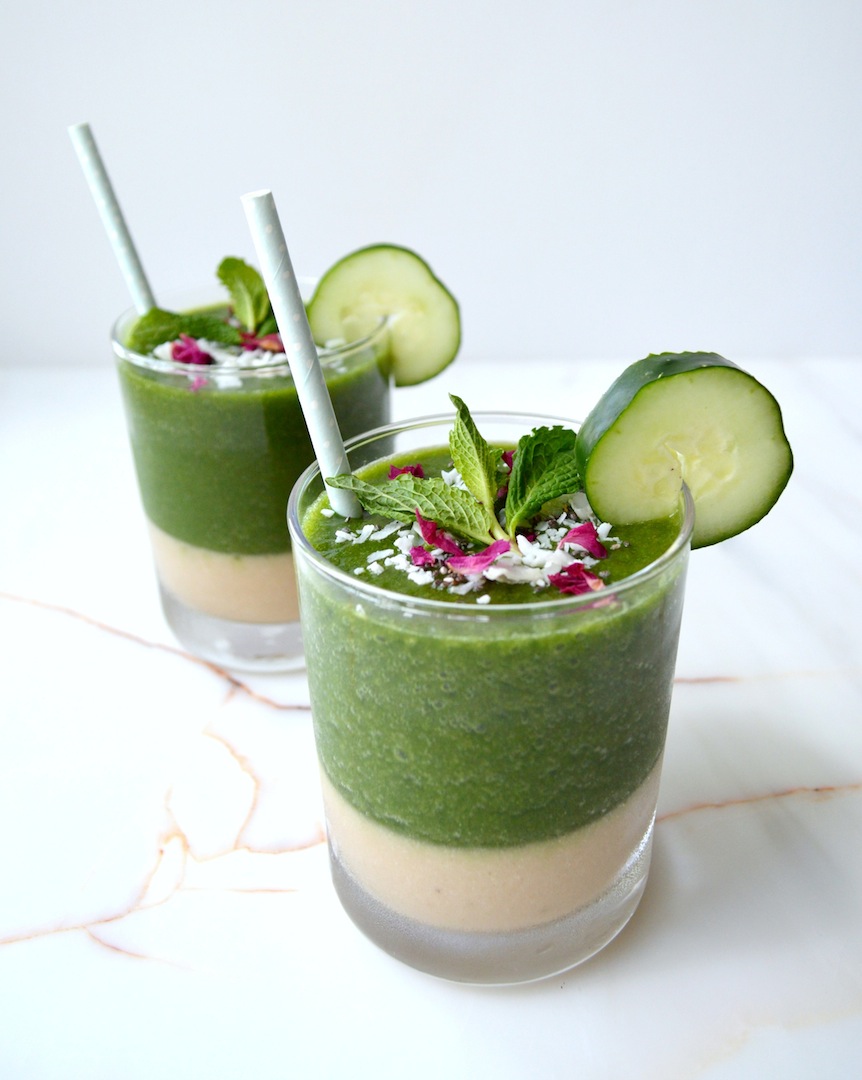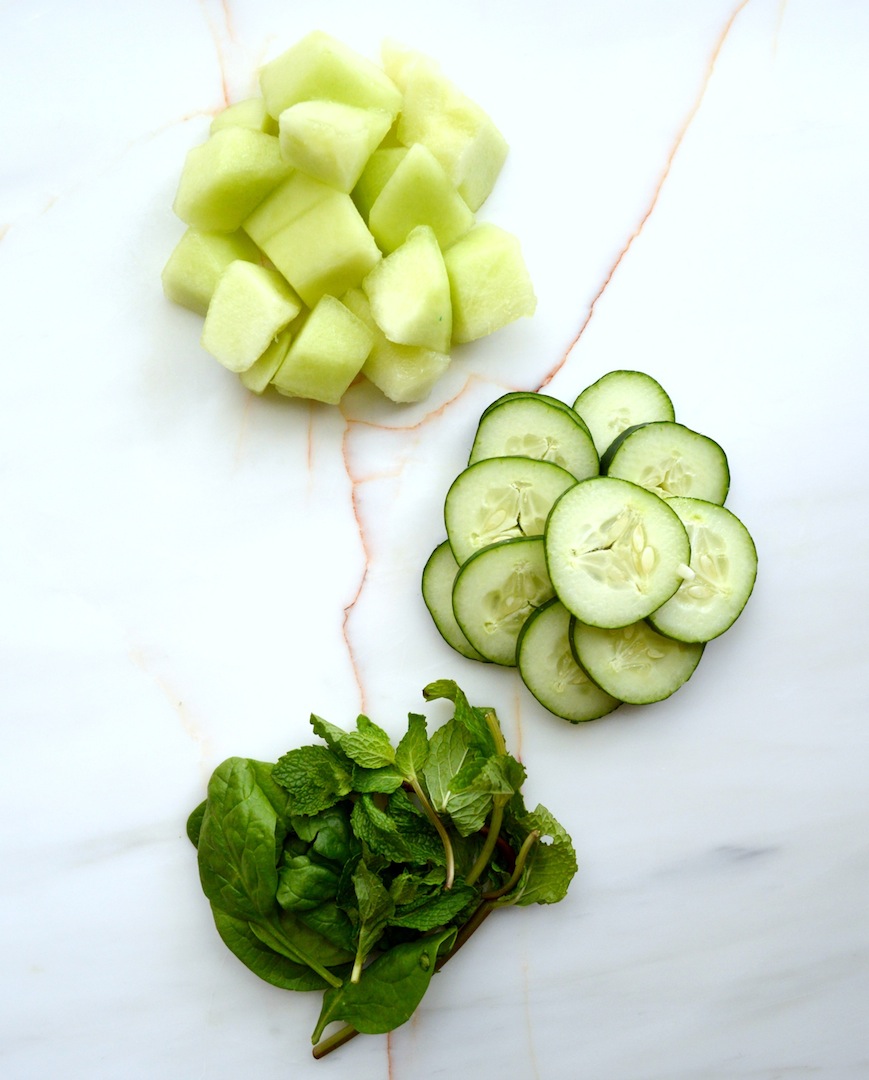 March is a time for all things fresh and green, and there's no better way to get some fresh green goodness in your life than with a simple and yummy smoothie! This double-layered cream and green smoothie features a few of my all time favorite fruits and herbs, including honeydew melon, mint and cucumber. The combination of these three gorgeous green foods is so light and refreshing with the perfect hint of sweetness.
Read More
---
Almond Joy Bars (Raw, Vegan)
February 26, 2017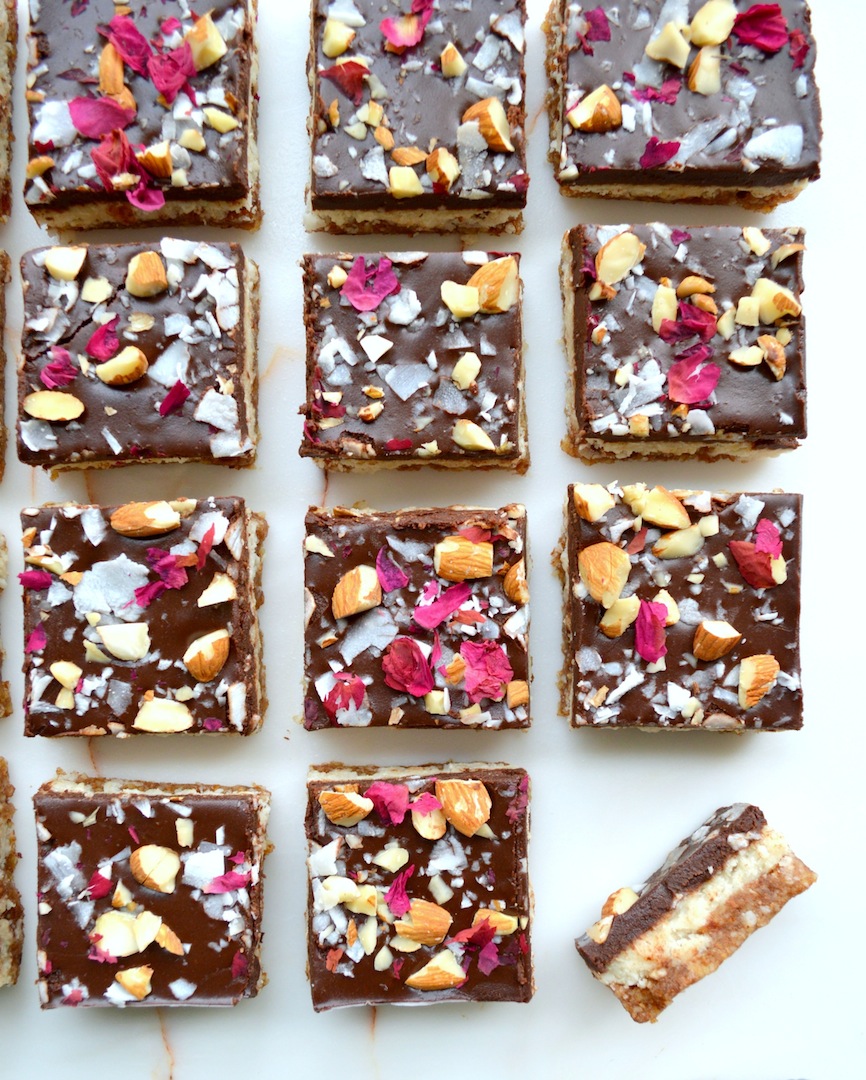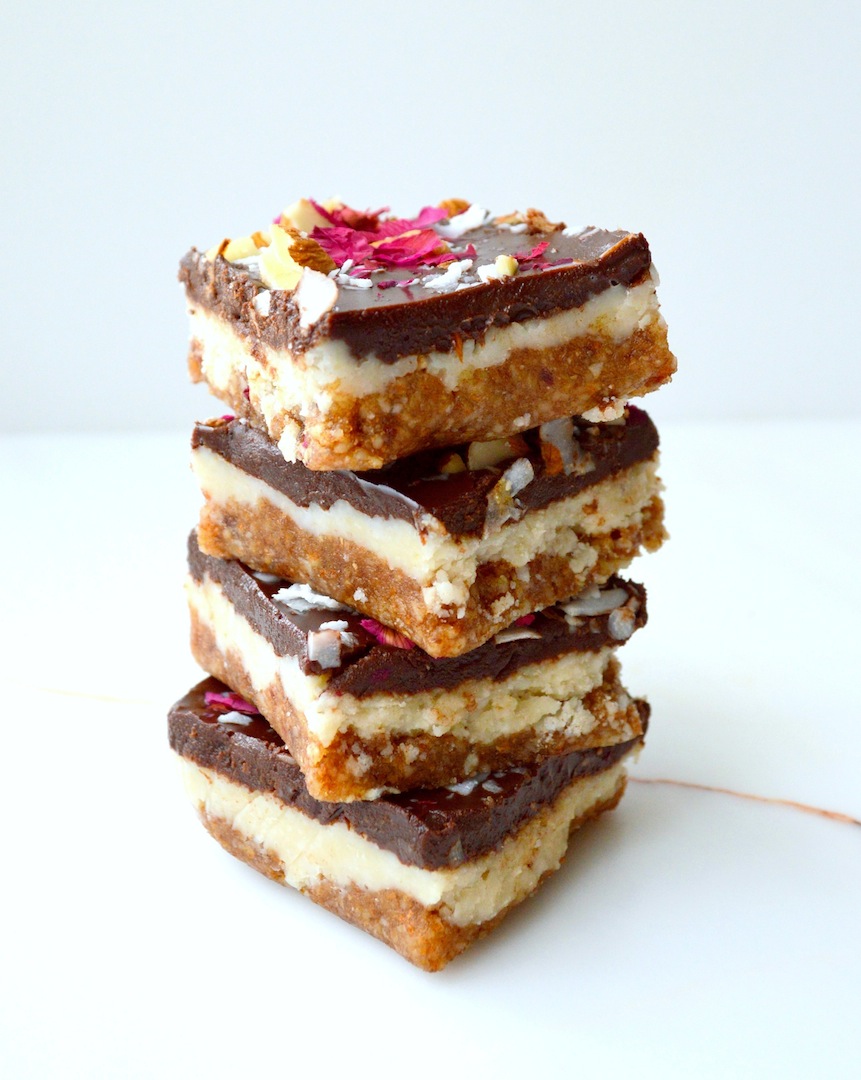 Crunchy almonds, ooey-gooey coconut and rich silky chocolate all wrapped up into one delicious plant-based treat...talk about joyous! These raw vegan Almond Joy bars offer all of the flavor and satisfaction of a good old-fashioned Almond Joy candy bar but without all the processed ingredients and refined sugar. Instead they're packed with healthy fats and natural sugars to keep your sweet tooth and your body happy!
Read More
---
Strawberry Rose Cheesecake Tarts (Raw, Vegan)
February 12, 2017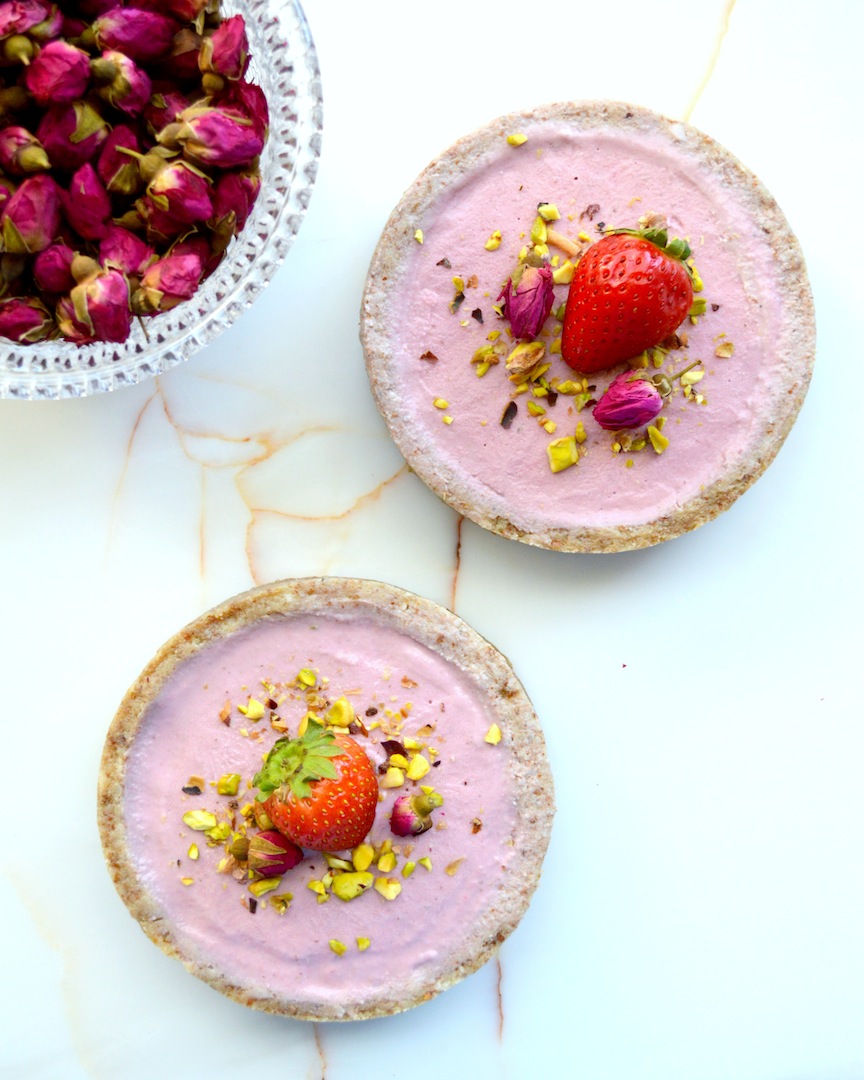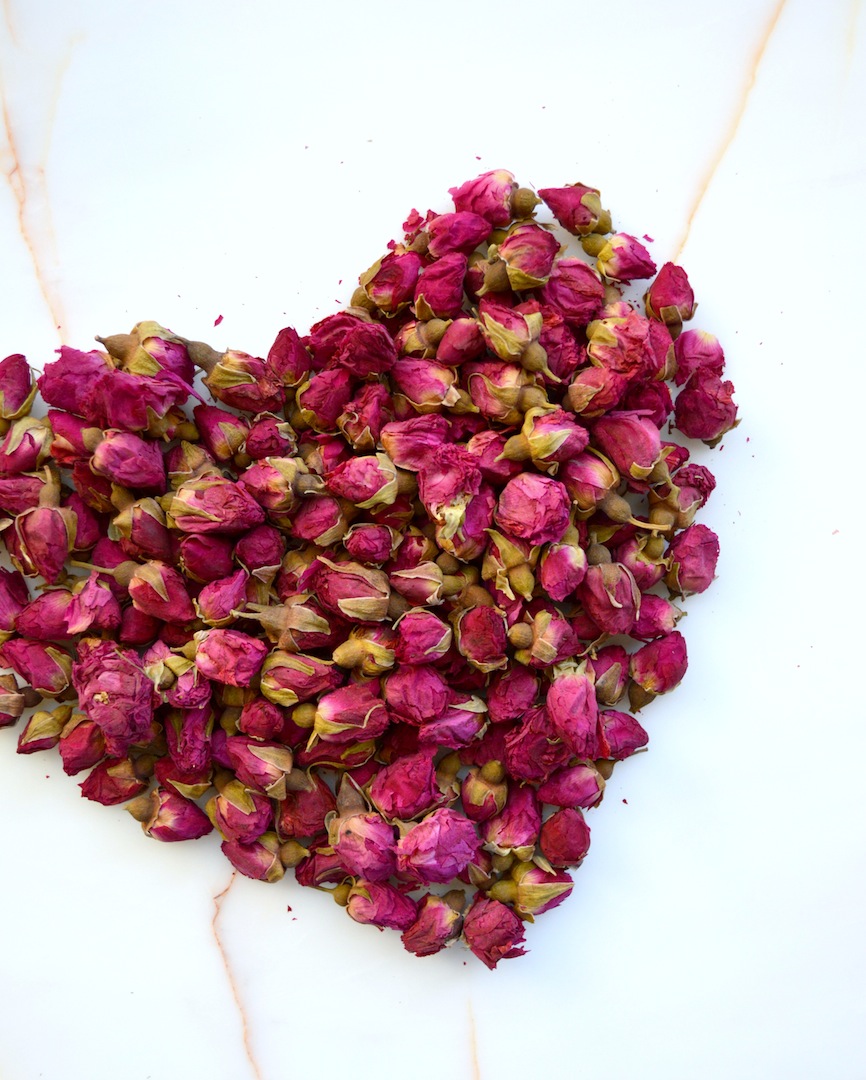 What's better than strawberries and roses on Valentine's Day? Strawberry and rose DESSERT! The day of love is just a couple days away, so spoil your special someone (or yourself!) with these gorgeous raw Strawberry Rose Cheesecake Tarts.
Read More
---
Triple Chocolate Funfetti Cake (Raw, Vegan)
February 4, 2017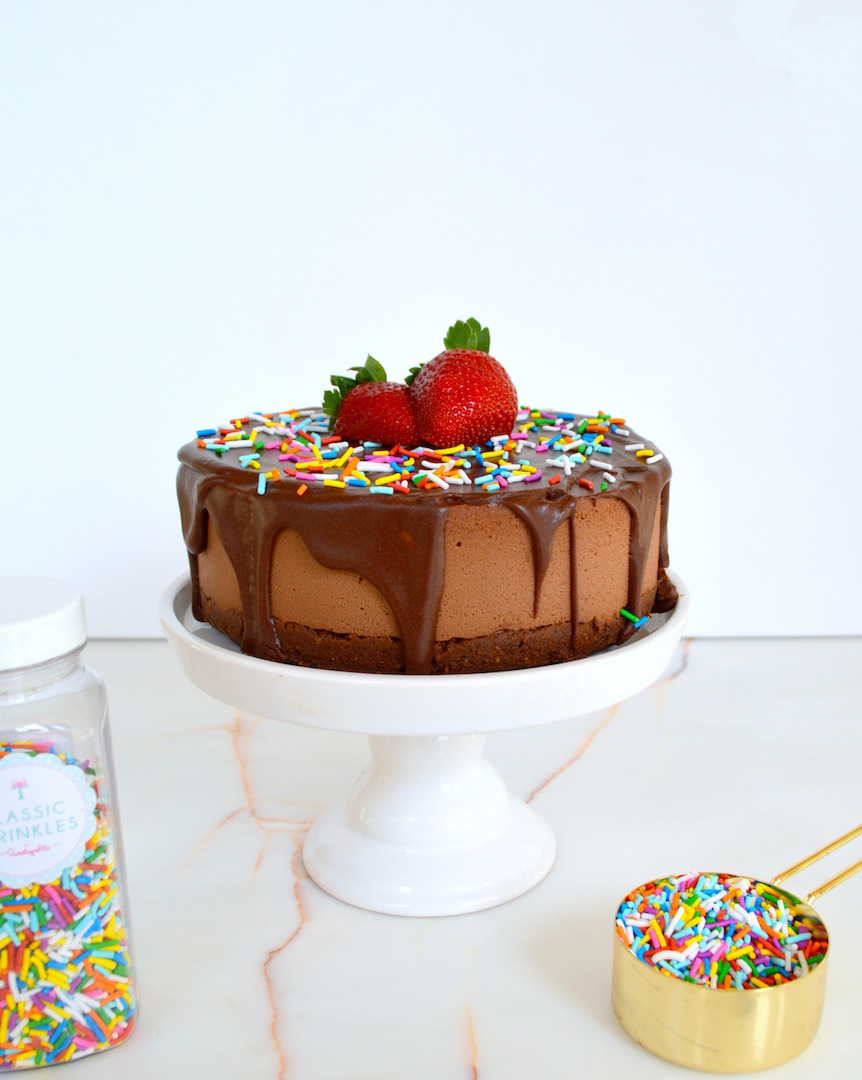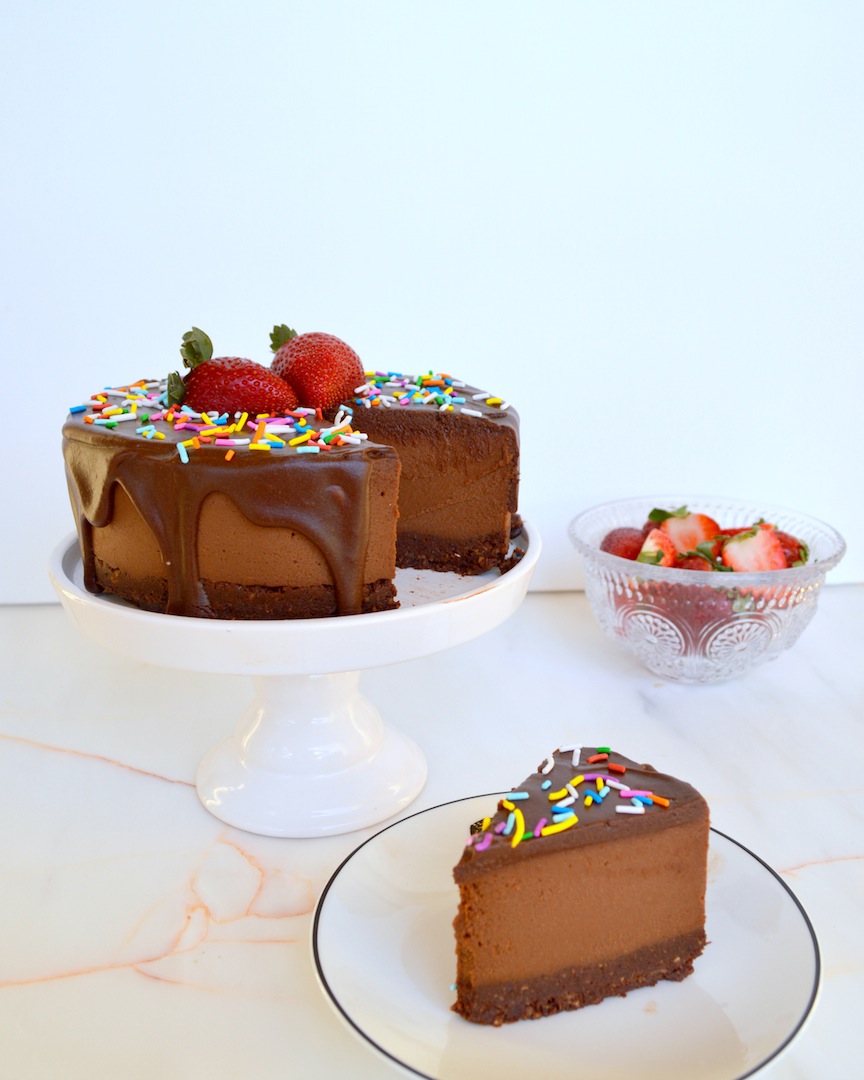 Birthday season is in full swing around here, and that means another celebratory cake! My chocolate cake loving boyfriend just turned a quarter of a century, so I made him this raw triple chocolate funfetti cake for the occasion. Let's just say he was not disappointed. The cake was very swiftly devoured after these photos were taken.
Read More
---
Next Page >>