Orange Creamsicle Cake (Raw, Vegan)
June 24, 2017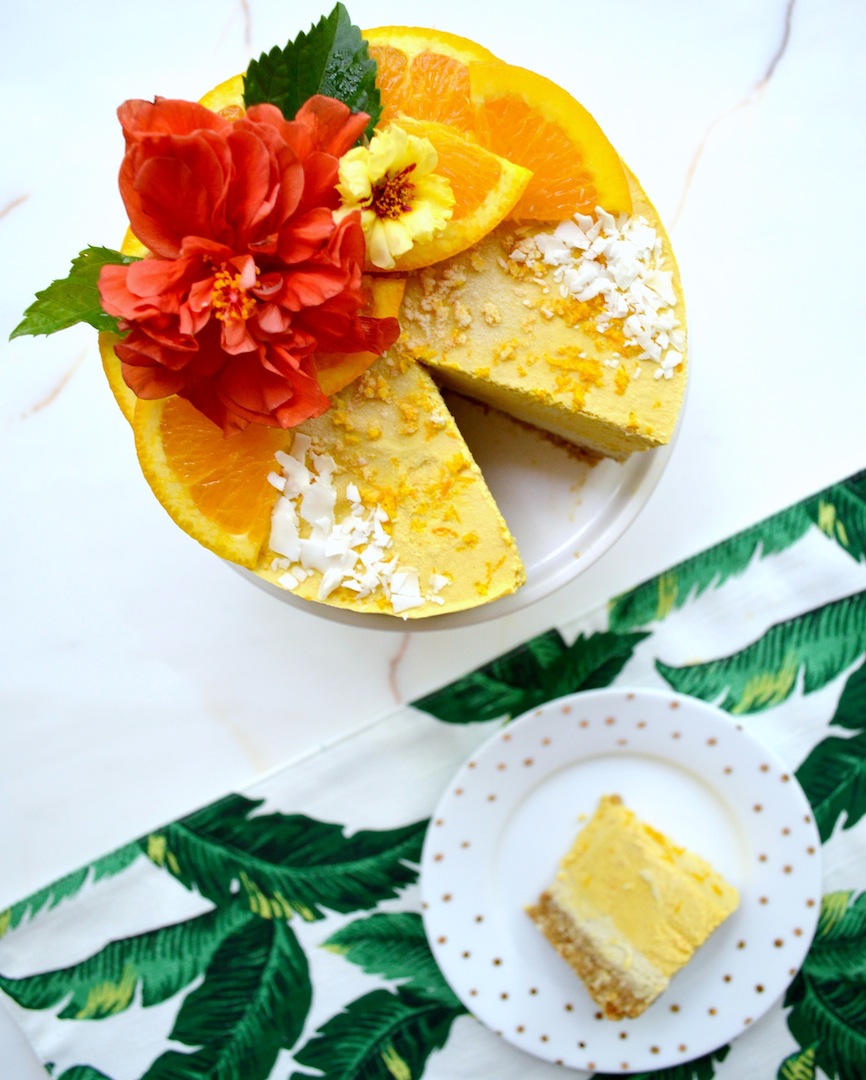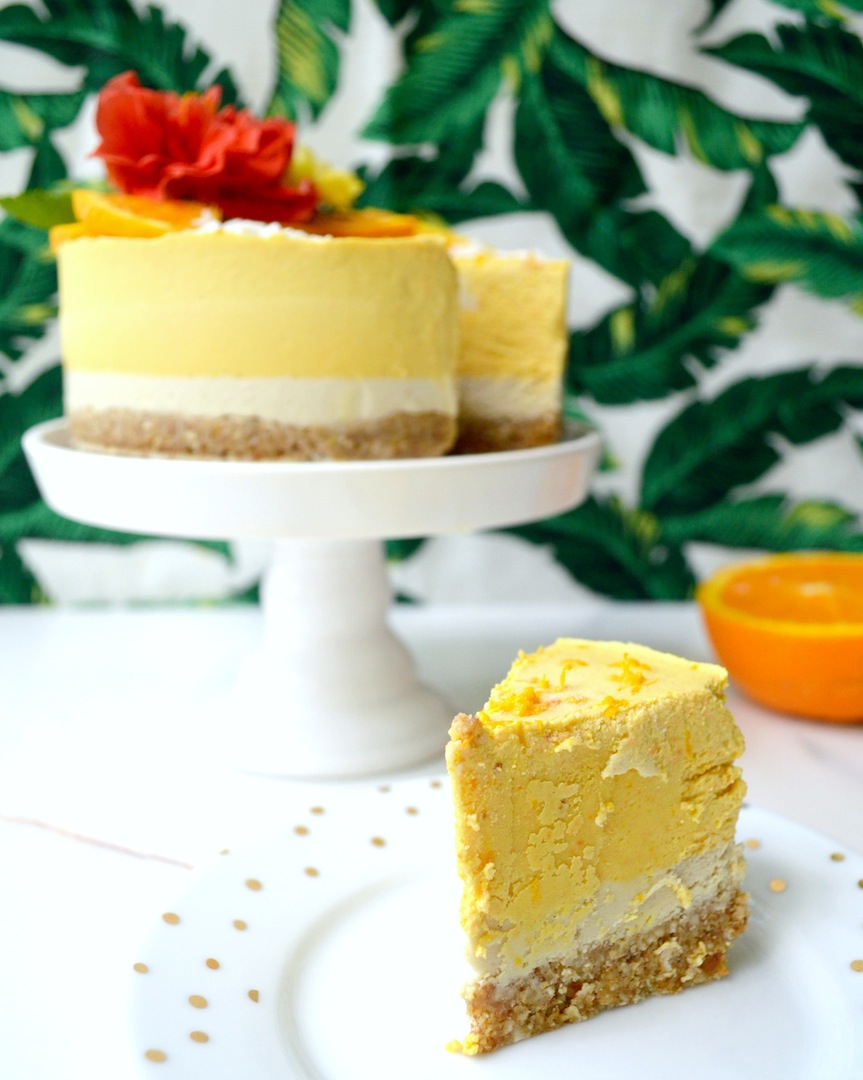 There's nothing like a sweet frozen treat on a hot summer day, especially here in sunny, aka scorching, Florida! And nothing screams summertime and sunshine quite like an Orange Creamsicle. This raw vegan Orange Creamsicle Cake is my healthier plant-based take on the childhood favorite.
Read More
---
Chocolate Covered Strawberry Bars (Raw, Vegan)
June 11, 2017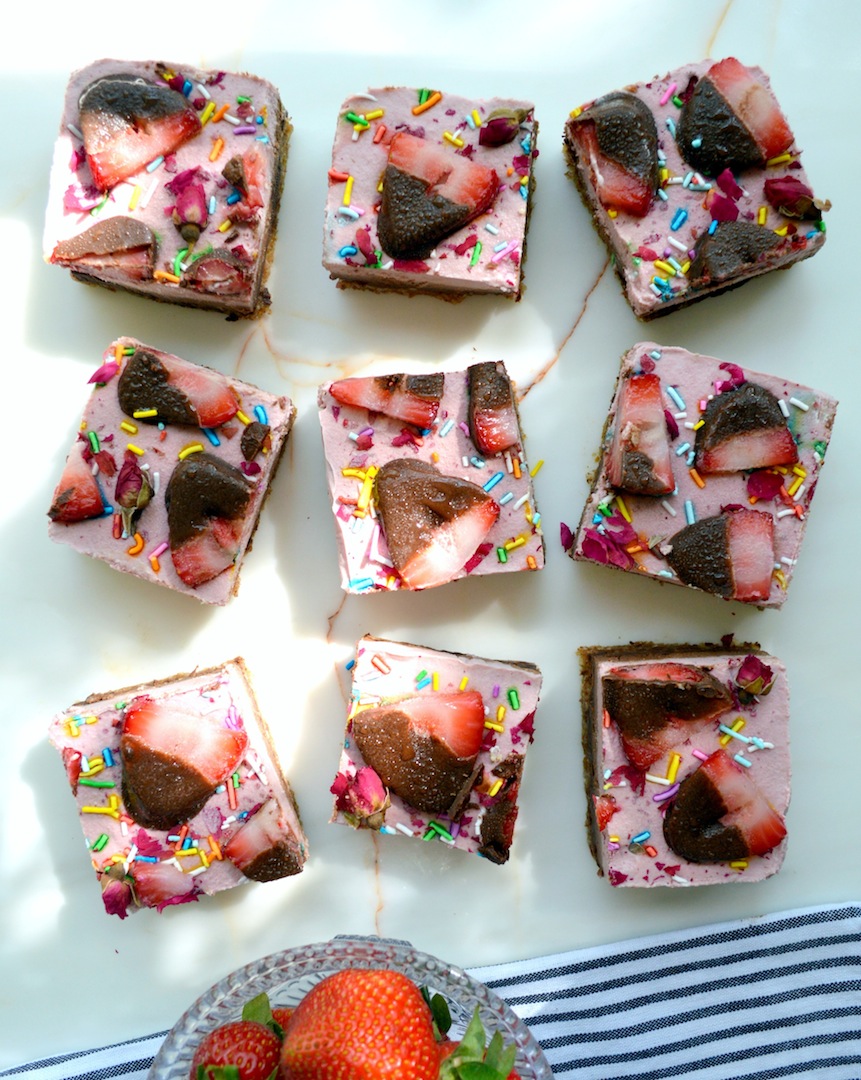 The only thing better than fresh juicy strawberries is strawberries covered in rich silky chocolate and packed into one delicious bar! These no-bake vegan Chocolate Covered Strawberry Bars make the perfect plant-based treat for your summer BBQ or birthday party, because who doesn't love this classic combo?
Read More
---
Vegan Chocolate Banana Peanut Butter Cups
May 29, 2017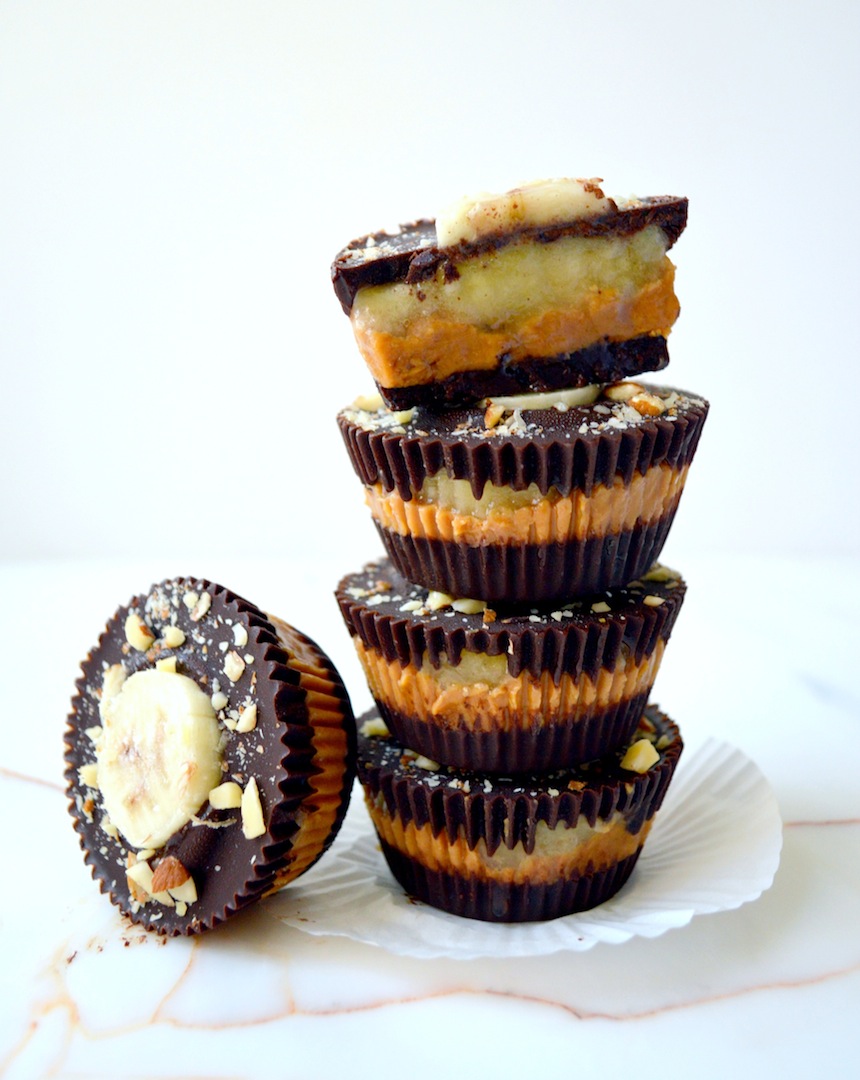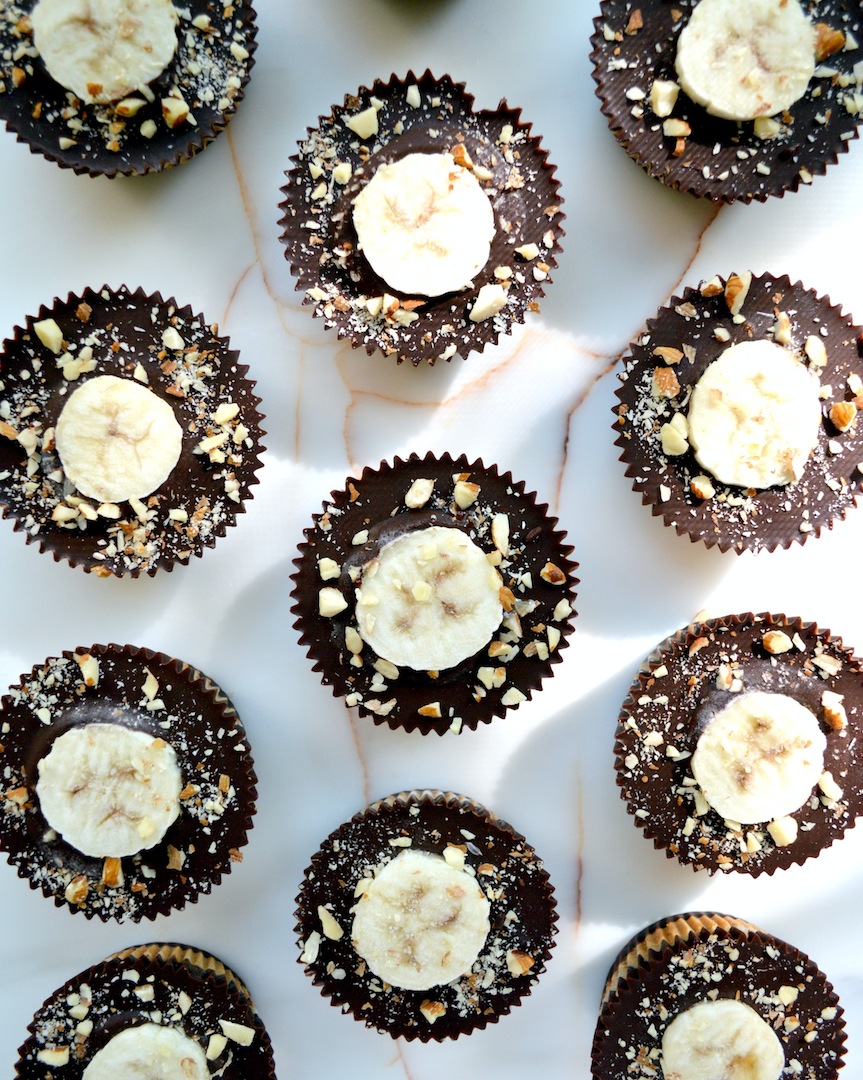 Peanut butter, bananas and chocolate are some of life's greatest little pleasures. I swear I could eat these flavors every day and never get sick of it! Good thing I have 12 of these babies waiting for me in the freezer (okay, like 6 now).
Read More
---
Hummingbird Cake with Cashew Cream Frosting (Raw, Vegan)
May 14, 2017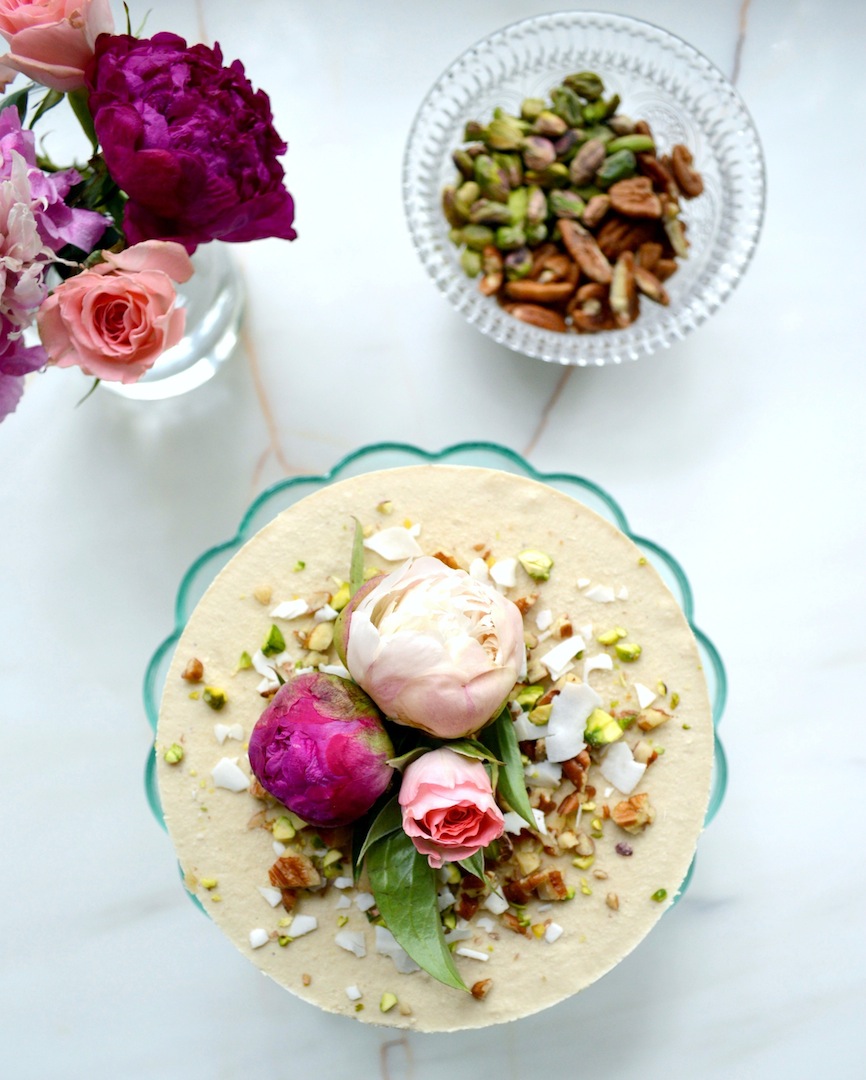 Hummingbird cake is a true southern classic, and it's also one of my all time favorites. You just can't beat the tropical blend of banana, pineapple and coconut with the hints of spice and layers of sweet creamy frosting! It's the perfect special occasion cake for spring and summer.
Read More
---
Mini Lemon Ginger, Strawberry Lemon and Blueberry Lavender Cheesecakes (Raw, Vegan)
04/19/2017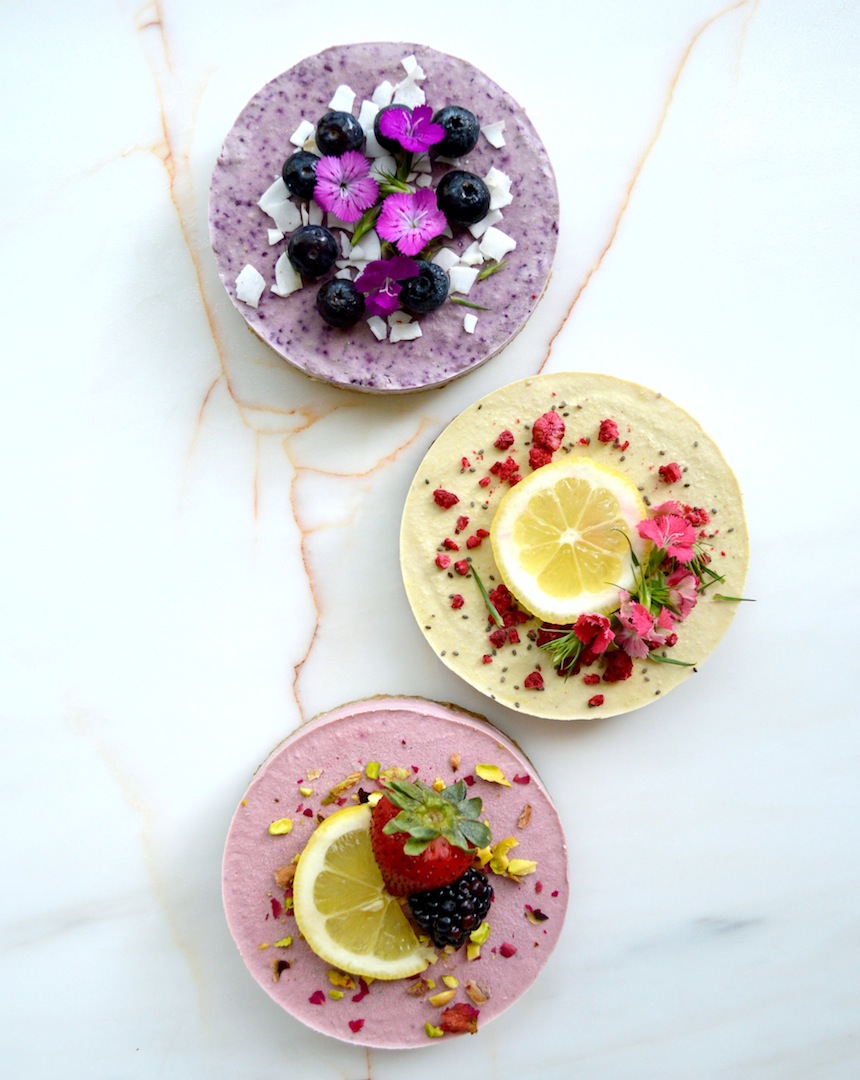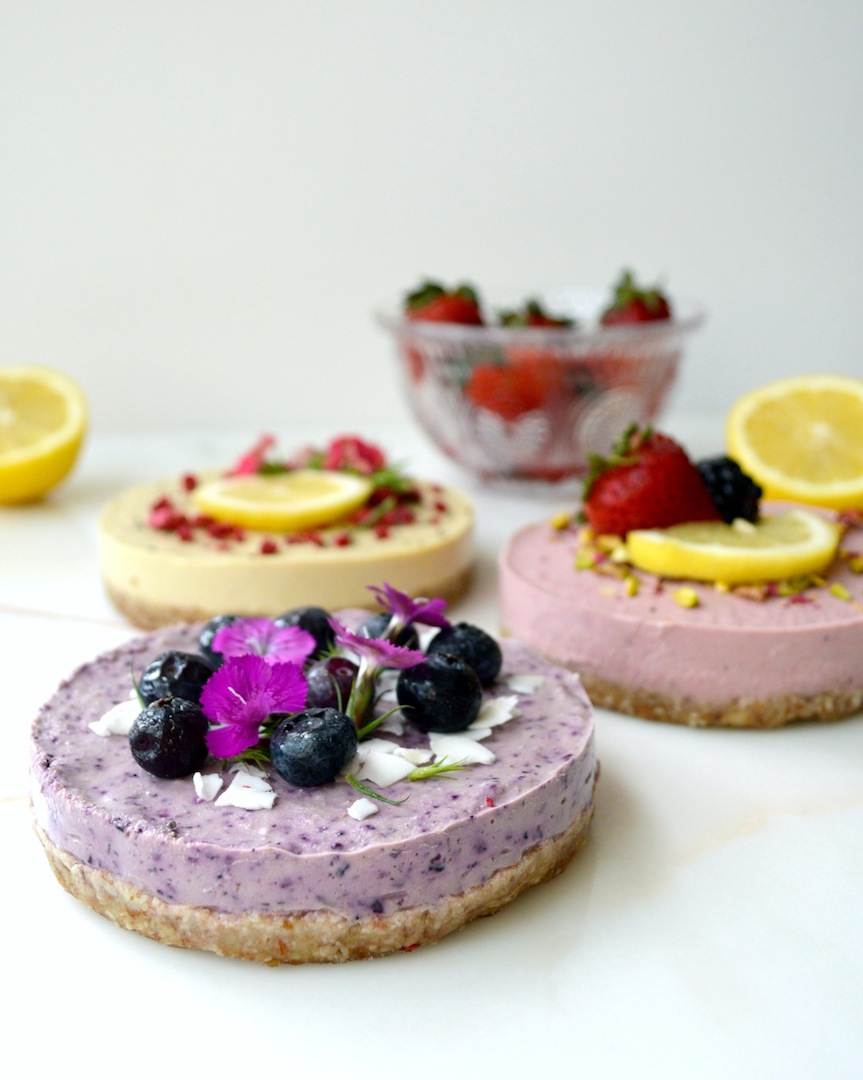 Spring is in the air, and it's my absolute favorite time of year for making desserts! There are so many amazing plant-based flavors and gorgeous colors to experiment with. Plus I get to incorporate flowers, and as a big time flower lover, that's a huge plus!
Read More
---
Vegan Chocolate and Cashew Cream Cups (Cadbury Creme Egg Inspired)
April 11, 2017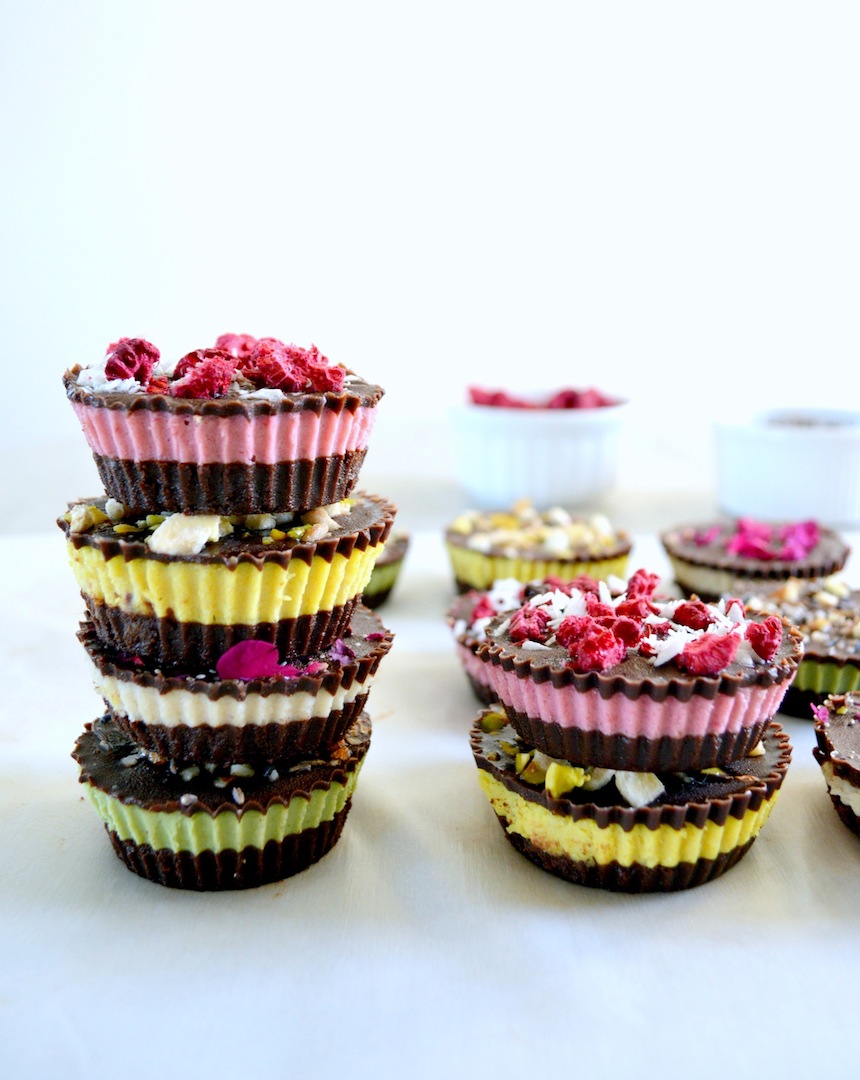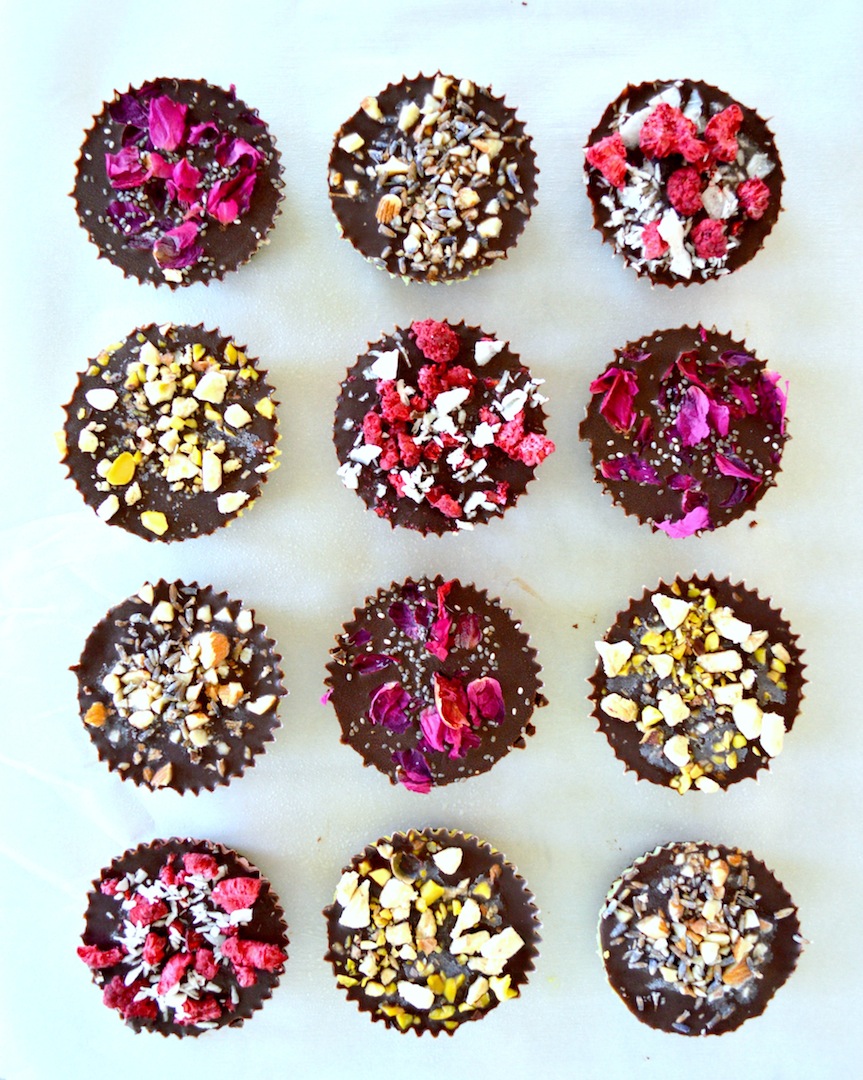 Forget chocolate Easter bunnies, Cadbury Creme Eggs are the real Easter MVP! Creme eggs have always been my favorite Easter sweet, but unfortunately the store-bought kind are far from plant-based. So I decided to whip up some healthier, homemade Creme Egg flavor inspired chocolate treats this Easter season.
Read More
---
Next Page >>