Blue Matcha & Fig 'Kaleidoscope' Cheesecake (Raw, Vegan)
September 7, 2017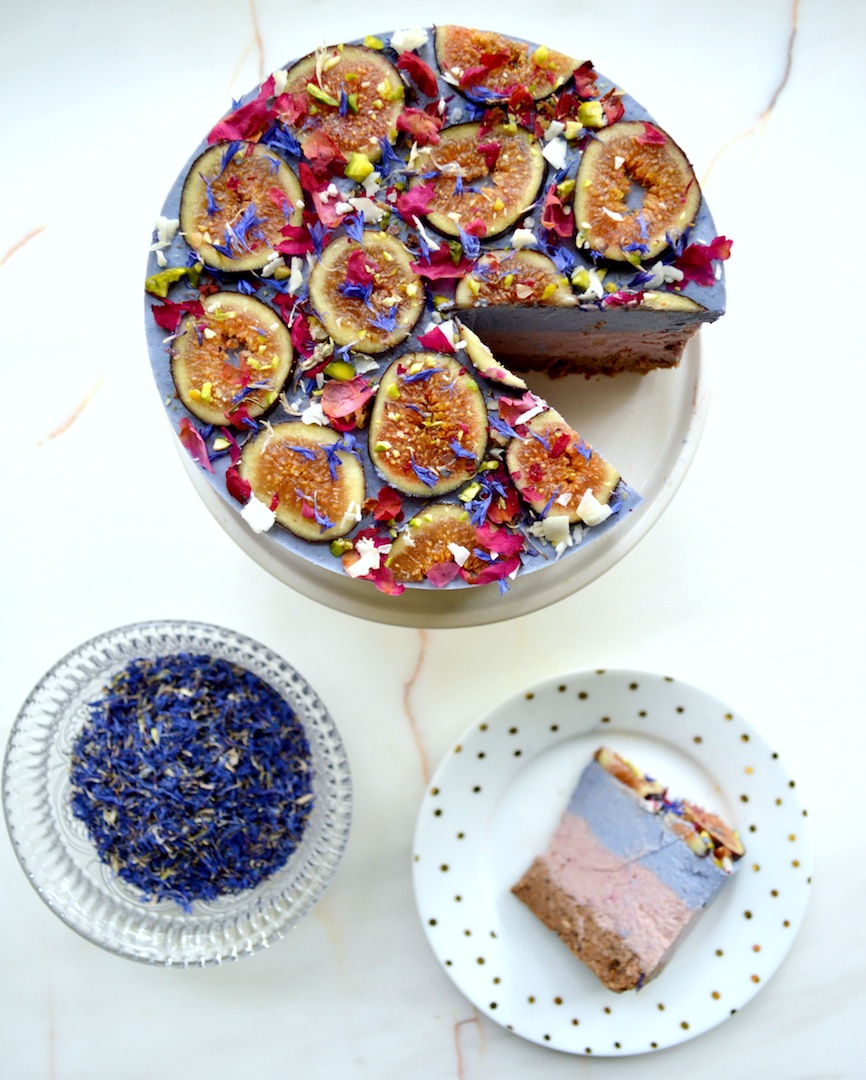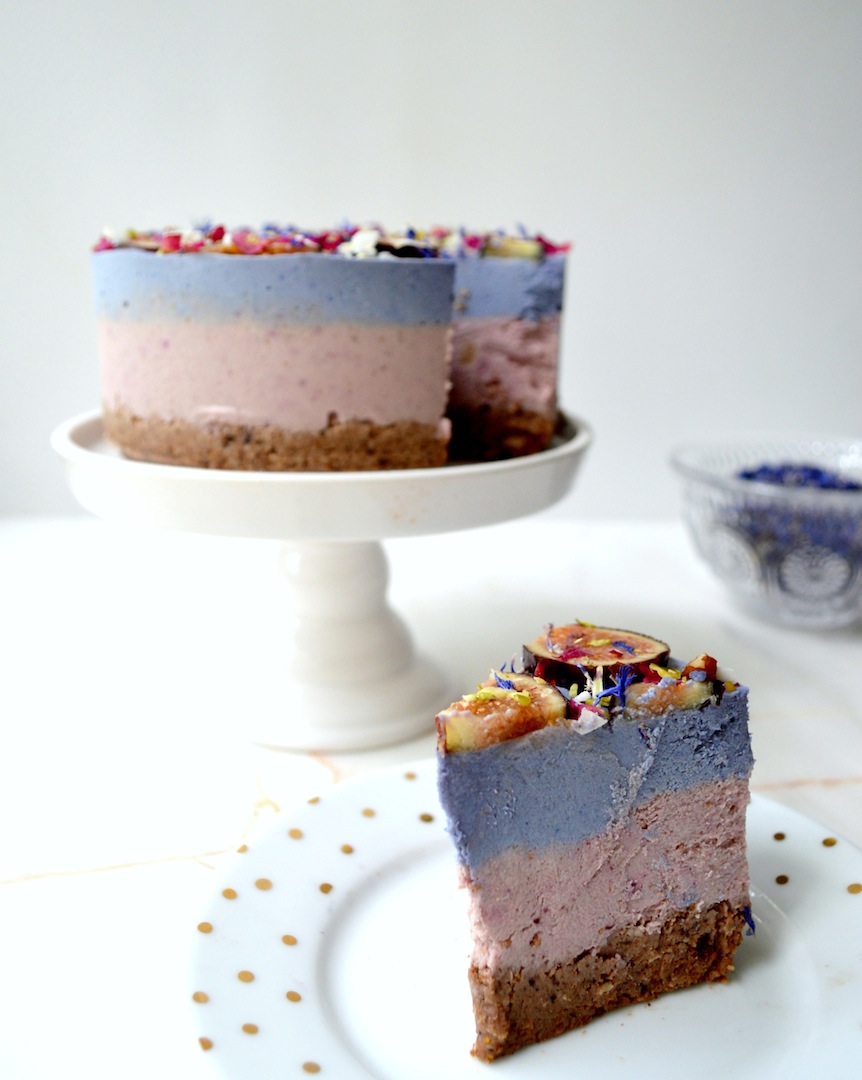 Blue matcha, fresh figs and flowers, oh my! This raw cheesecake has all the good stuff, and it's as delicious and nutritious as it is pretty. When I was coming up with this dessert I was going for the whole unicorn cake trend, but after making it I thought it looked more like a kaleidoscope. Hence I decided to call this a kaleidoscope cake!
Read More
---
Dragonfruit Kiwi Cheesecake (Raw, Vegan)
August 17, 2017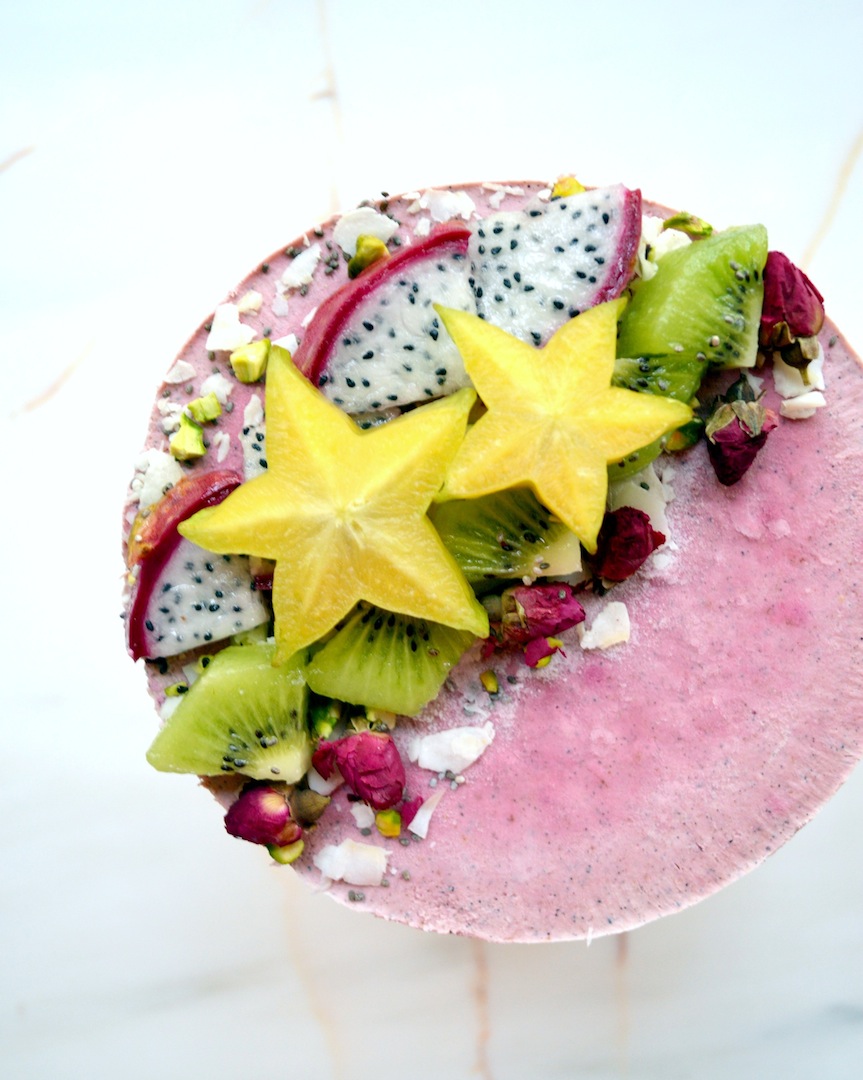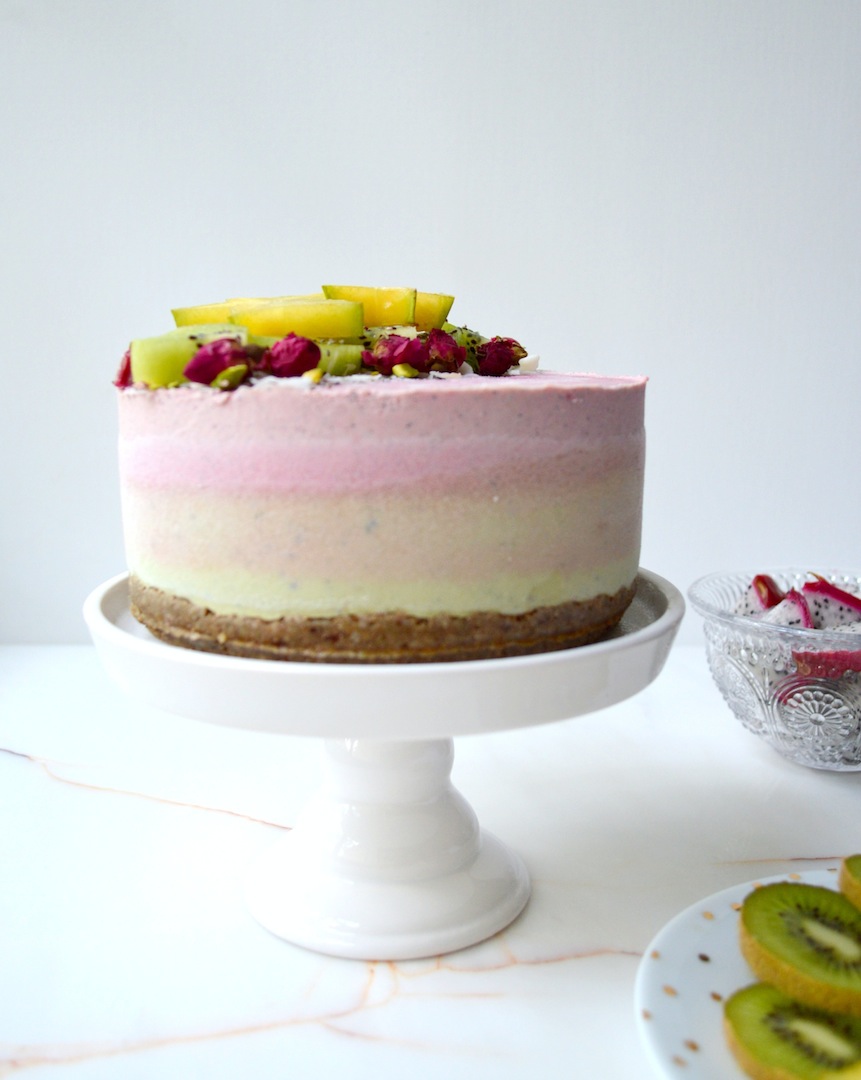 When the gorgeous pink dragonfruit, also known as pitaya, started popping up around stores and markets this summer, I knew I had to make a dessert out of it. I'll be honest, I'd never even tried the fruit before making this dessert, but it was just too pretty to pass up! So after doing a little Googling, I decided to pair it with kiwi and lemon for a raw Dragonfruit Kiwi Cheesecake. This fruit combo made for a light, sweet and super refreshing tropical treat. Not to mention it's packed with antioxidants, phytonutrients, fiber and vitamin C!
Read More
---
Berry Cherry S'mores Bars (Vegan, GF)
July 2, 2017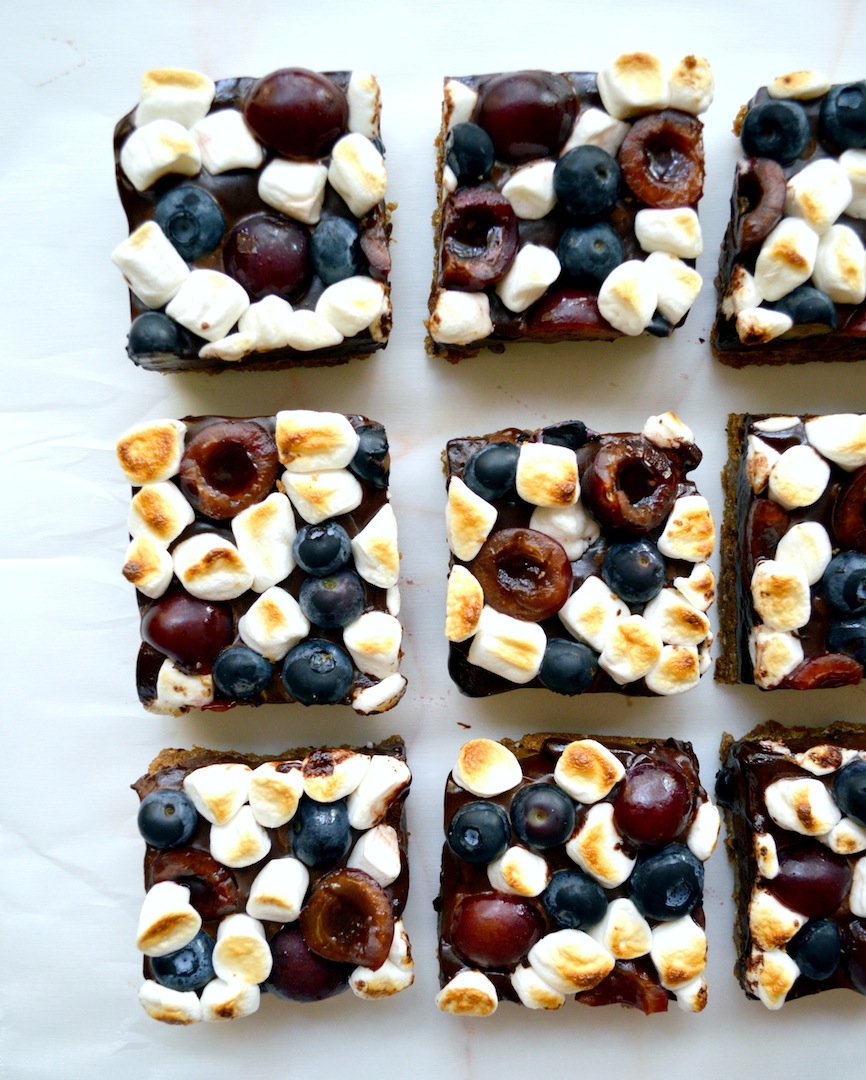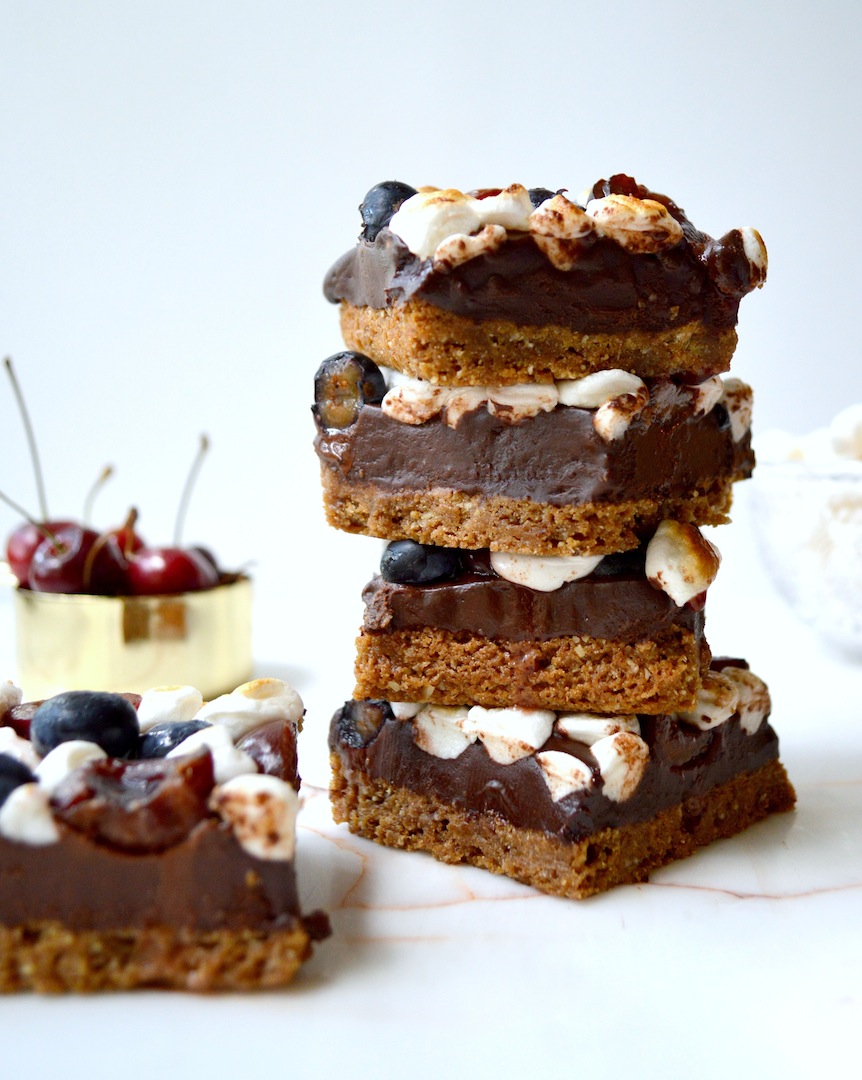 When it comes to summertime desserts, s'mores are a quintessential favorite. Some of my best summer memories involve eating them with family and friends around a campfire. There's just so much to love about a crunchy graham cracker topped with ooey-gooey chocolate and toasted marshmallows!
Read More
---
Orange Creamsicle Cake (Raw, Vegan)
June 24, 2017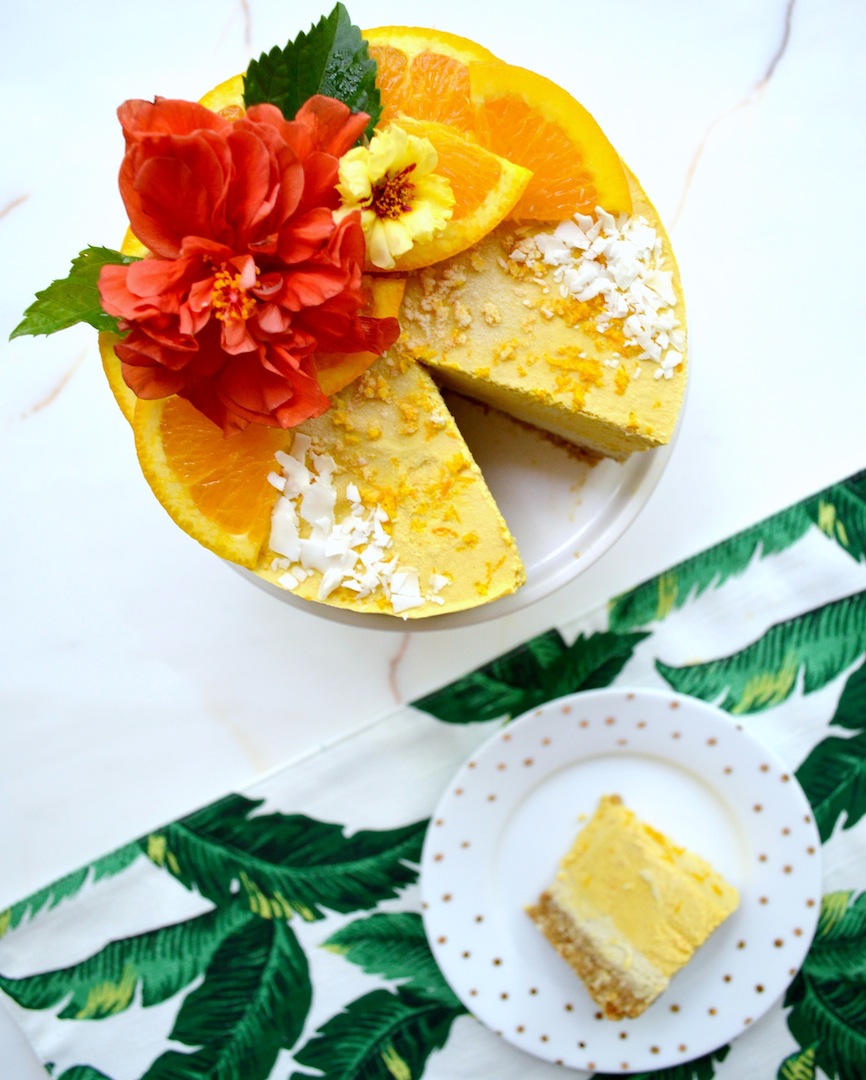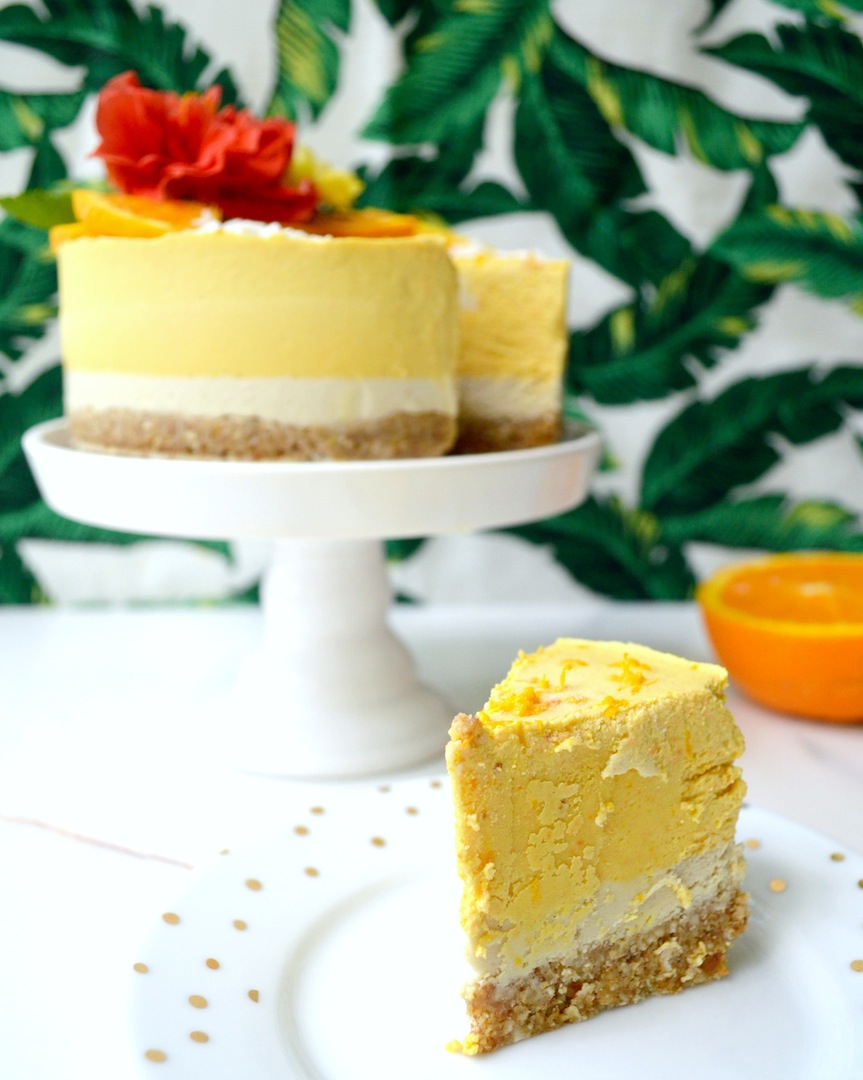 There's nothing like a sweet frozen treat on a hot summer day, especially here in sunny, aka scorching, Florida! And nothing screams summertime and sunshine quite like an Orange Creamsicle. This raw vegan Orange Creamsicle Cake is my healthier plant-based take on the childhood favorite.
Read More
---
Chocolate Covered Strawberry Bars (Raw, Vegan)
June 11, 2017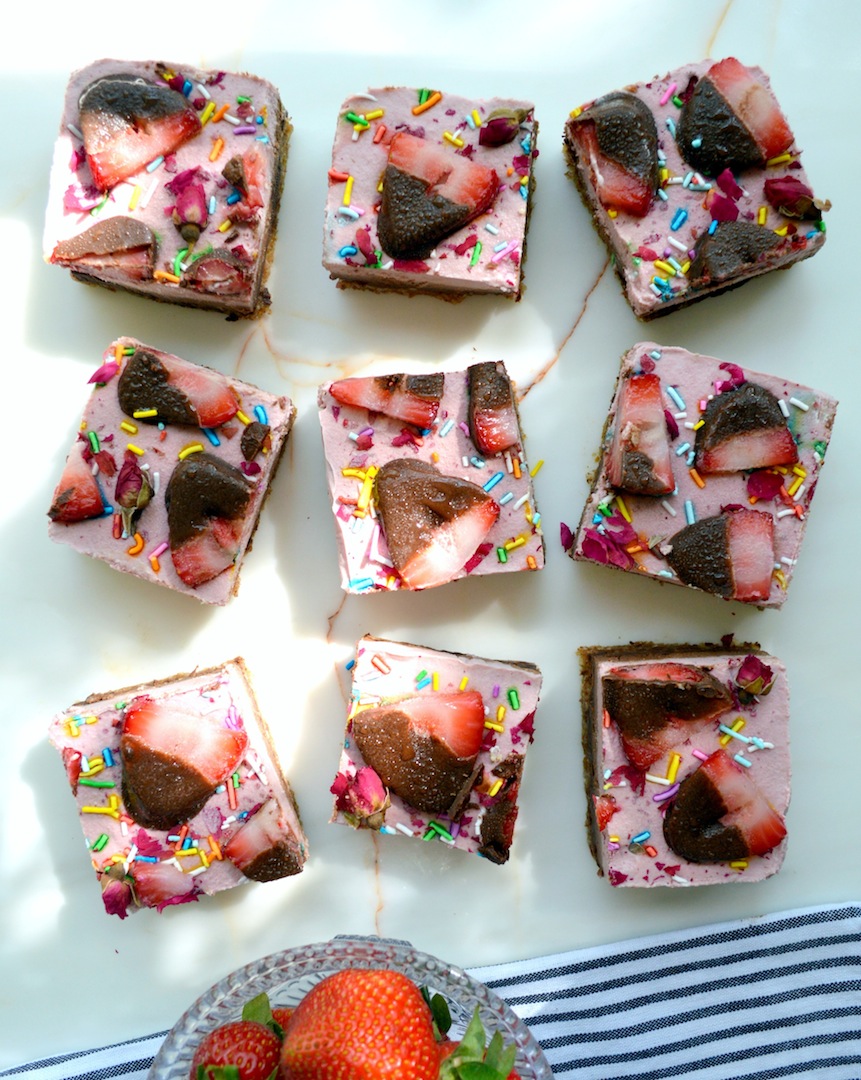 The only thing better than fresh juicy strawberries is strawberries covered in rich silky chocolate and packed into one delicious bar! These no-bake vegan Chocolate Covered Strawberry Bars make the perfect plant-based treat for your summer BBQ or birthday party, because who doesn't love this classic combo?
Read More
---
Vegan Chocolate Banana Peanut Butter Cups
May 29, 2017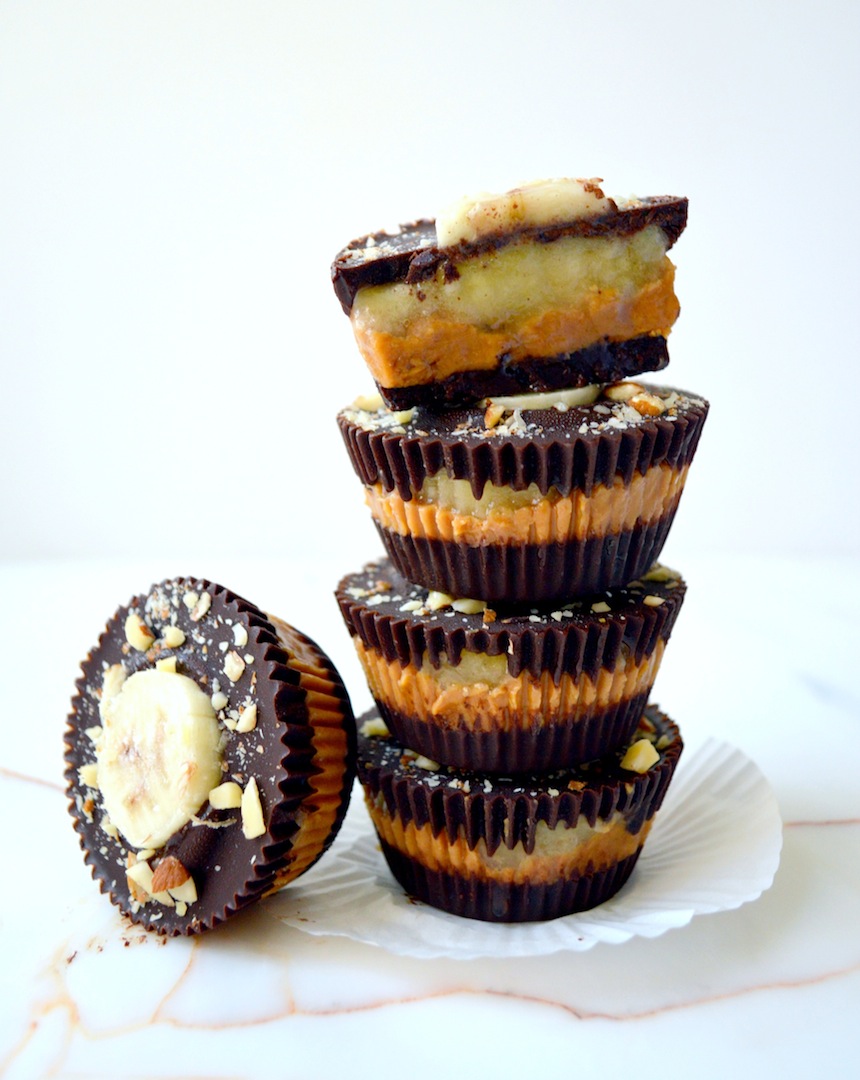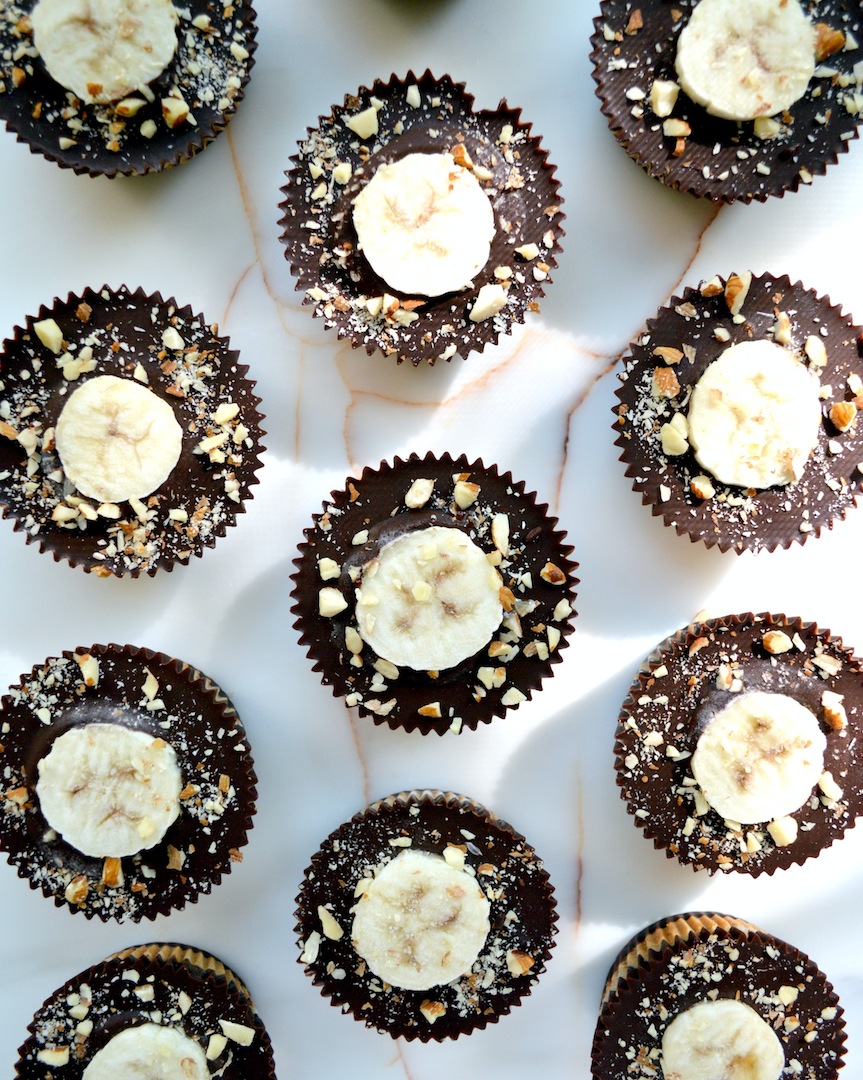 Peanut butter, bananas and chocolate are some of life's greatest little pleasures. I swear I could eat these flavors every day and never get sick of it! Good thing I have 12 of these babies waiting for me in the freezer (okay, like 6 now).
Read More
---
Next Page >>