Pistachio Coconut Cookies with Rose and Lavender Cashew Cream (Raw, Vegan)
January 23, 2018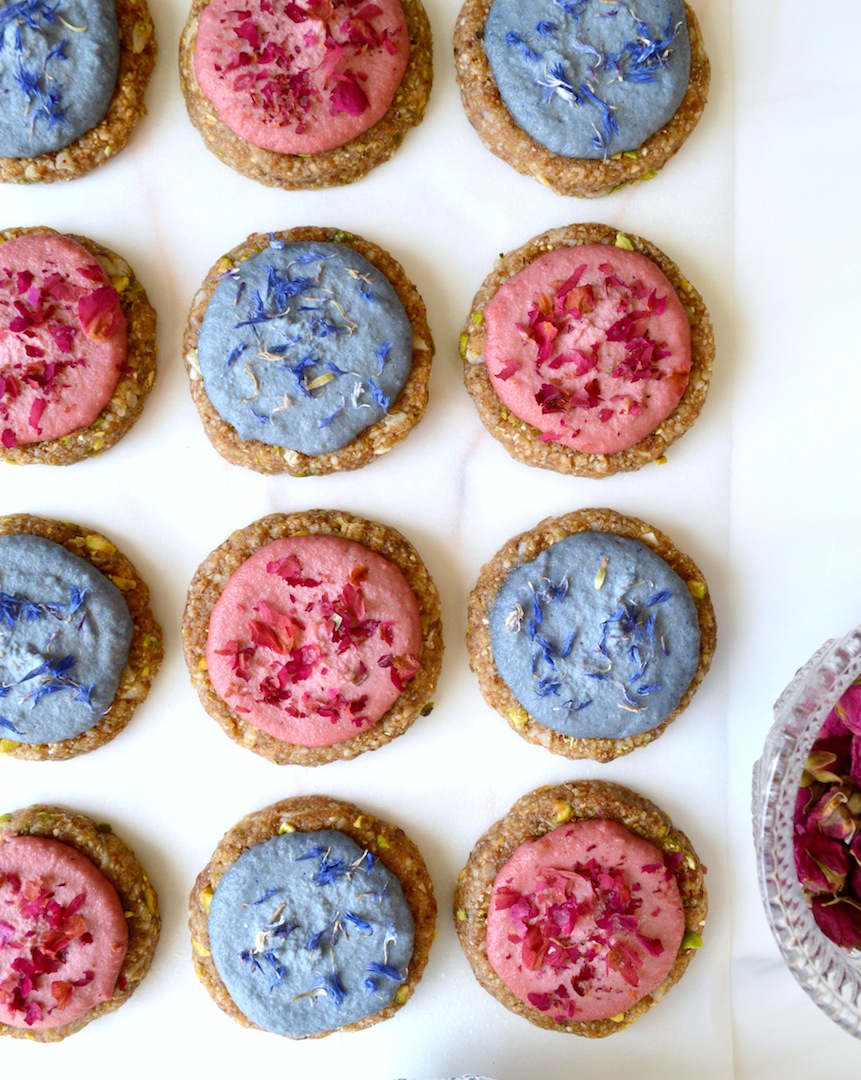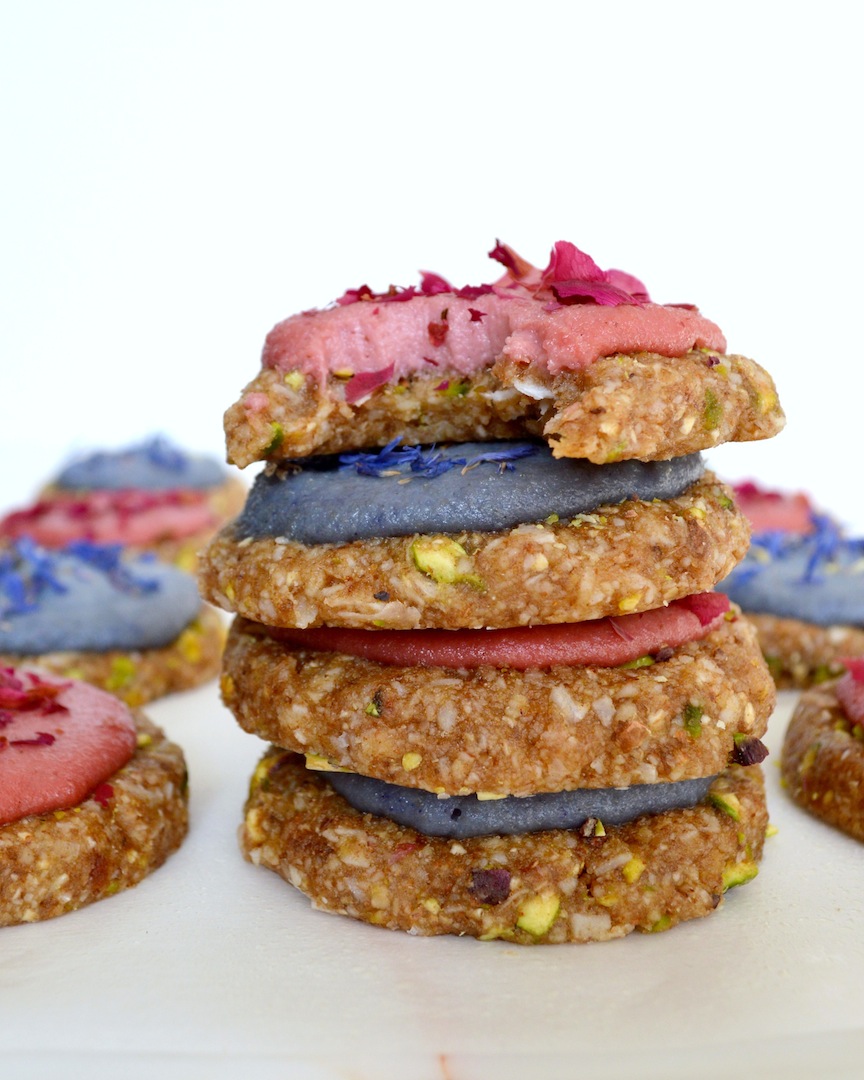 Whoever said there's beauty in simplicity is right, and these cookies right here prove it. These Raw Vegan Pistachio Coconut Cookies with Rose Water and Lavender Cashew Cream are sweet, simple and oh so pretty!
Read More
---
Peppermint Hot Chocolate Cheesecake (No-Bake, Vegan)
December 20, 2017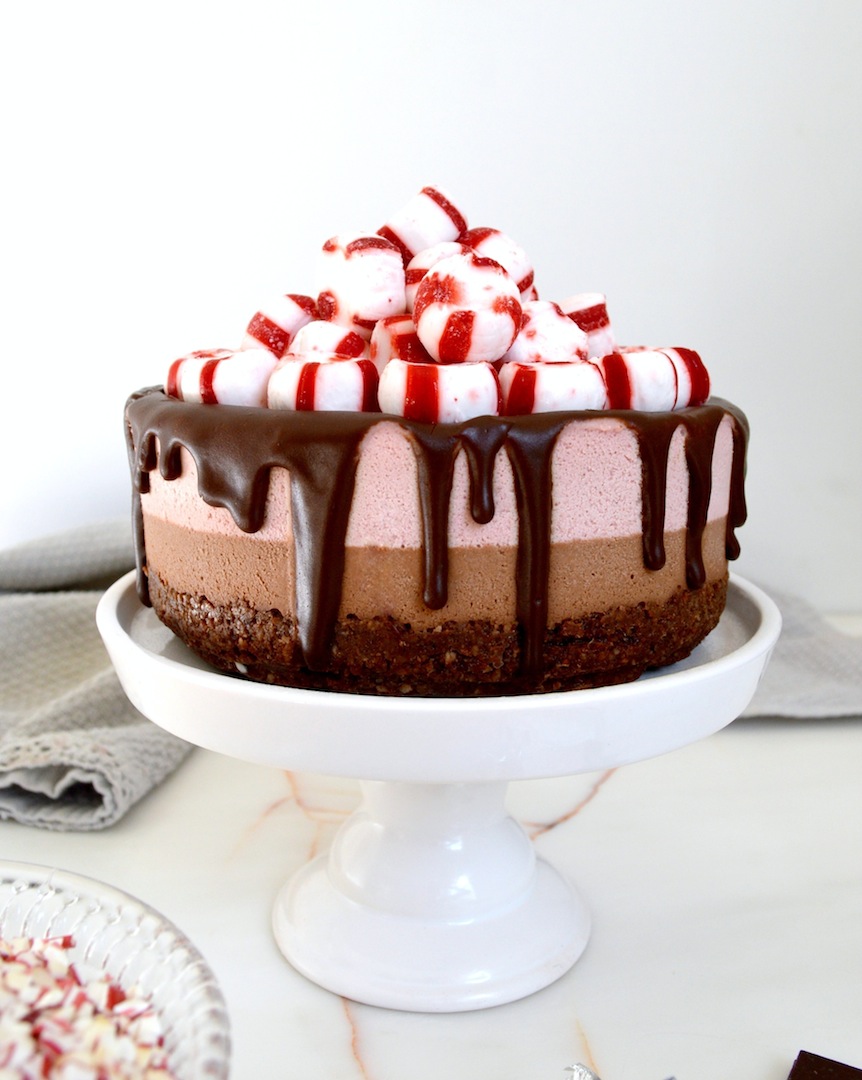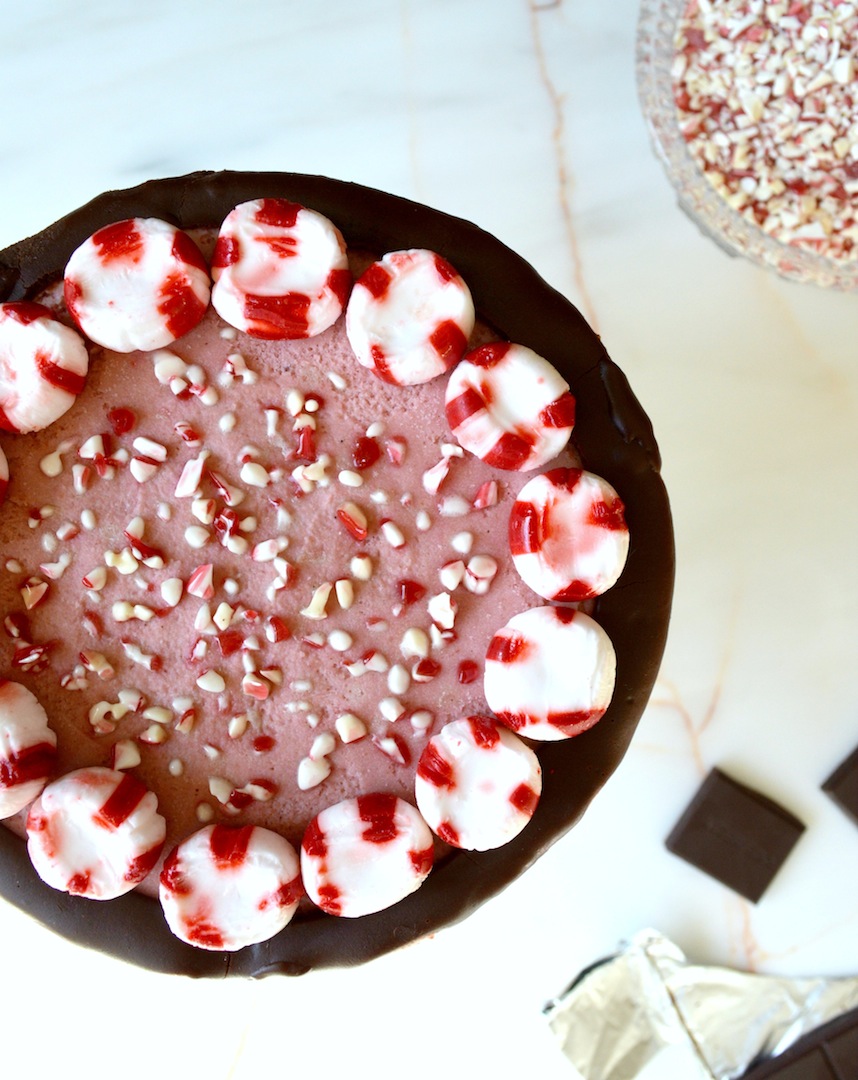 There's nothing more cozy and satisfying than a pepperminty hot chocolate on a cold winter day. Unless it's in cheesecake form of course! As a big time lover of mint chocolate, this Peppermint Hot Chocolate Cheesecake has to be one of my all time favorites, for Christmas or any other time of year.
Read More
---
Gingerbread Cranberry Chocolate Chunk Chickpea Blondies (Vegan, Gluten-Free)
December 17, 2017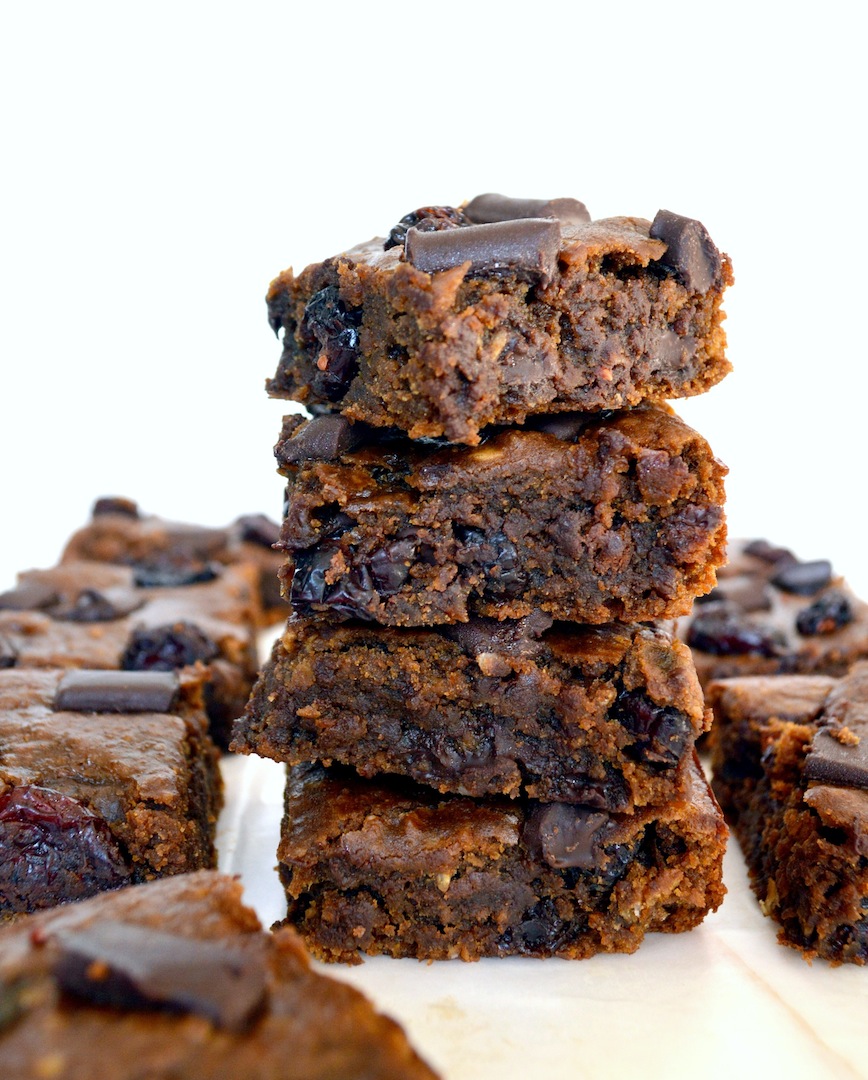 What do you do when you want to make gingerbread cookies, cranberry bliss bars and chocolate chunk blondies but can't decide on just one? Combine them all for the dreamiest Christmas dessert trifecta!
Read More
---
Cherry Chocolate Fudge (Vegan)
December 9, 2017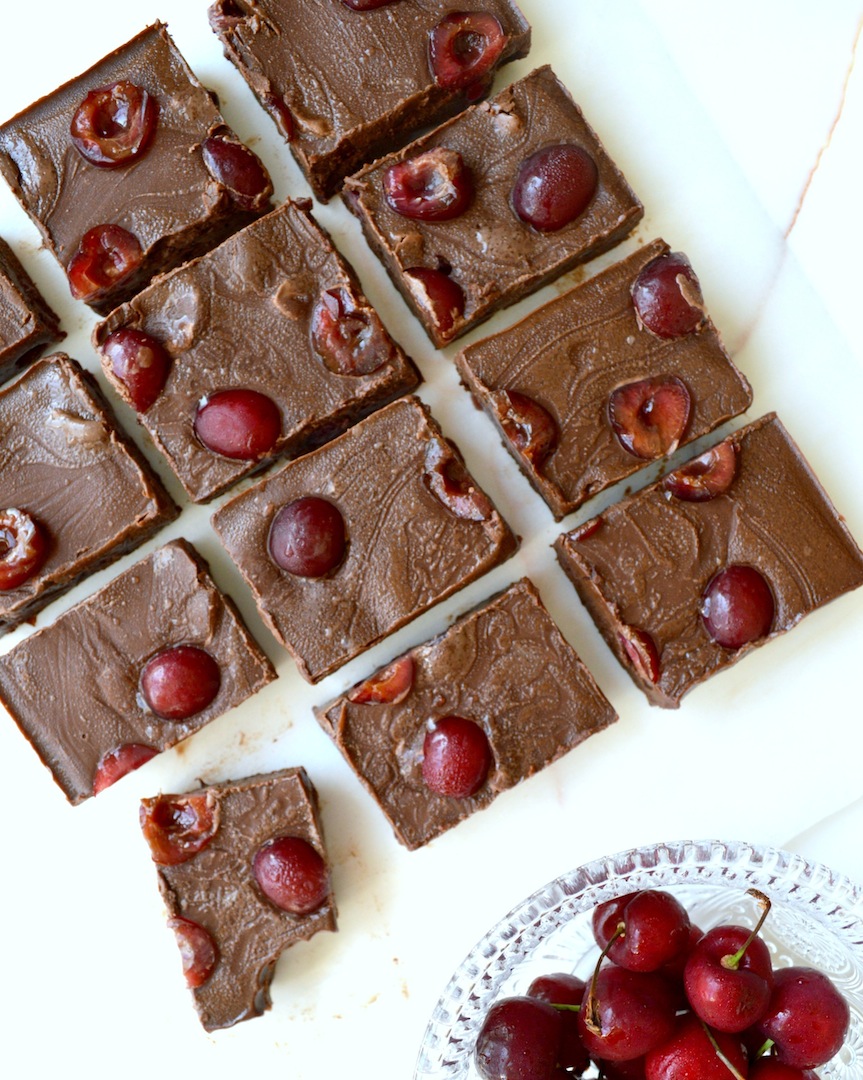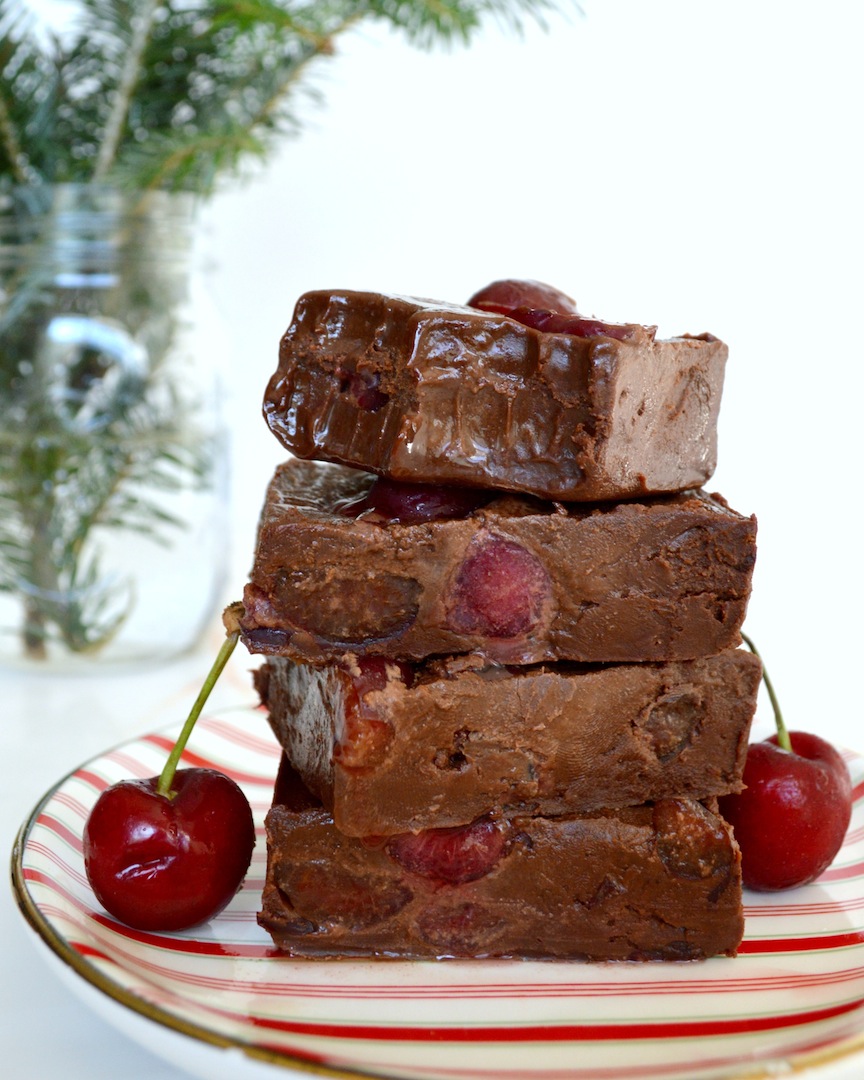 The holidays are all about decadence, and there's nothing more decadent than fudge. Since chocolate covered cherries have always been the Christmas treat of choice in my household, I had to go with a Cherry Chocolate flavor. And let me tell you, it's freaking DIVINE! This fudge barely lasted an afternoon.
Read More
---
Vanilla Chai Pecan Pie (Raw, Vegan)
November 19, 2017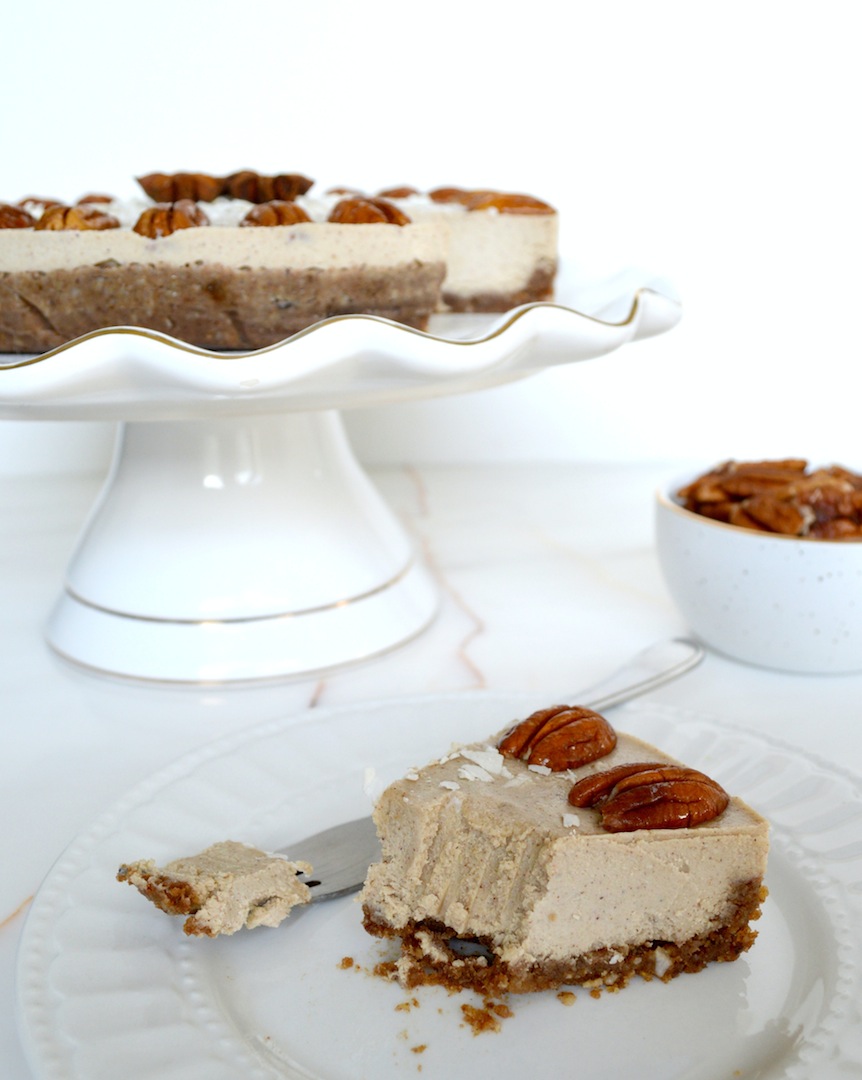 Thanksgiving is a special time for so many reasons, like family, football, expressing gratitude etc., but what really makes it so great? The pie of course. The sweet and scrumptious pie filled with nuts and spices and love, like this Raw Vegan Vanilla Chai Pecan Pie!
Read More
---
Mini Chocolate Salted Caramel Pumpkin Cheesecakes (No-Bake, Vegan)
October 27, 2017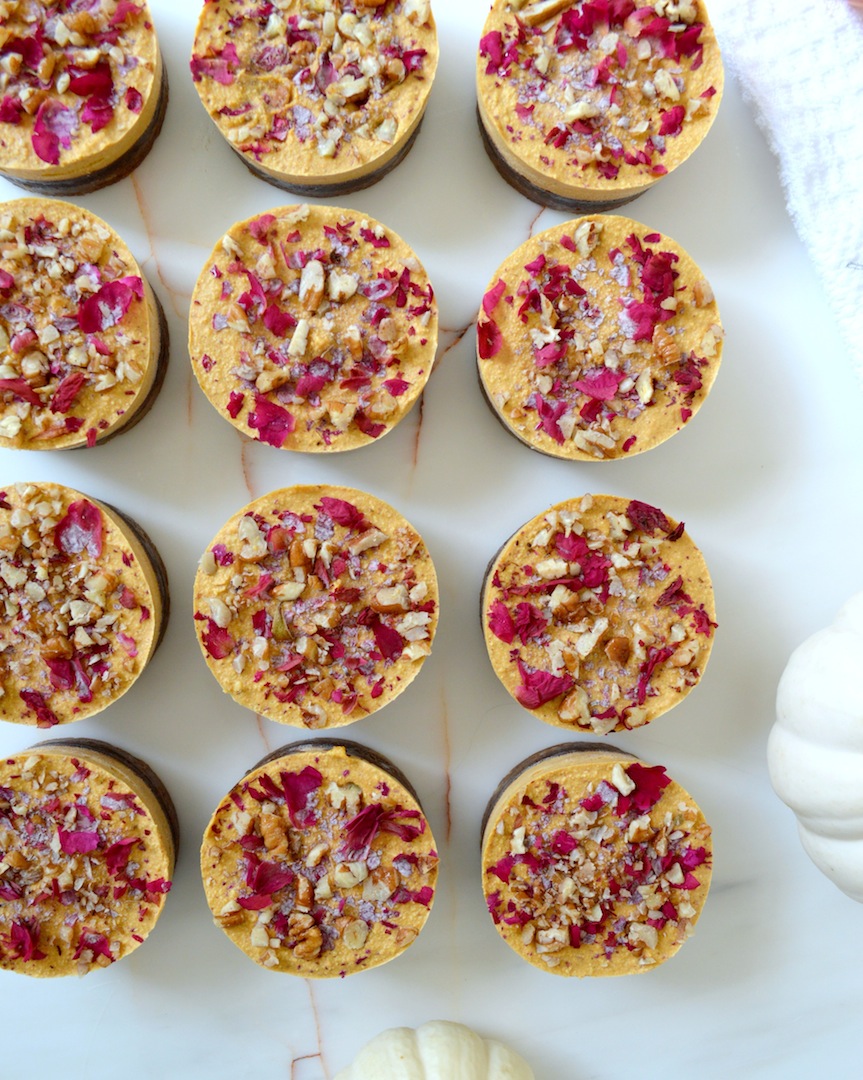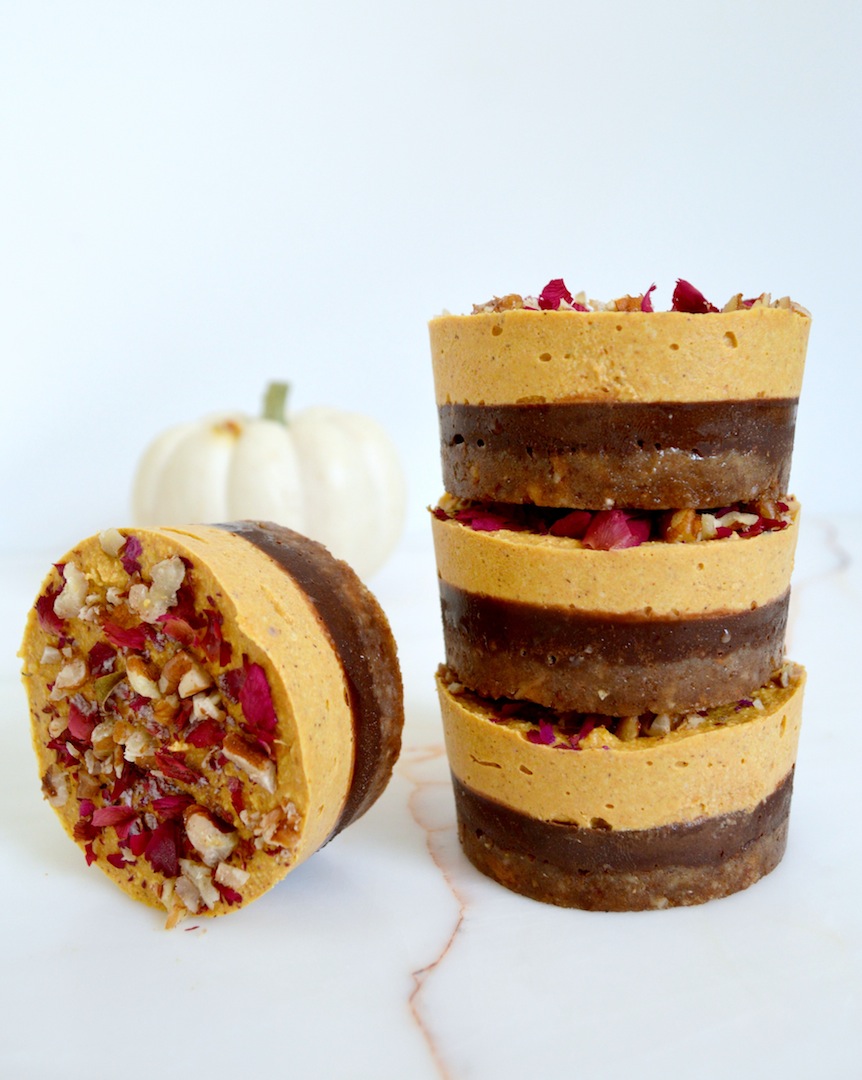 It's the season of all pumpkin everything, and I couldn't resist joining in on the madness! I think it's safe to say most people LOVE pumpkin, and as much as I share that sentiment, I like salted caramel even more. So I decided to combine these two ahhmazing Fall flavors, plus chocolate because chocolate makes everything better, and whip up these No-Bake Mini Chocolate Salted Caramel Pumpkin Cheesecakes.
Read More
---
Next Page >>