---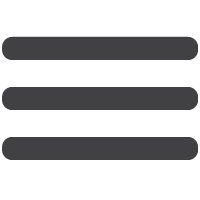 ---
Almond Joy Bars (Raw, Vegan)
February 26, 2017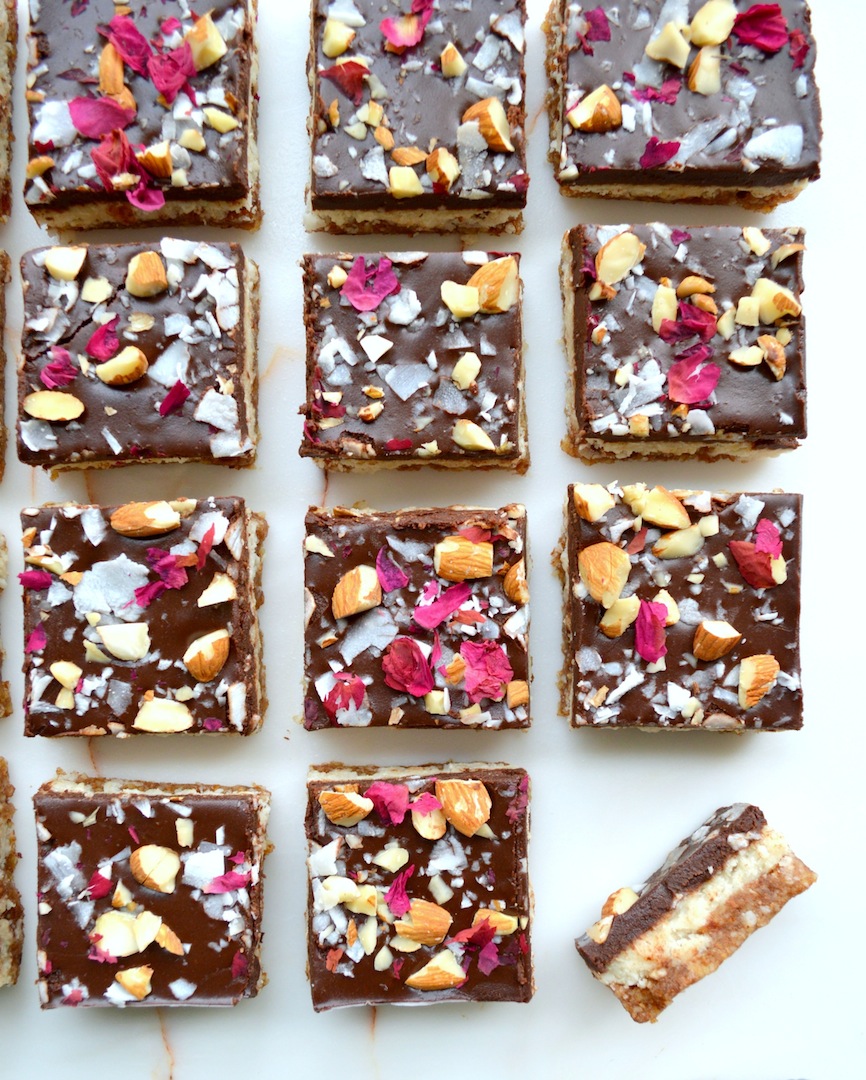 Crunchy almonds, ooey-gooey coconut and rich silky chocolate all wrapped up into one delicious plant-based treat...talk about joyous!
These raw vegan Almond Joy bars offer all of the flavor and satisfaction of a good old-fashioned Almond Joy candy bar but without all the processed ingredients and refined sugar. Instead they're packed with healthy fats and natural sugars to keep your sweet tooth and your body happy!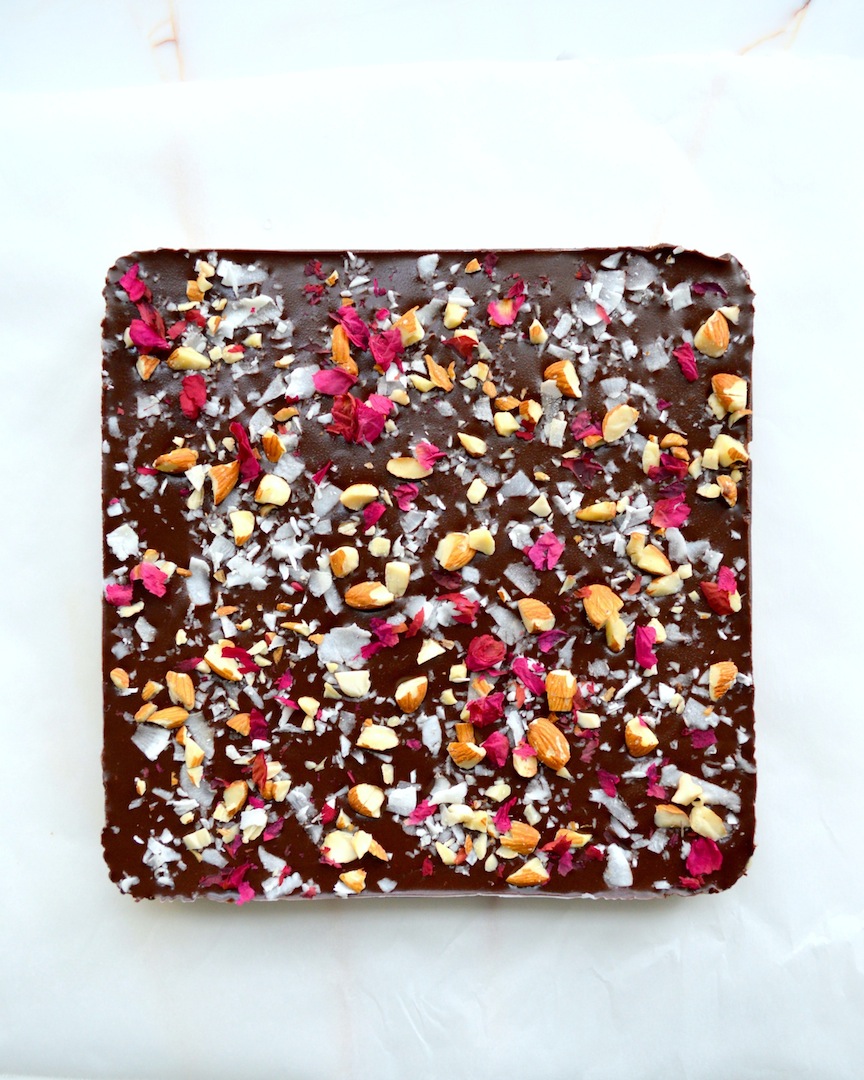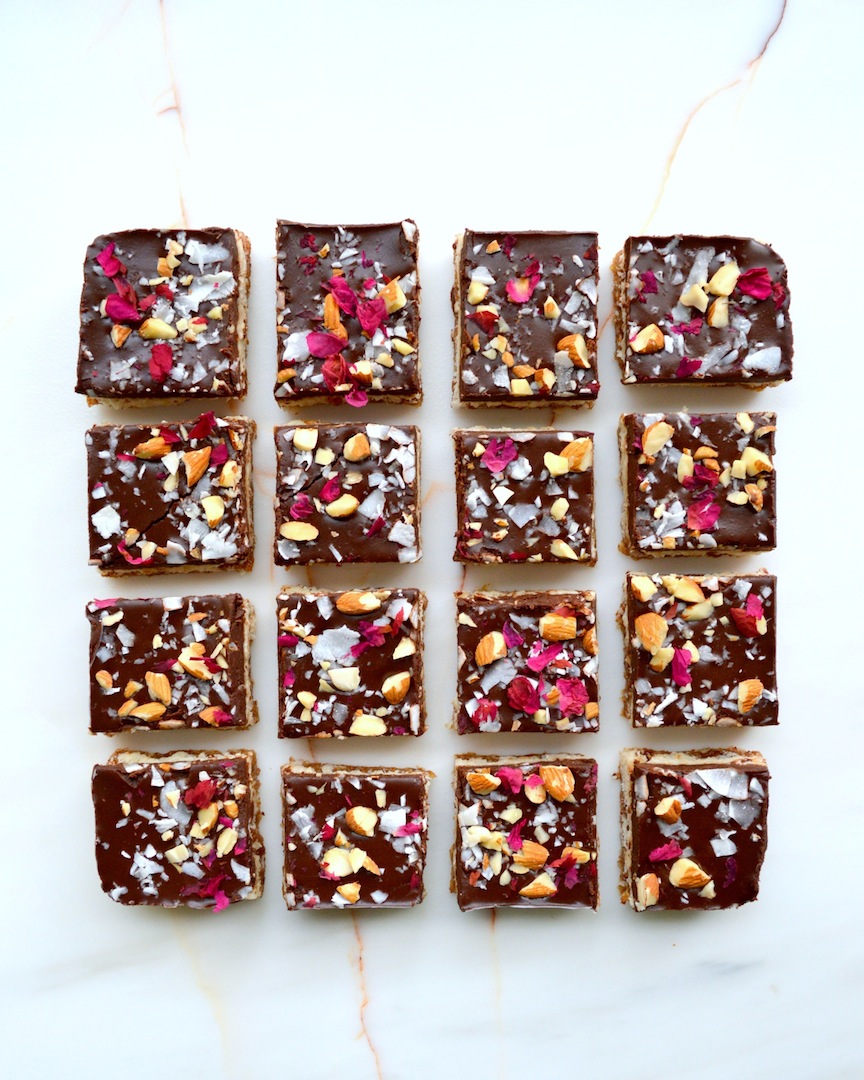 My very much non-vegan dad is a huge Almond Joy lover and he swears that these are better than the "real" thing. I definitely agree! I could hardly keep my hands off of them long enough to share.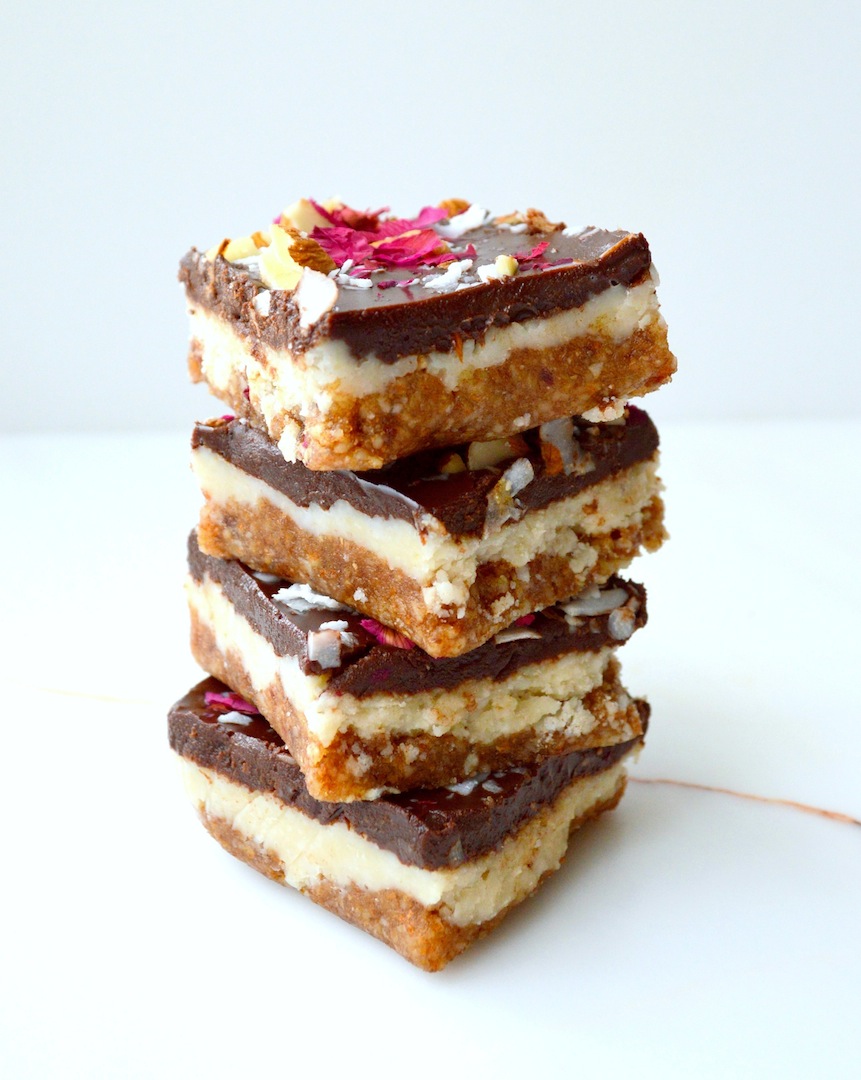 I added dried rose petals as decoration on my bars because I have a ton leftover from Valentine's Day, and roses are always a good idea! But you can keep it simple with coconut flakes and almonds. Some sea salt would taste yummy too!
Hope you enJOY ;)

---
Ingredients:
Almond Base
1 cup raw almonds
¼ cup unsweetened coconut flakes
1 cup pitted medjool dates, soaked and drained
¼ tsp. pure vanilla extract
⅛ tsp. sea salt
Coconut Layer
2 cups unsweetened coconut flakes
¼ cup maple syrup
3 Tbsp. coconut oil, melted
2 Tbsp. coconut butter, melted
1 tsp. pure vanilla extract
Chocolate Layer
½ cup organic cacao powder
7 Tbsp. maple syrup
7 Tbsp. coconut oil, melted
1 tsp. pure vanilla extract
⅛-¼ tsp. sea salt
Toppings
Chopped almonds
Chopped coconut flakes
Dried rose petals
Directions:
For the Almond Base
Soak dates in warm water to soften for about 30 minutes.
Add almonds and coconut flakes to a food processor and process into a crumble.
Add the dates, after soaking and draining, vanilla extract and salt and blend until a sticky dough forms.
Evenly press mixture into bottom of lined 8" x 8" baking pan and place in the refrigerator while preparing the coconut layer.
Clean out the food processor to prepare the next layer.
For the Coconut Layer
Place all coconut layer ingredients in food processor and blend until well combined.
Evenly spread the coconut mixture over the almond base and press down with your fingers until well packed. Place in the refrigerator to set while making the chocolate layer, about 15 minutes.
For the Chocolate Layer
Make sure all chocolate layer ingredients are at room temperature, then prepare sauce by placing all ingredients in a food processor, blender or mixing bowl and blending or whisking until silky smooth. You can also use the double boiler method (see in notes below.)
Pour chocolate sauce over the coconut layer and spread out evenly with spoon or silicone head spatula.
Sprinkle with chopped coconut flakes, almonds and dried rose petals, or other toppings of choice. Cover and place in the freezer to set for about 2 hours.
When ready to serve, remove dessert from pan and allow to thaw at room temperature for about 15 minutes before slicing into bars. Store in the refrigerator, or freezer for longer keeping (up to two weeks).
---
Notes
Melt coconut oil by filling a container with hot water and setting jar in it until the oil melts, about 15 minutes. Allow oil to cool to room temperature before using.
Melt coconut butter by filling a container with hot water and setting jar in it until the butter melts, about 20 minutes. Allow butter to cool to room temperature before using.
Double boiler method for chocolate: Fill a pot halfway with warm water and bring to a simmer on the stove. Set a heatproof bowl over the pot, add the chocolate layer ingredients and stir continuously until fully melted.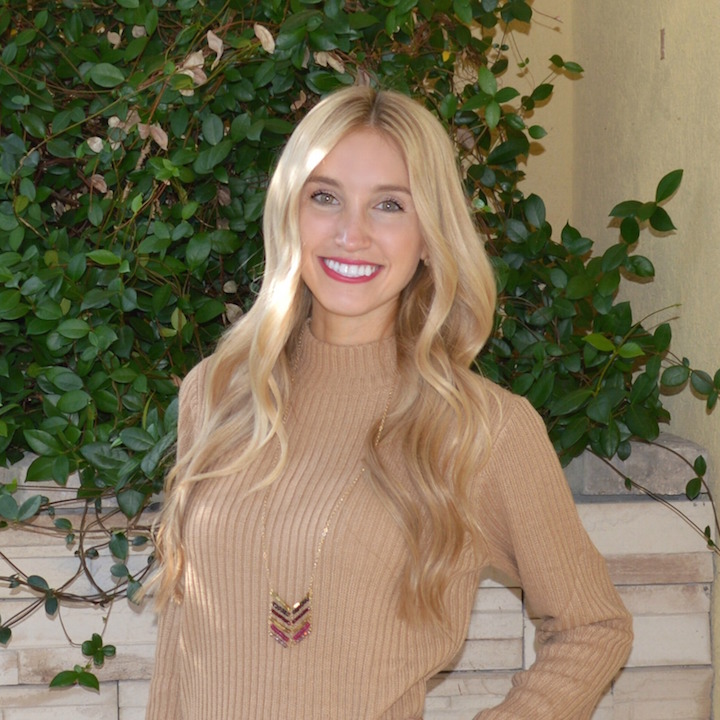 Hi there! I'm Sara – a twenty-something graphic designer with a passion for plant-based baking on the side.