Lavender Pear Cheesecake (Raw, Vegan)
September 11, 2018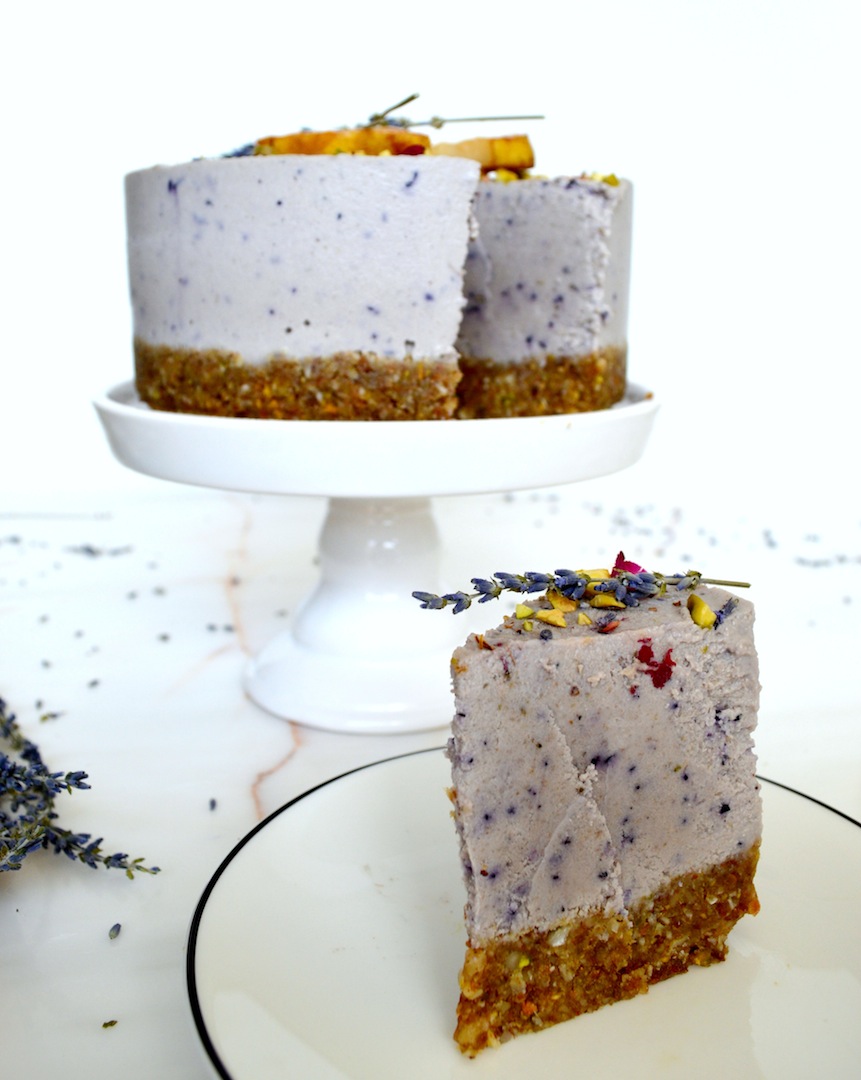 Is there anything dreamier than the sweet sweet scent of lavender? I don't think so! It's delicate, soothing, and invigorating all at once, and it tastes just as glorious. It also pairs well with so many things, including the fresh, juicy pear - which doesn't get nearly enough love in the fruit world if you ask me!
Read More
---
Neapolitan Ice Cream Pops (Vegan)
August 18, 2018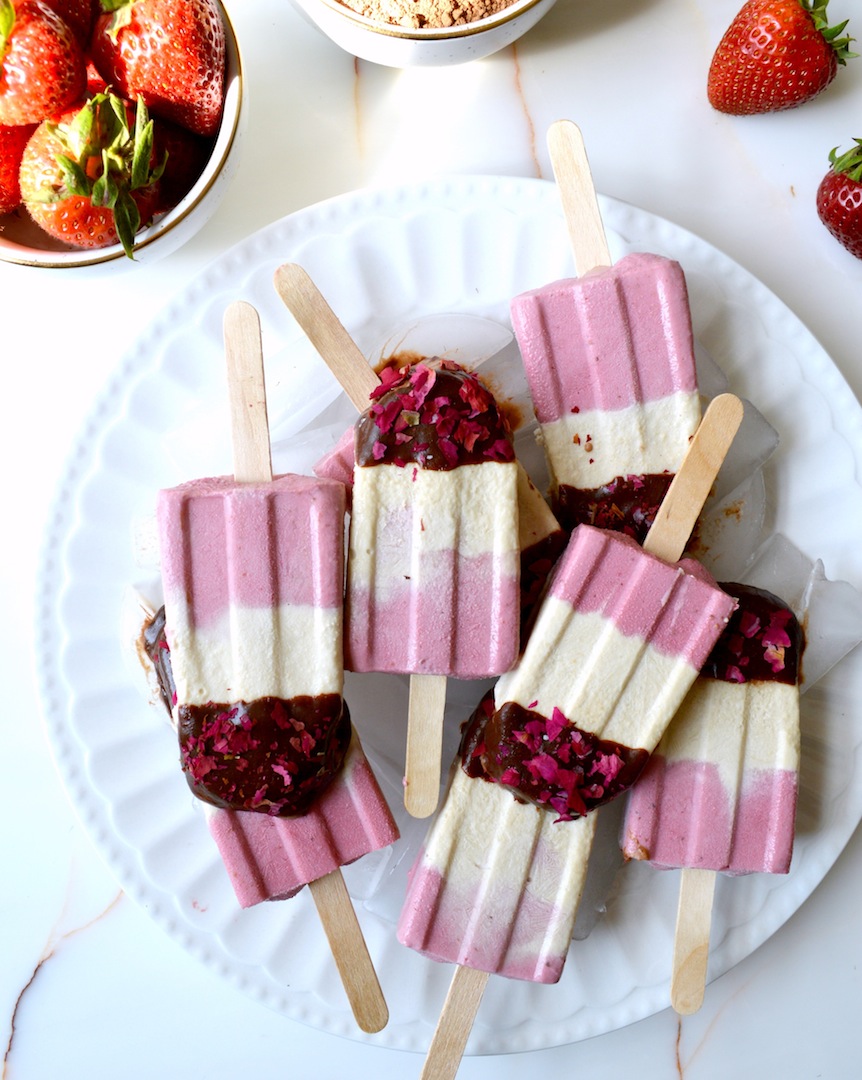 Beat the heat with the cutest of summer treats! These Neapolitan Ice Cream Pops are sweet, simple, and oh so nostalgic, with three creamy layers of vanilla, chocolate, and strawberry, dipped in rich dark chocolate for some added decadence!
Read More
---
Blackberry, Cherry, and Peach Summer Tarts (Raw, Vegan)
July 16, 2018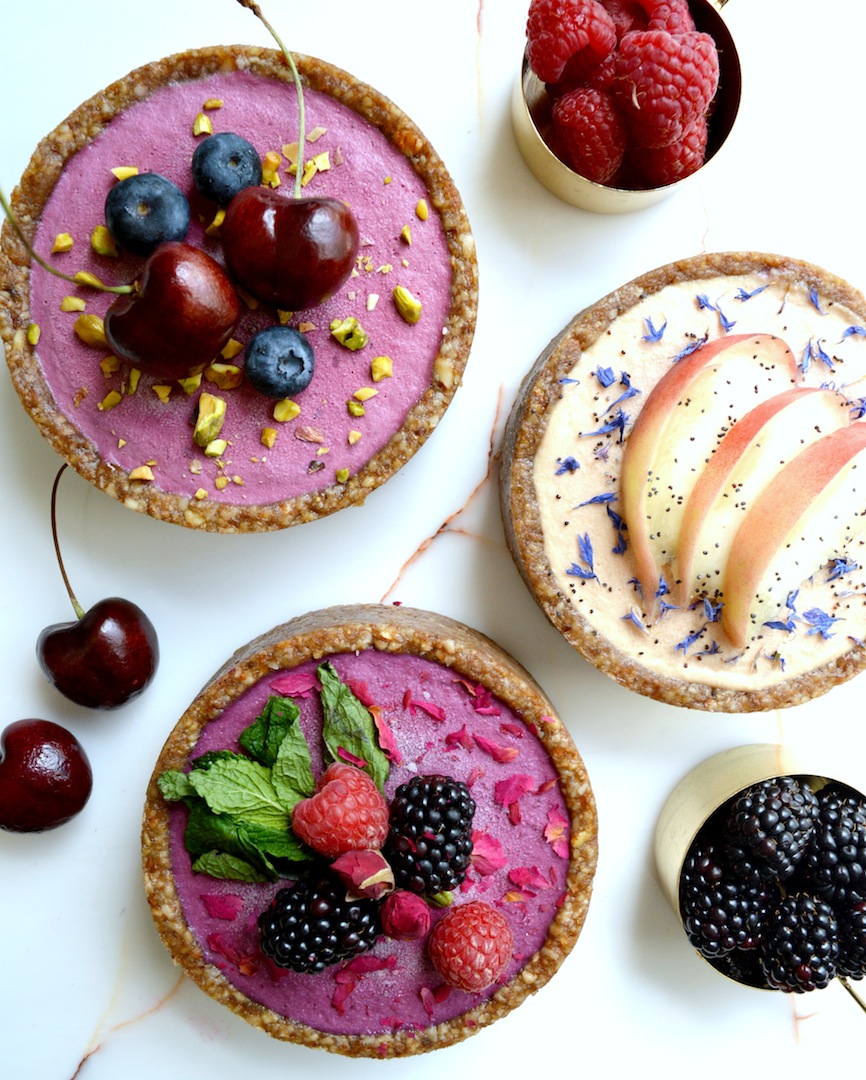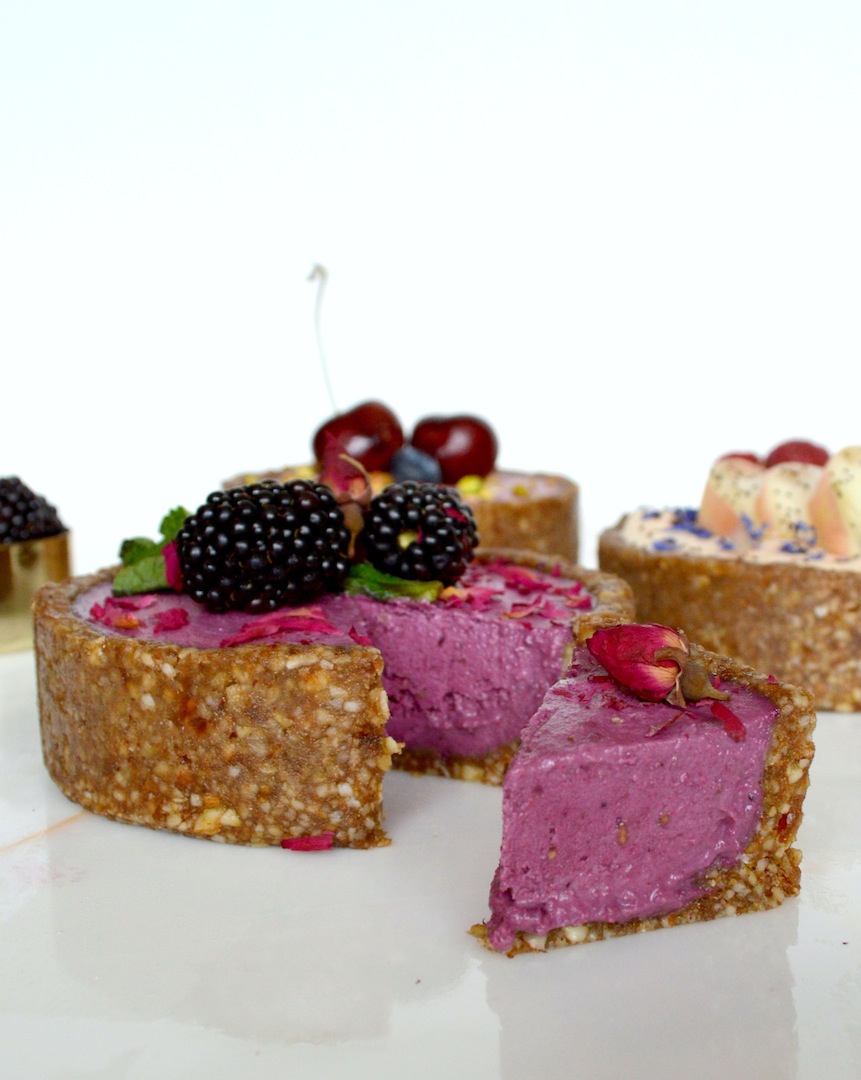 The days are longer, temps are hotter, and deliciously vibrant fruits are abundant, which means one thing. Summer is officially here! And there's nothing better on a hot summer day than a refreshing, raw dessert - like these Blackberry, Cherry, and Peach Tarts!
Read More
---
Funfetti Chocolate Chunk Chickpea Blondies (Vegan, Gluten-Free)
May 2, 2018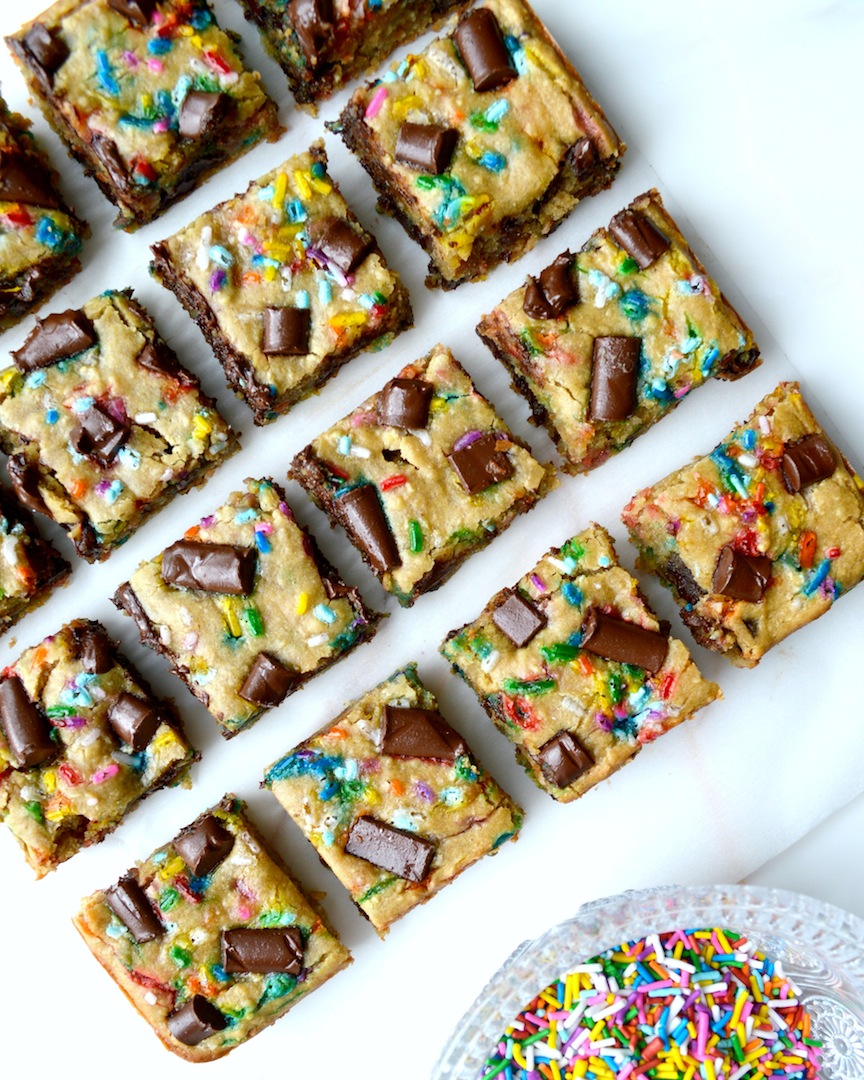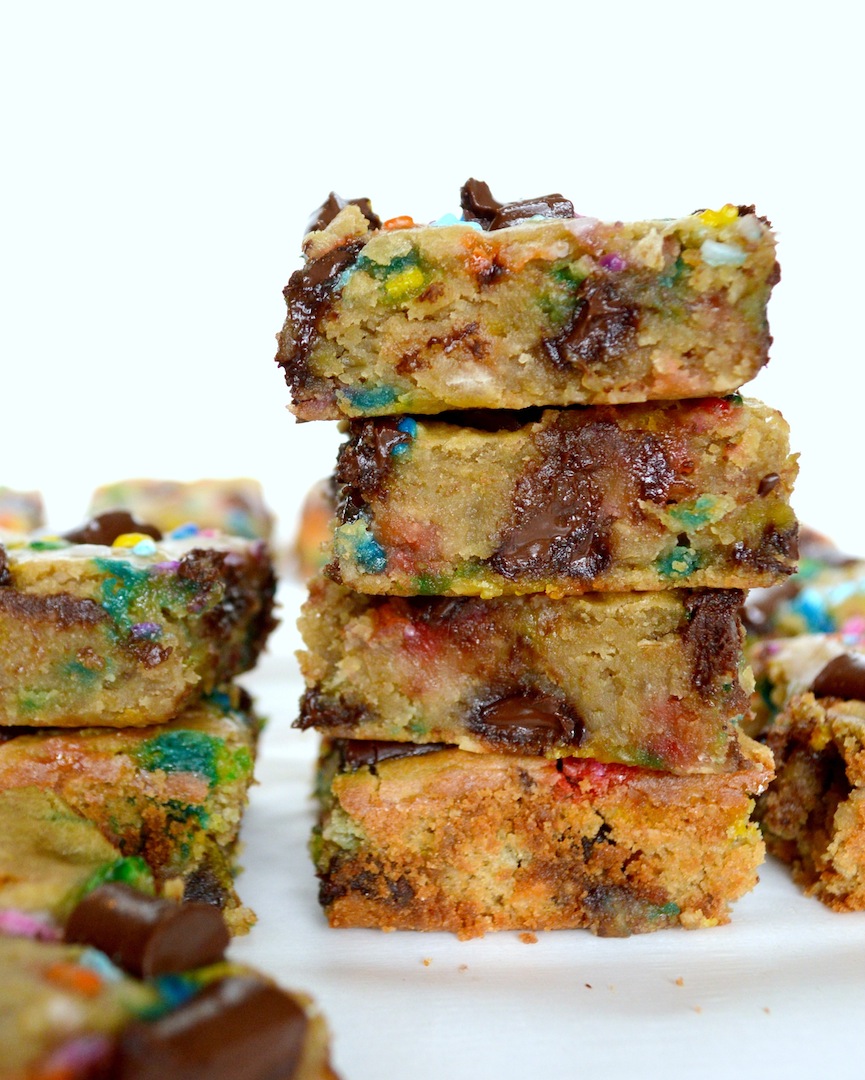 As much as I love a fancy cake and experimenting with unique flavors, there's just something about all-American classics that make my heart and taste buds happy. These Funfetti Chocolate Chunk Blondies are the epitome of simple, sweet goodness!
Read More
---
Lemon Poppyseed Donuts with Blackberry Lavender and Strawberry Glaze (Gluten-Free, Vegan)
April 20, 2018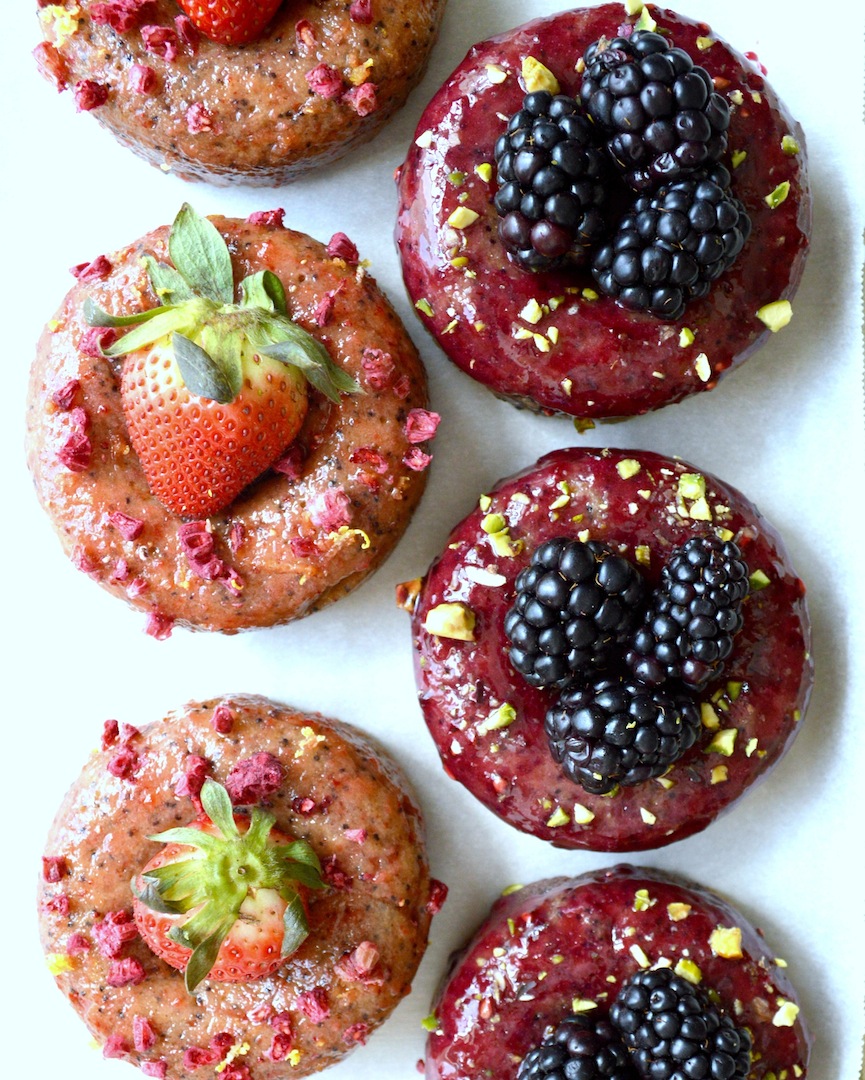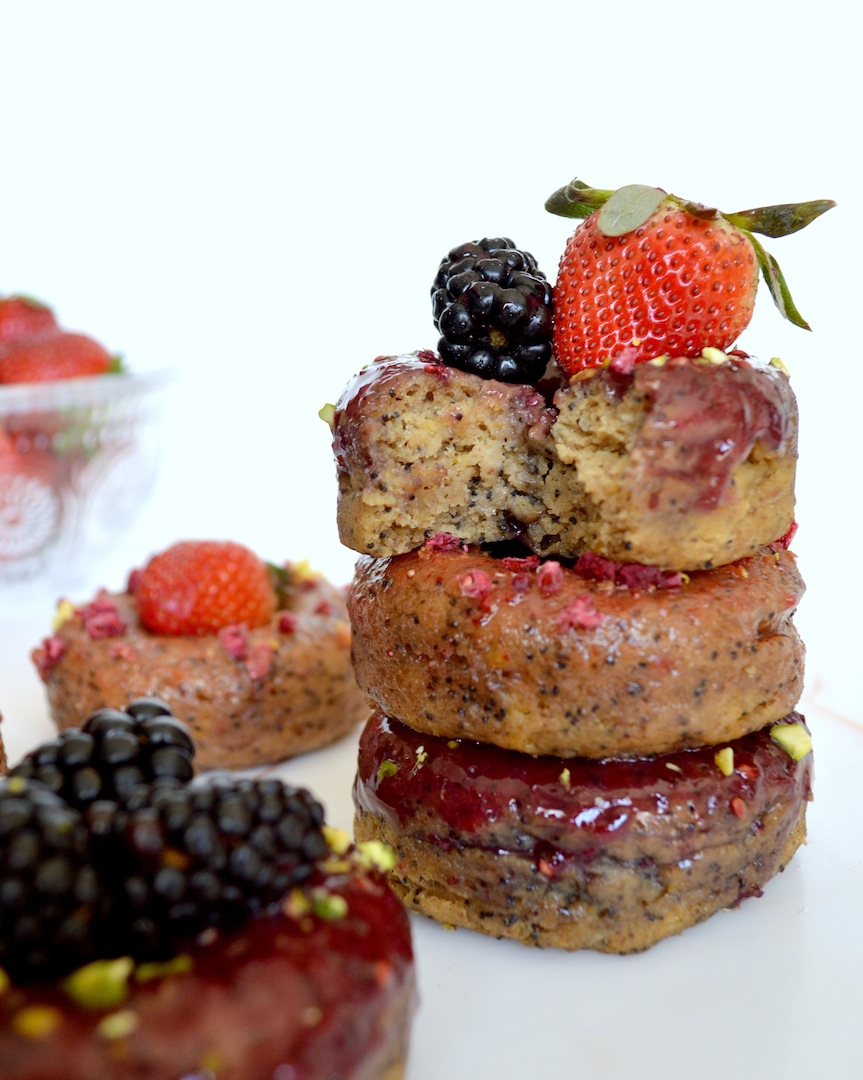 As a big proponent for eating dessert any time of day, I have immense gratitude towards the donut for making it acceptable to have dessert for breakfast. These Lemon Poppyseed Donuts are the sweetest way to start your day, finish your day or enjoy anywhere in between!
Read More
---
Blue Bird Cake - Hummingbird and Carrot Cake with Blue Majik (Raw, Vegan)
March 29, 2018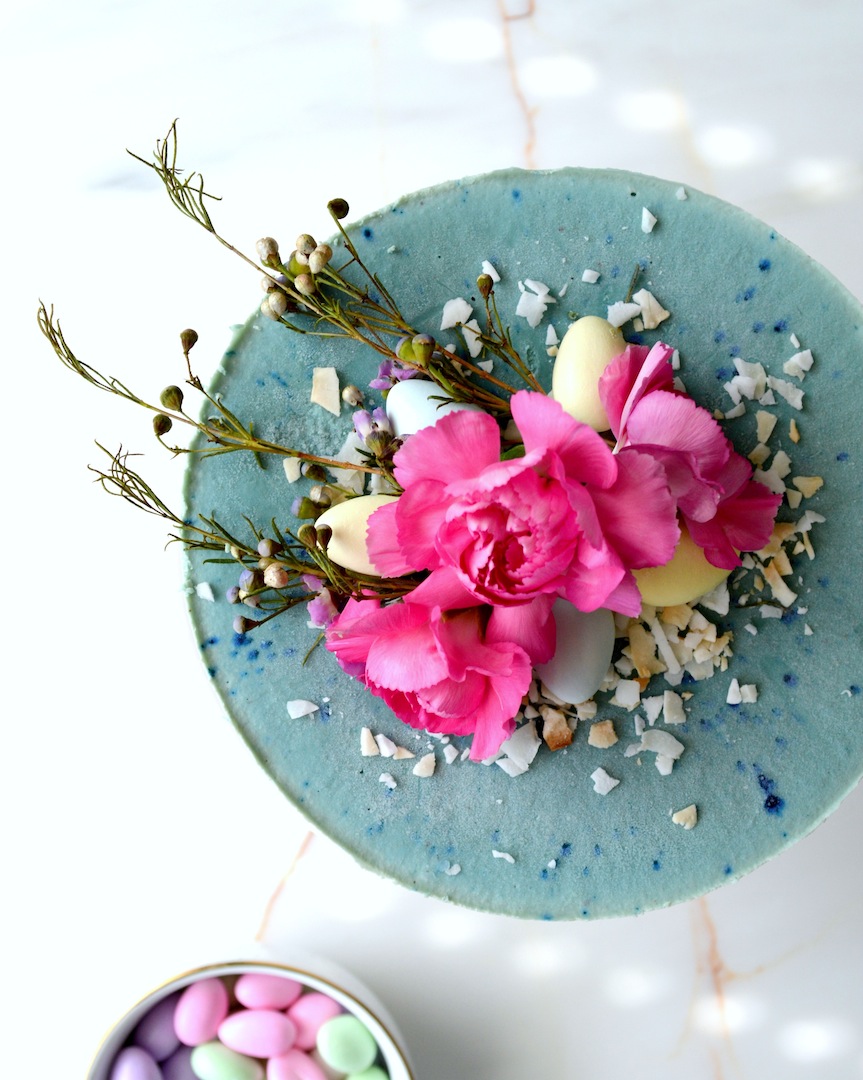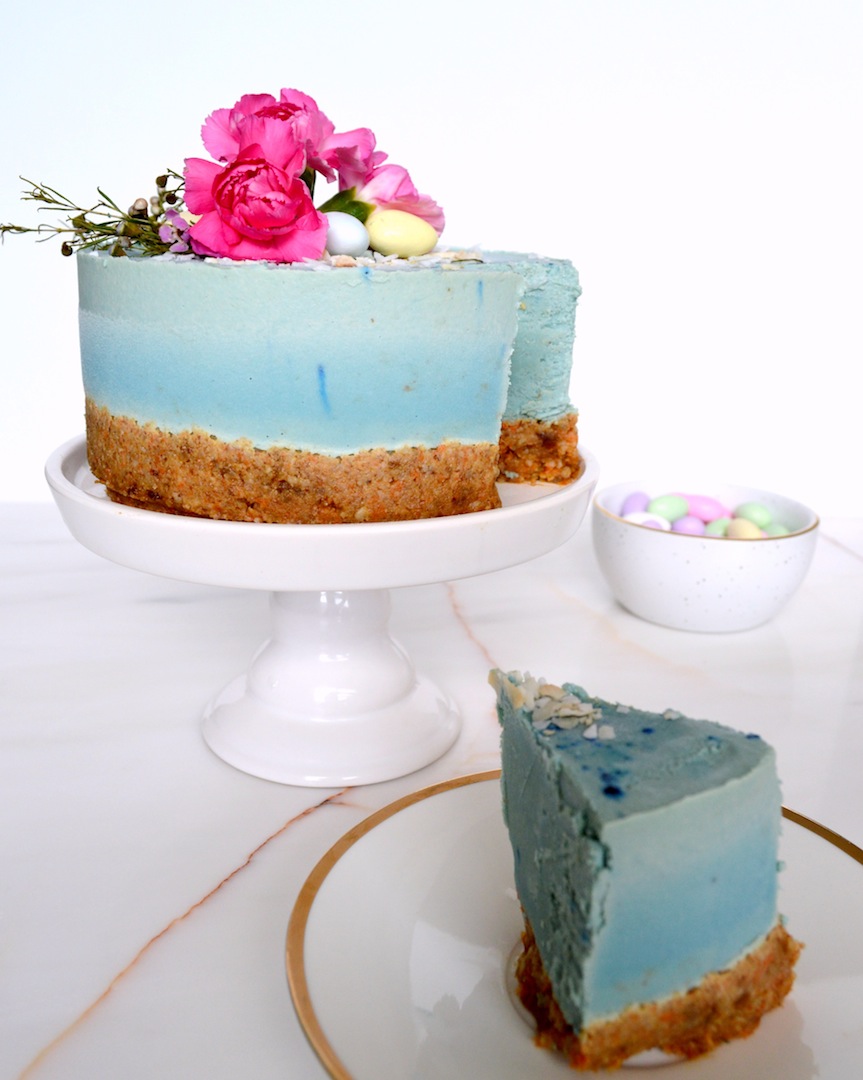 Meet the Blue Bird Cake, an epic cross between a Hummingbird and Carrot Cake with a dash of Blue Majik for the spring-iest (and possibly most delicious) plant-based dessert of all time! Hummingbird and carrot cake are two of my favorite springtime desserts, and when I couldn't choose one to make for Easter this year, I decided to combine them and add a pop of color for some extra Easter flare.
Read More
---
Next Page >>