---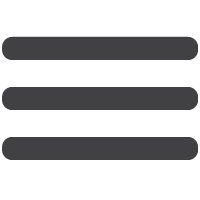 ---
Blue Bird Cake - Hummingbird and Carrot Cake with Blue Majik (Raw, Vegan)
March 29, 2018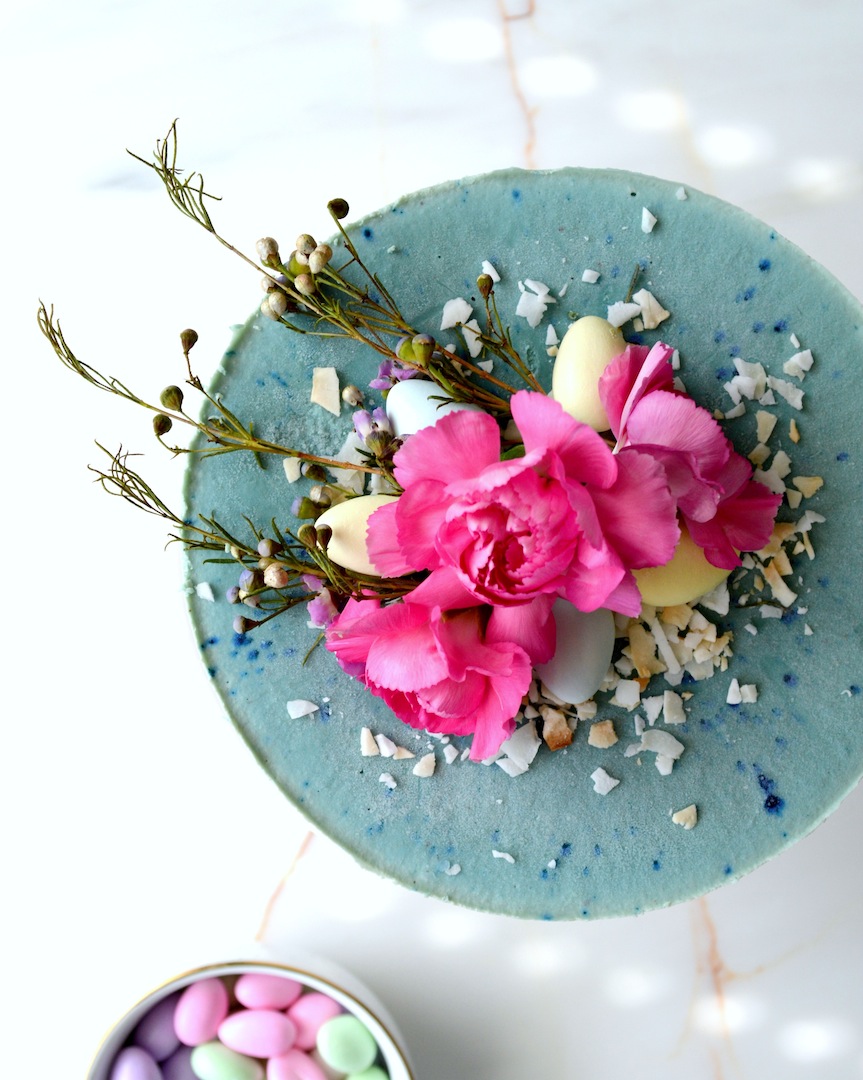 Meet the Blue Bird Cake, an epic cross between a Hummingbird and Carrot Cake with a dash of Blue Majik for the spring-iest (and possibly most delicious) plant-based dessert of all time! Hummingbird and carrot cake are two of my favorite springtime desserts, and when I couldn't choose one to make for Easter this year, I decided to combine them and add a pop of color for some extra Easter flare.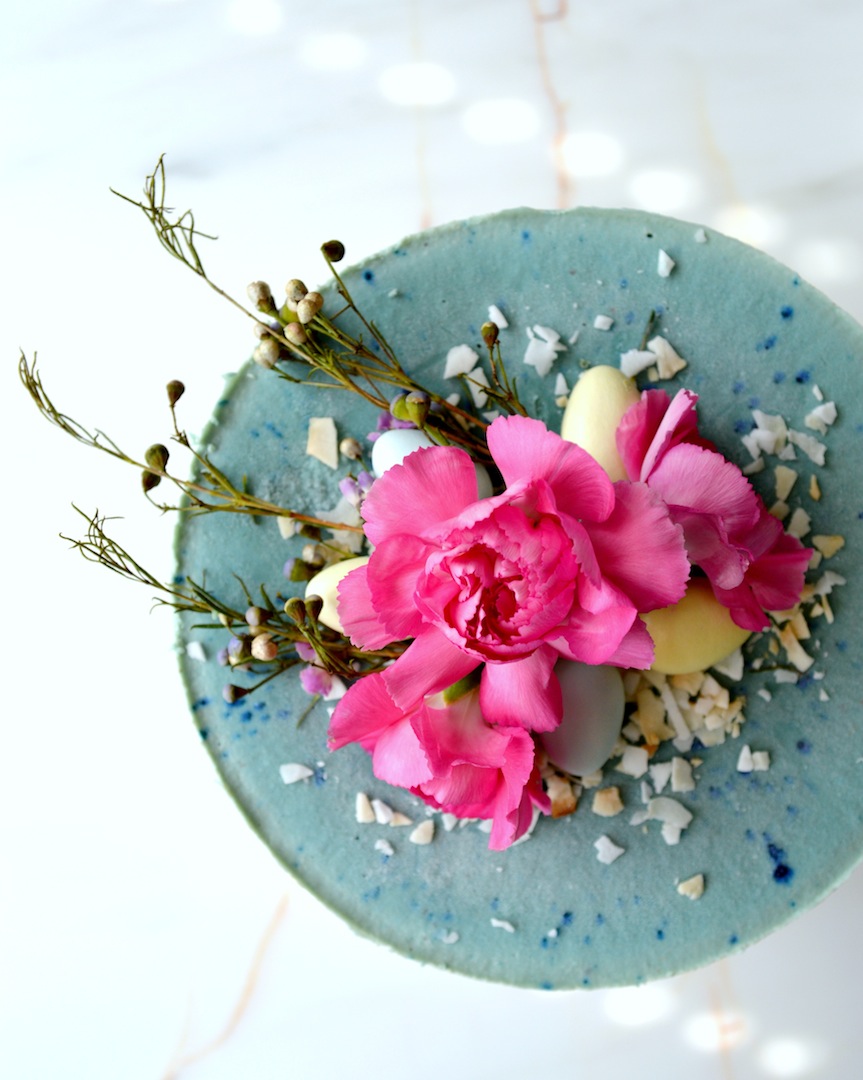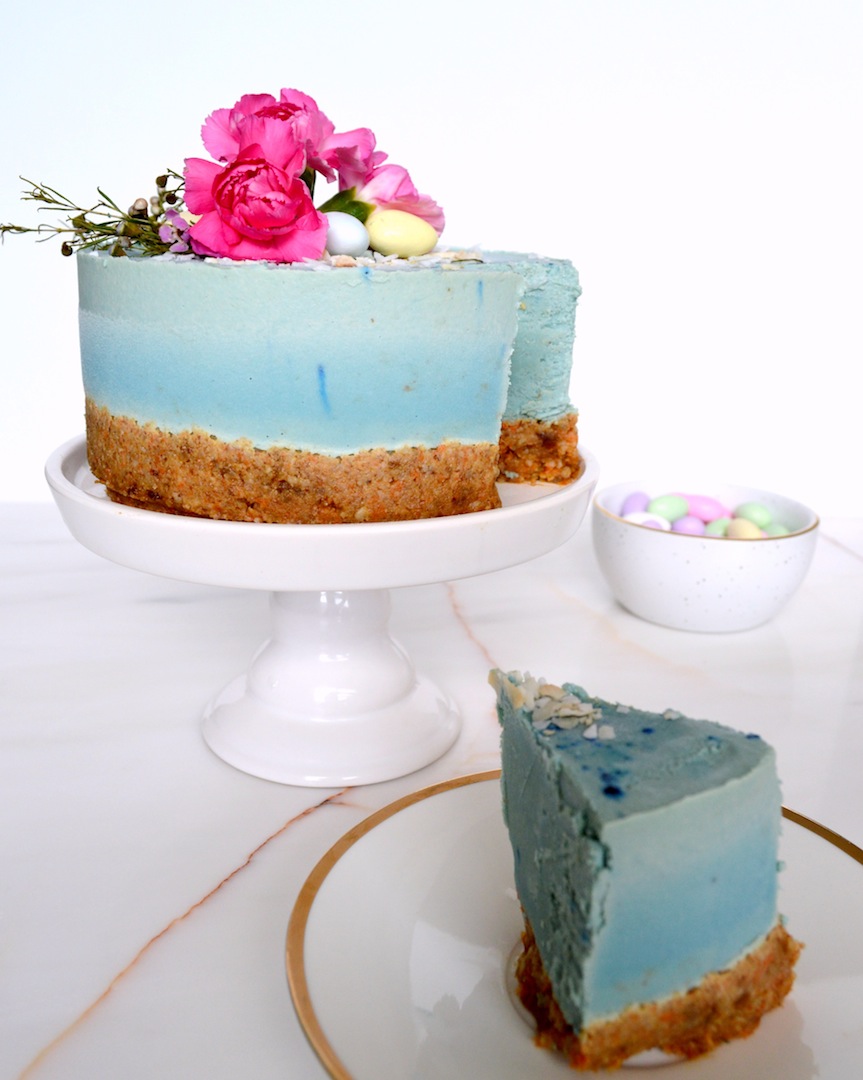 The pretty pastel blue comes from the Blue Majik, a superfood derived from blue-green algae and loaded with nutrients, vitamins and minerals. Double-win! I use the E3Live brand. This ingredient is totally optional, it's just for the color, but the cake would be just as delicious without it!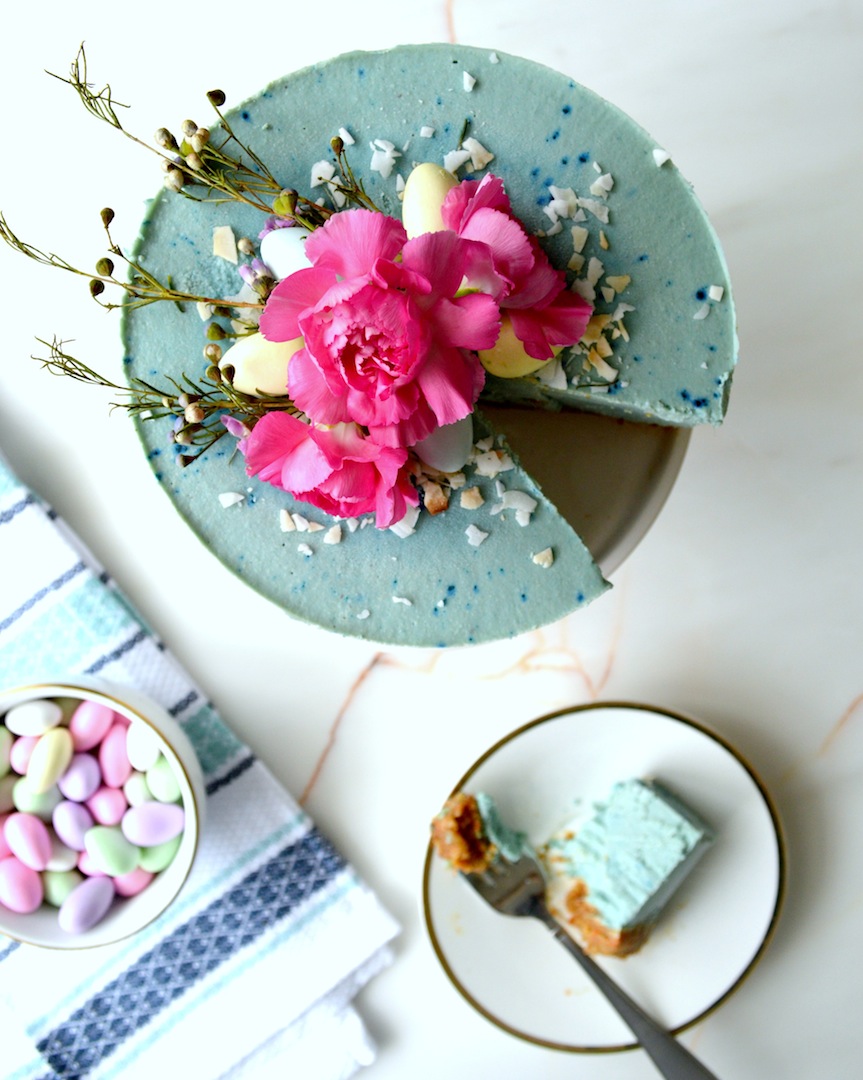 I finished my cake off with an extra sprinkling of Blue Majik to give it that speckled look, plus some toasted coconut, pastel candy-coated almonds and gorgeous spring flowers. This turned out to be one of my favorite cakes I've made, and will definitely be a new Easter essential!

Ingredients:
Cake Base
1 cup raw walnuts
½ cup unsweetened coconut flakes
1 cup shredded carrots
¾ cup pitted medjool dates, soaked and drained
½ cup dried, diced pineapple
1 tsp. cinnamon
¼ tsp. nutmeg
⅛ tsp. sea salt
Cake Filling
2 cups raw cashews, soaked and drained
1 cup fresh diced pineapple
½ cup coconut cream*
¼ cup + 2 Tbsp. pure maple syrup
2 Tbsp. coconut oil, melted**
2 Tbsp. fresh squeezed lemon juice
1 tsp. pure vanilla extract
½-1 tsp. E3Live - Blue Majik
¼ tsp. sea salt
Toppings
Toasted coconut flakes
Fresh spring flowers
Candy coated almonds
Directions:
For the Cake Base
Soak dates in warm water to soften for about 30 minutes.
Grease a 6-in x 3-in spring form pan with coconut oil non-stick cooking spray and line bottom with parchment paper.
Place walnuts, coconut flakes, salt and spices in a food processor and process into a crumble.
Add the dates, after soaking and draining, shredded carrots and dried pineapple and blend into a sticky dough, scraping down the sides when necessary.
Press mixture into bottom of spring form pan and set aside.
Clean out the food processor to prepare the next layer.
For the Cake Filling
Soak cashews in warm water for 4-6 hours. Drain and place in food processor with all cake filling ingredients besides Blue Majik. Blend until creamy and smooth.
Slowly add Blue Majik and blend, until mixture reaches desired color.
Evenly spread the filling over the cake base, then tap pan on counter to release air bubbles.
Sprinkle some extra Blue Majik across the top of the cake to achieve a speckled look.
Cover and place in the freezer to set for 4-6 hours, or overnight for best results.
Remove cake from spring form pan and garnish with toasted coconut, fresh flowers, candy coated almonds or other toppings of choice. Allow to thaw at room temperature for 20-30 minutes before slicing and serving. Store in the freezer for up to two weeks.
Notes
For coconut cream, refrigerate a can of coconut milk 8 hours or overnight. Open can and scoop out the thick creamy layer that has solidified at the top. Lightly whisk into a cream. Reserve the remaining liquid in the refrigerator for another use.
Melt coconut oil by filling a container with hot water and setting jar in it until the oil melts. Allow oil to cool to room temperature before using.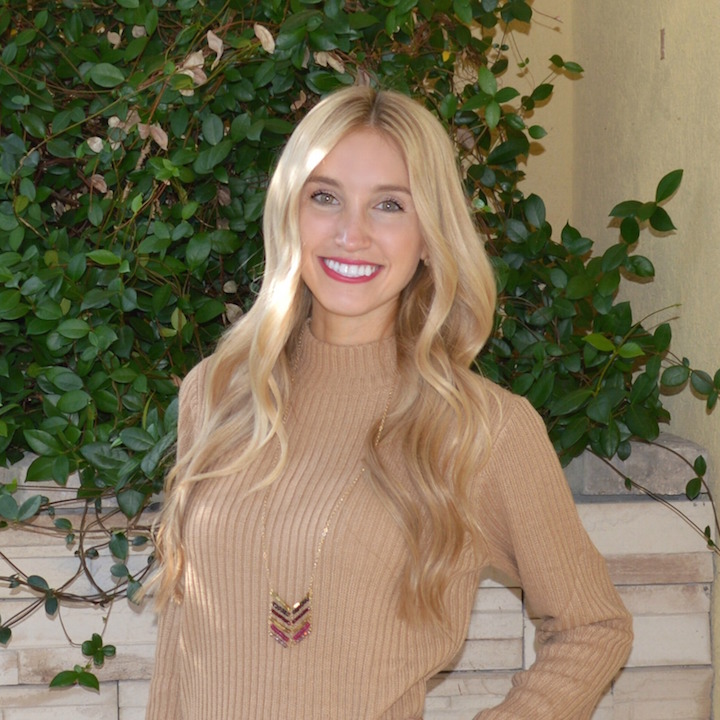 Hi there! I'm Sara – a twenty-something graphic designer with a passion for plant-based baking on the side.