---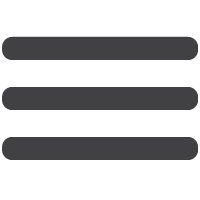 ---
Chocolate Beetroot and Rosewater Cheesecakes (No-Bake, Vegan)
February 1, 2018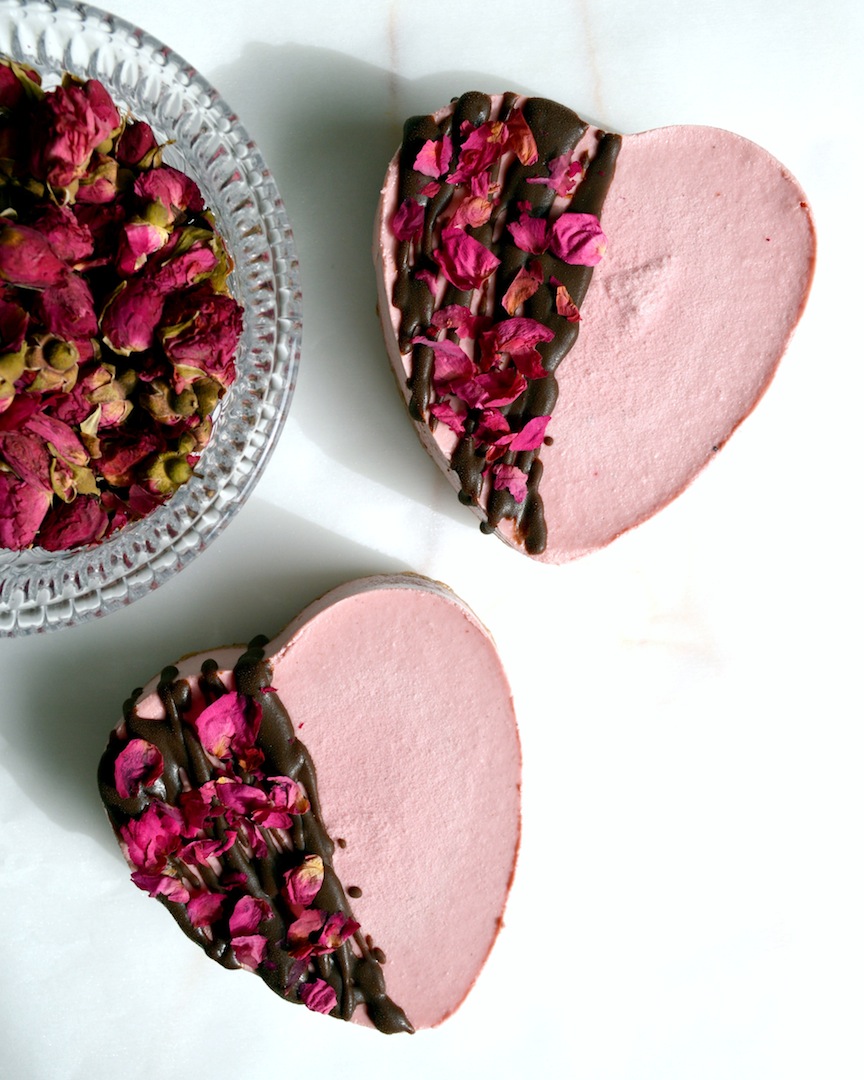 With Valentine's Day right around the corner, love is in the air and rose flavored desserts are on my mind! And these mini, heart-shaped Chocolate Beetroot and Rosewater Cheesecakes are just what cupid ordered. They're light, sweet and just as delicious as they are adorable.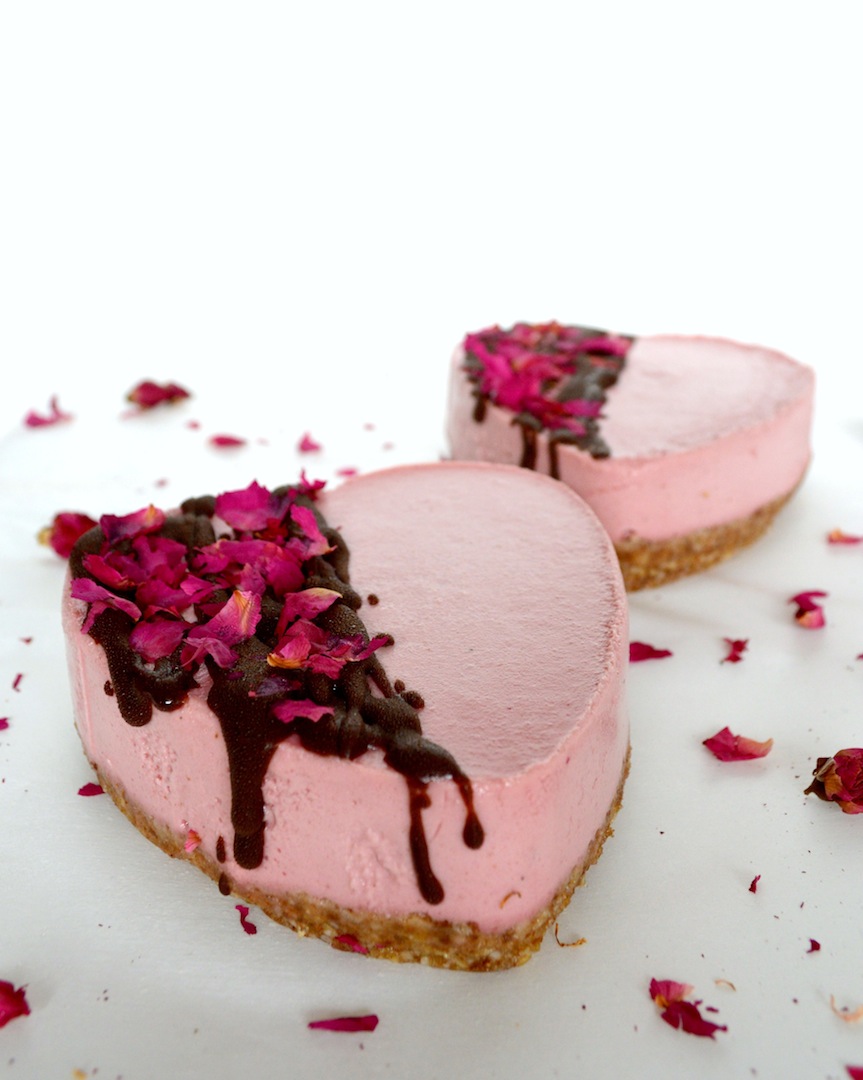 I'm sure I've said this before, but this dessert is seriously one of my all time favorites! You just can't beat, or should I say beet ;), the delicate, floral flavor of the beetroot and rosewater cheesecake with the smooth, rich taste of the homemade chocolate sauce. It's the perfect, romantic plant-based treat for two, with no baking required!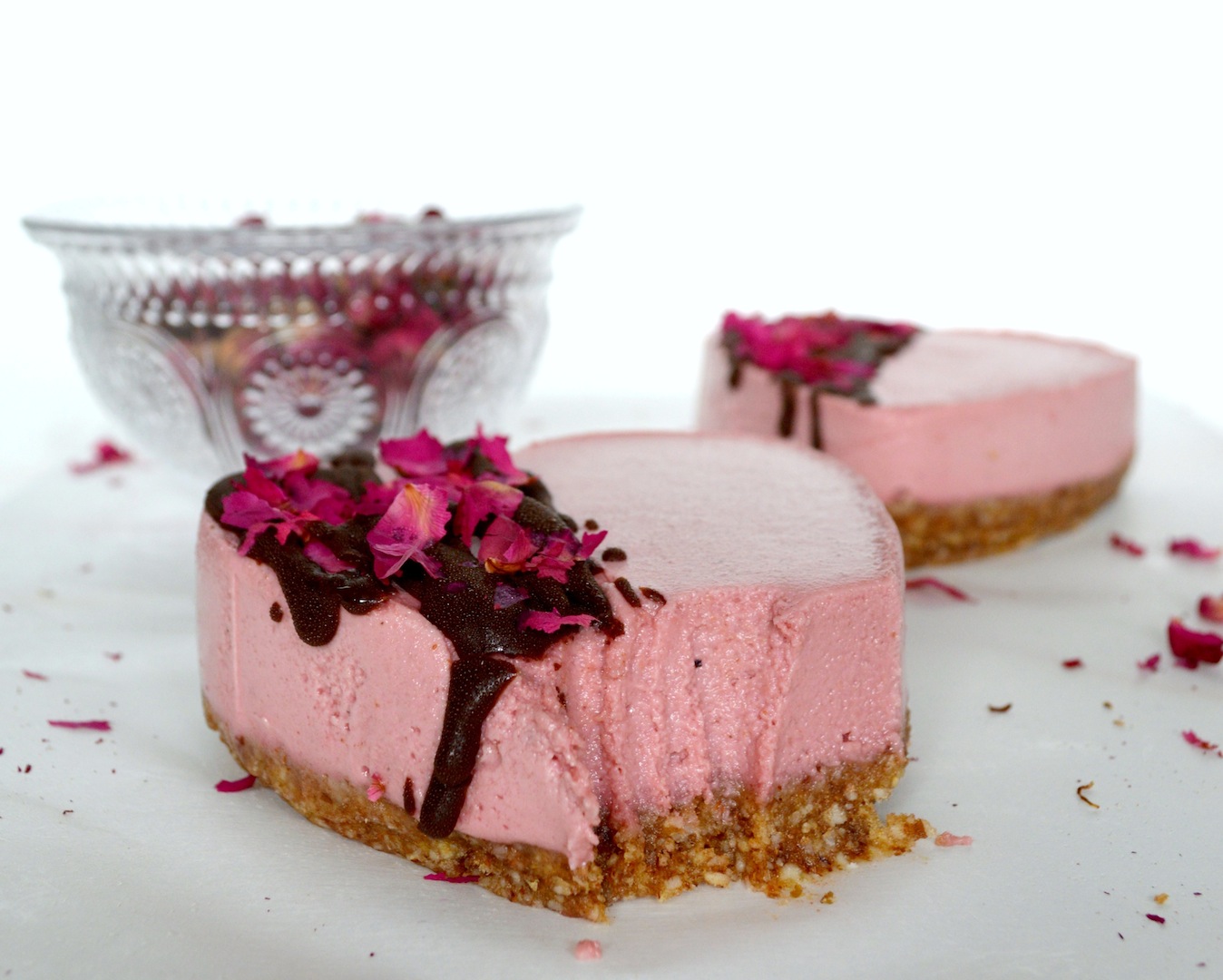 Ingredients:
Crust
½ cup raw almonds
⅓ cup unsweetened coconut flakes
½ cup pitted medjool dates, soaked and drained
⅛ tsp. sea salt
Beetroot and Rosewater Cheesecake
1¼ cup raw cashews, soaked and drained
¼ cup pure maple syrup
¼ cup unsweetened vanilla cashew or almond milk
2 Tbsp. coconut oil, melted*
2 Tbsp. fresh squeezed lemon juice
1 tsp. pure vanilla powder or extract
1 tsp. culinary grade rose water
1 tsp. beetroot powder
⅛ tsp. sea salt
Chocolate Sauce
1 Tbsp. pure maple syrup
1 Tbsp. coconut oil
1 Tbsp. organic cacao powder
⅛ tsp. pure vanilla powder or extract
Pinch sea salt
Toppings
Directions:
For the Crust
Grease two 4.5-in spring form pans, I used heart shaped, with coconut oil non-stick cooking spray and line bottoms with parchment paper.
Place almonds and coconut flakes in a food processor and pulse into crumble.
Add the dates, after soaking and draining, and sea salt and blend into a sticky dough.
Evenly press mixture into bottom of spring form pans and set in the refrigerator while preparing the cheesecake.
Clean out the food processor.
For the Beetroot and Rosewater Cheesecake
Soak cashews in warm water for 4-6 hours. Drain and place in food processor with the rest of the cheesecake ingredients and blend until creamy and smooth.
Evenly divide the filling between the two pans and spread on top of the crusts. Tap pans on counter to release air bubbles.
Cover cheesecakes and place in the freezer to set for 4-6 hours, or overnight for best results.
For the Chocolate Sauce
After the cheesecakes have set and you're ready to serve, prepare the chocolate sauce using the double boiler method: Fill a small-medium sized pot/saucepan halfway with water. Set on the stove over medium heat and place a heatproof bowl (metal or glass) over the top; the bowl should sit on top, not inside.
Add coconut oil, maple, vanilla and salt to the bowl and stir until fullymelted.
Whisk in the cacao powder until fully combined, then remove bowl fromheat.
Remove cheesecakes from spring form pans, set on parchment paper and drizzle the chocolate sauce across the tops. Garnish with dried rose petals and allow to thaw at room temperature for about 20 minutes before serving. Store in the freezer for up to two weeks.
Notes
Melt coconut oil by filling a container with hot water and setting jar in it until the oil melts. Allow oil to cool to room temperature before using.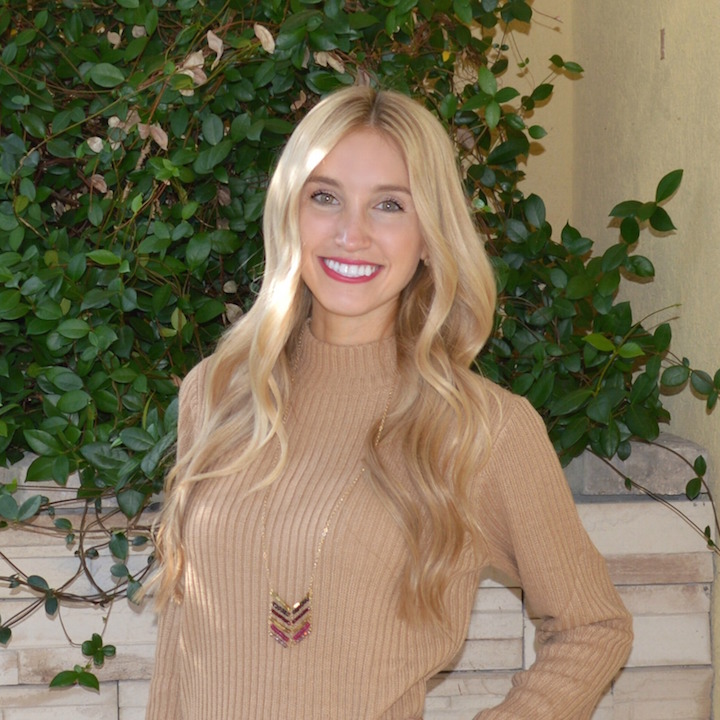 Hi there! I'm Sara – a twenty-something graphic designer with a passion for plant-based baking on the side.