---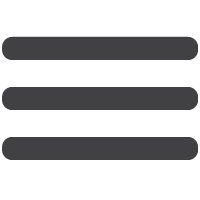 ---
Healthy No-Bake Doggie Birthday Cake
January 22, 2017
My precious pup, Reese, recently turned nine, so naturally we had to throw her a little birthday party complete with a healthy, dog-friendly birthday cake! This cake contains only four simple ingredients (oats, apple, bananas and nut butter), and it's so quick and easy to make. Another plus is it's totally human friendly as well, so go ahead and eat a slice with your four legged friend 😉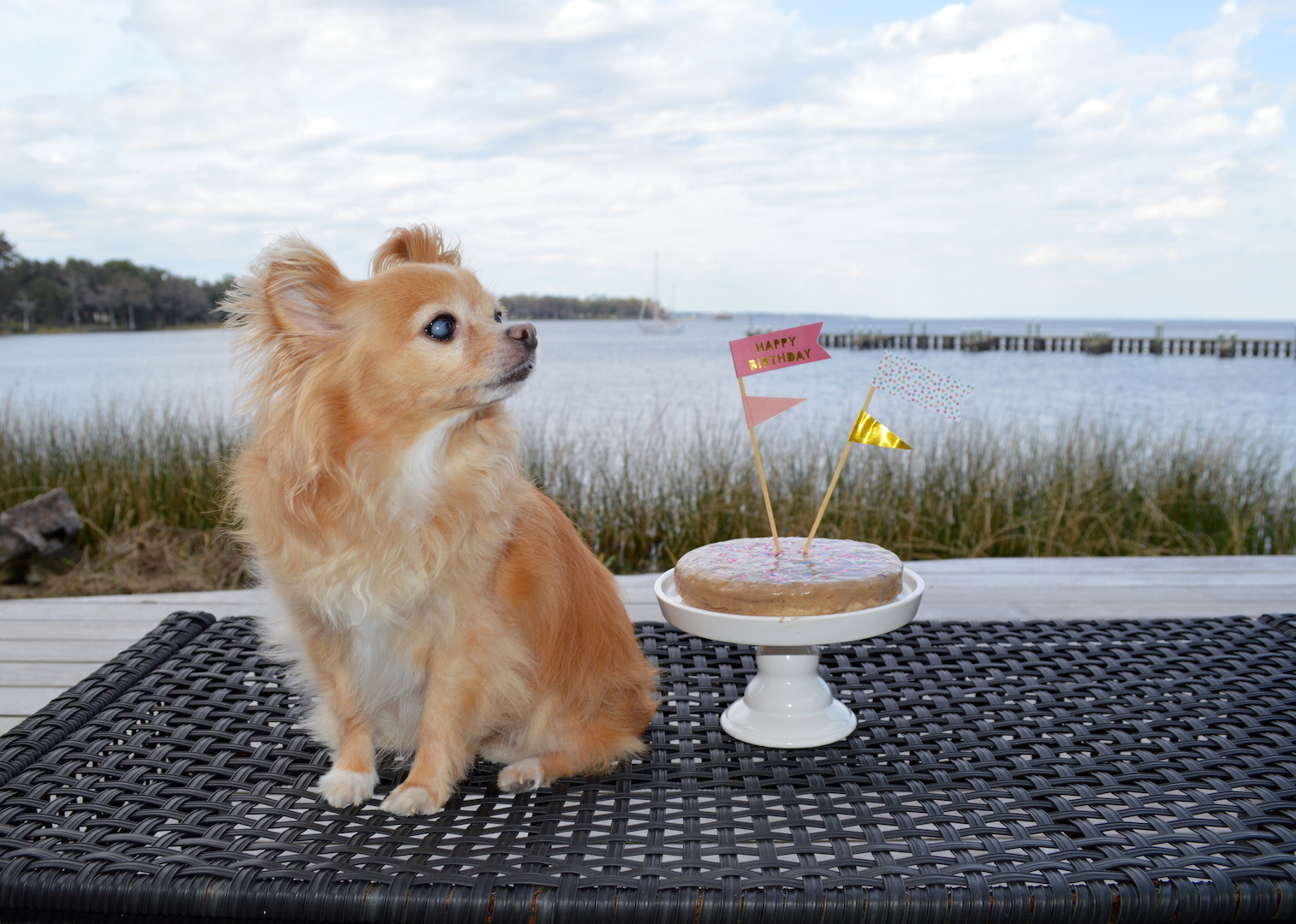 I topped my cake with some vegan sprinkles by Sweetapolita, but little dog bones or really any other dog friendly ingredients would be great as well. No chocolate of course!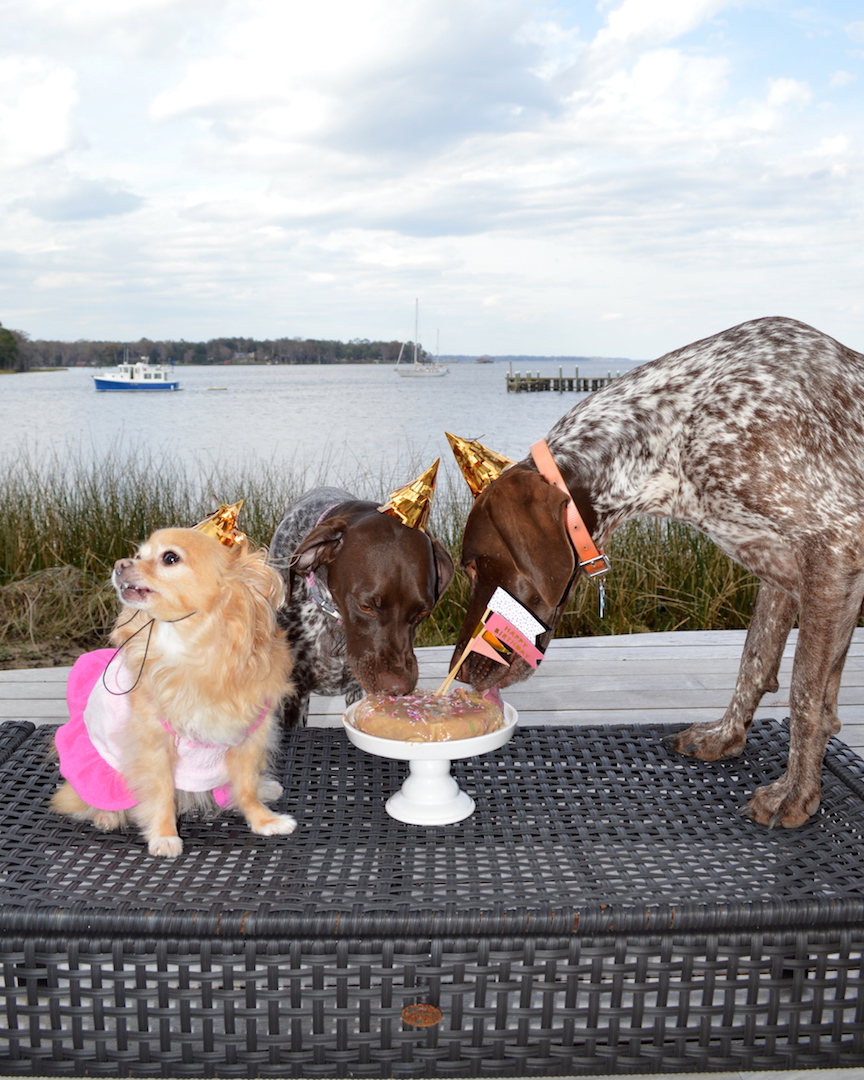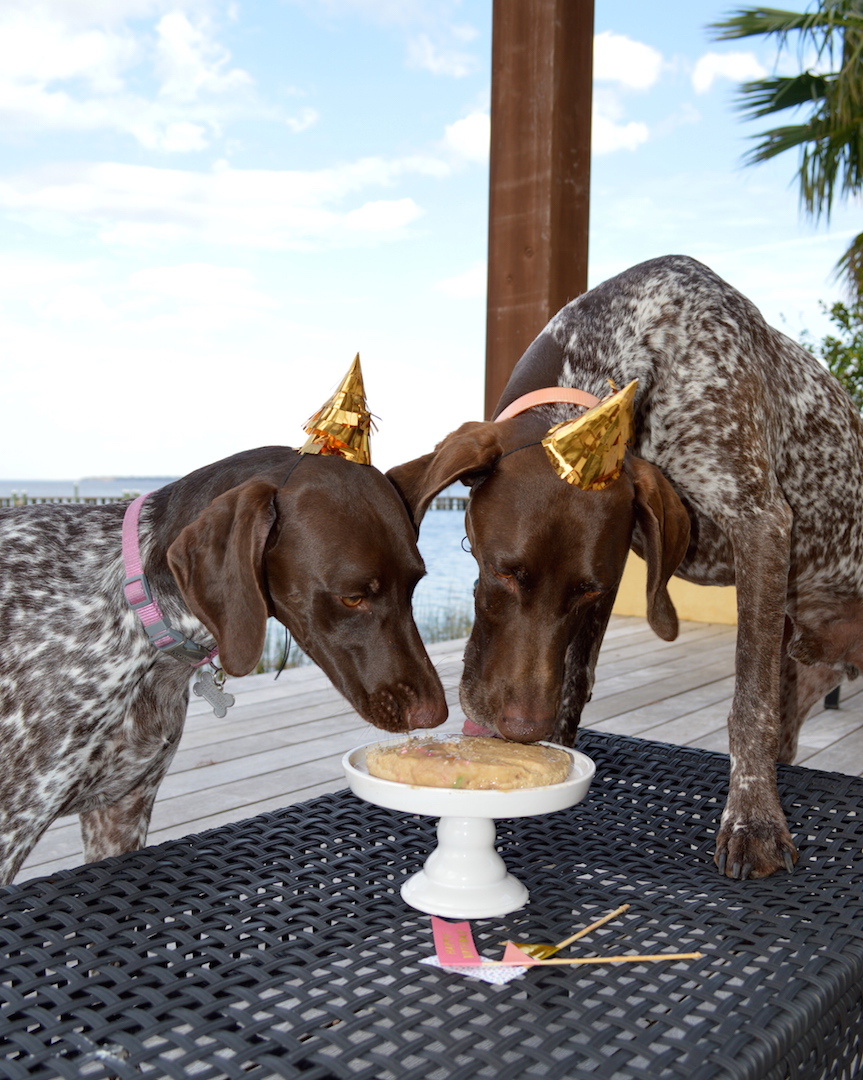 Reese wasn't as impressed with her cake as her pals Court and Case were, but she still enjoyed a few nibbles! They devoured most of the cake within seconds, so I'd say it was a success. The pups didn't especially love their party hats, but they definitely looked adorable wearing them!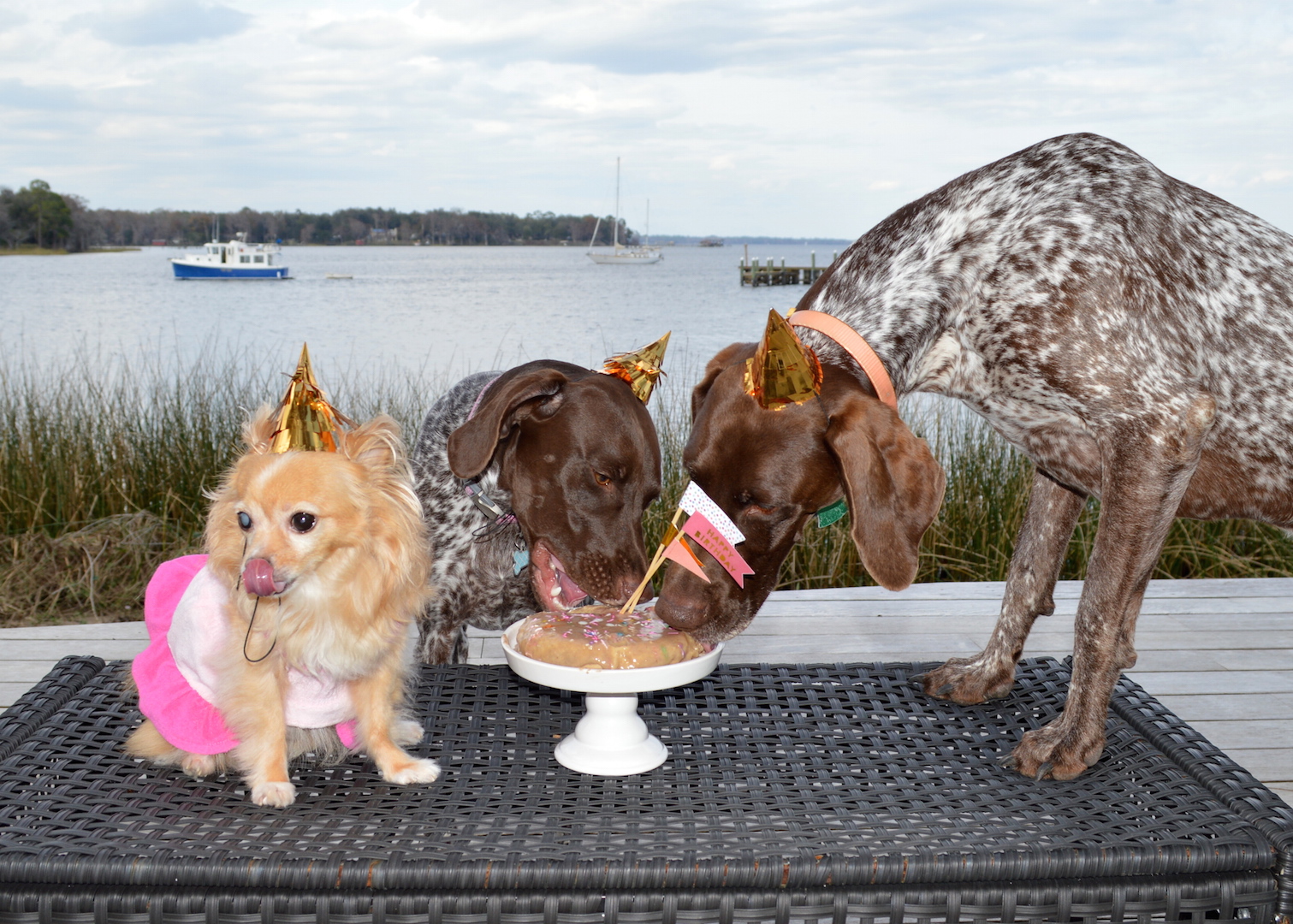 And just to note, my dog is not vegan! Animal products are an essential part of a healthy diet for dogs. This cake is just a great plant-based option for a healthier treat that dogs can share with their vegan humans 😀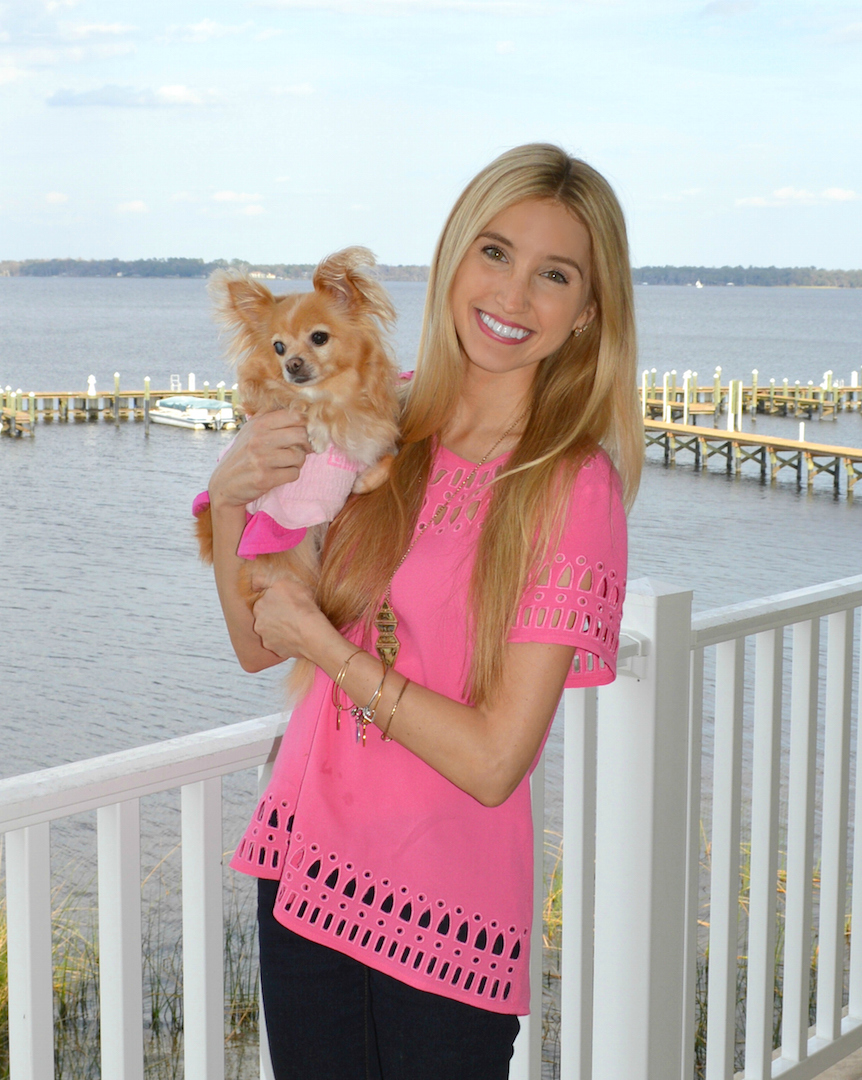 I hope you and your fur friends enjoy as much as mine did!

---
Ingredients:
Oat Base
1 cup rolled oats
1 apple, diced
2 Tbsp. peanut or almond butter, no salt or sugar added
Banana Filling
2 ripe bananas, diced
2 Tbsp. peanut or almond butter, no salt or sugar added
Topping
Vegan sprinkles, optional
Directions:
For the Oat Base
Combine rolled oats, diced apple and nut butter in a food processor and process until a sticky crust forms.
Press mixture into bottom of lined, 6-in spring form pan and set aside while preparing the filling. If the mixture is too sticky to work with, place in refrigerator for about 15 minutes and then press into pan.
For the Banana Filling
Place diced bananas and nut butter in food processor and blend until smooth.
Pour the filling over the oat base. Top with sprinkles or other toppings of choice.
Cover and place in the freezer to set for a few hours.
Remove dessert from pan and allow to thaw at room temperature for about 10 minutes before serving to your puppy pals!
---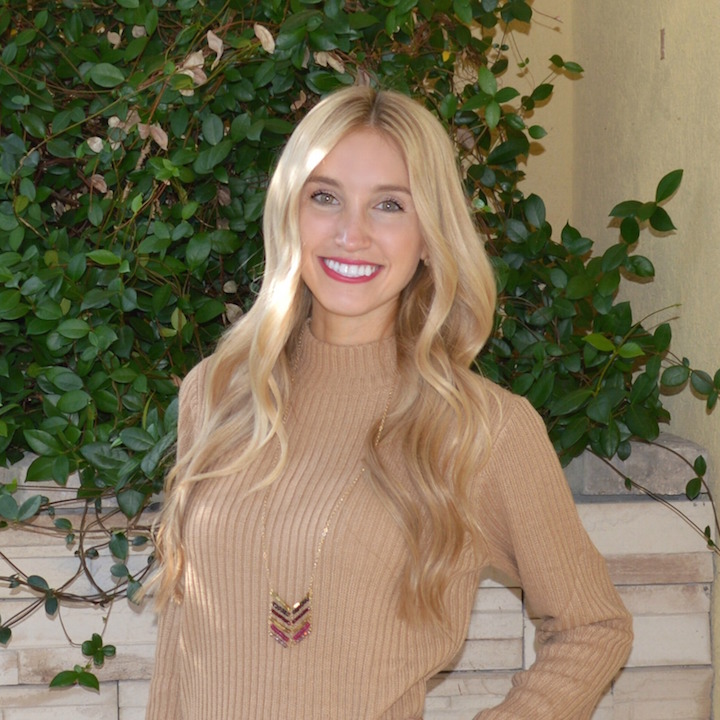 Hi there! I'm Sara – a twenty-something graphic designer with a passion for plant-based baking on the side.