---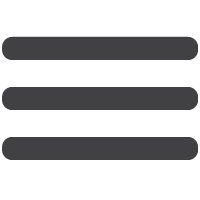 ---
Dragonfruit Kiwi Cheesecake (Raw, Vegan)
August 17, 2017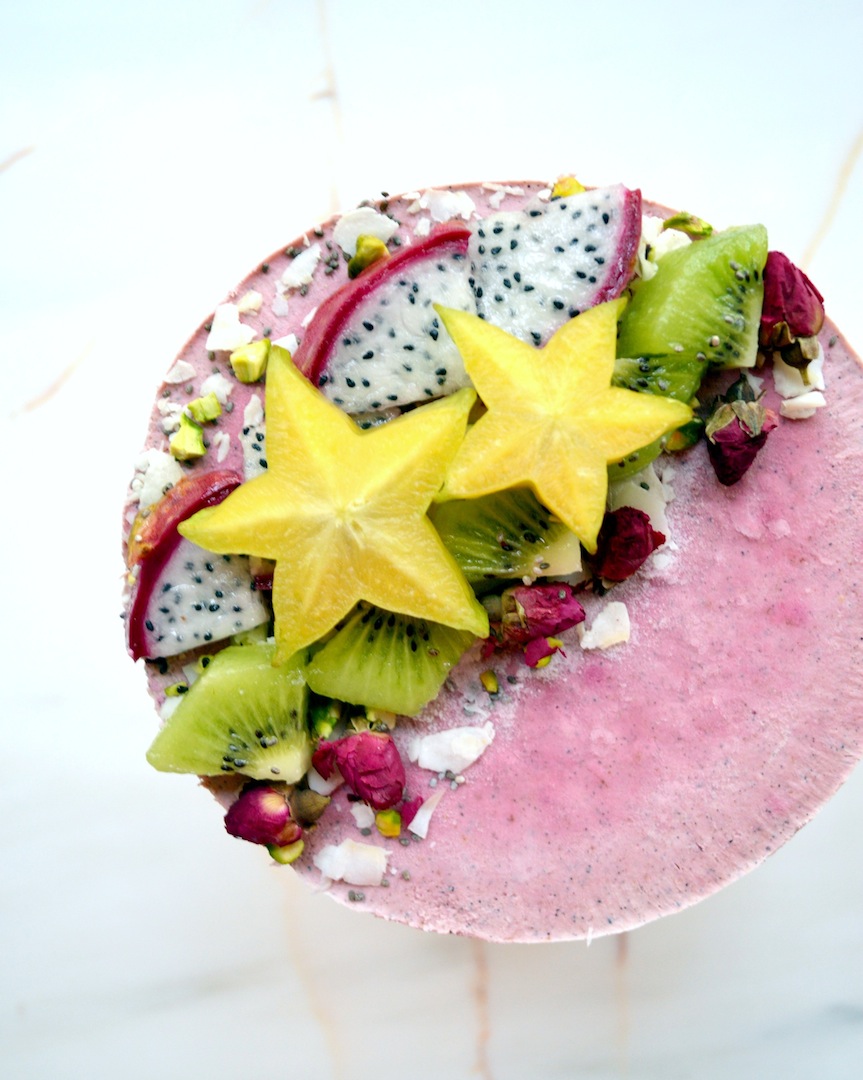 When the gorgeous pink dragonfruit, also known as pitaya, started popping up around stores and markets this summer, I knew I had to make a dessert out of it. I'll be honest, I'd never even tried the fruit before making this dessert, but it was just too pretty to pass up! So after doing a little googling, I decided to pair it with kiwi and lemon for a raw Dragonfruit Kiwi Cheesecake. This fruit combo made for a light, sweet and super refreshing tropical treat. Not to mention it's packed with antioxidants, phytonutrients, fiber and vitamin C!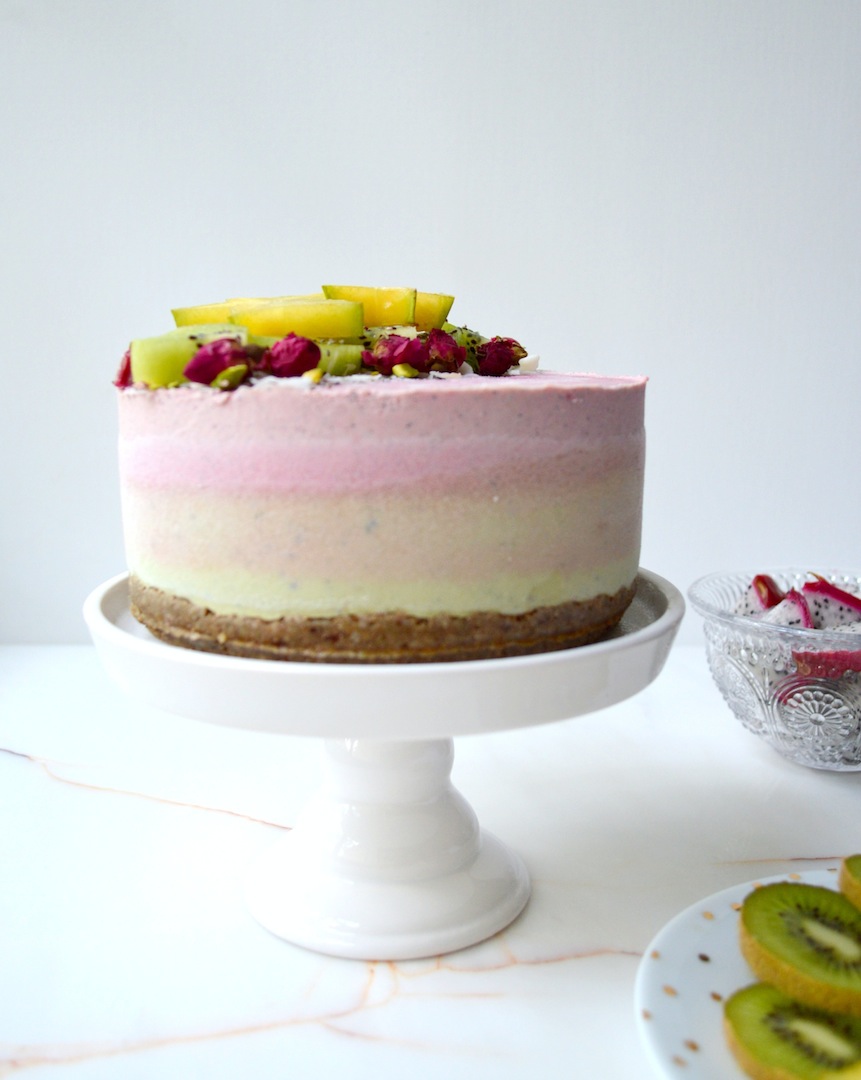 The dragonfruit itself definitely has a bolder look than it does taste, but the kiwi and lemon really helped to boost the flavor. I used white dragonfruit (pink-skinned with white flesh) because that was all that I could find, but I would recommend using red dragonfruit (red-skinned with dark pink flesh) if you can get your hands on them! I just added beetroot powder to my filling to try to achieve that bright pink color, but you can skip the beetroot powder if you use red dragonfruit.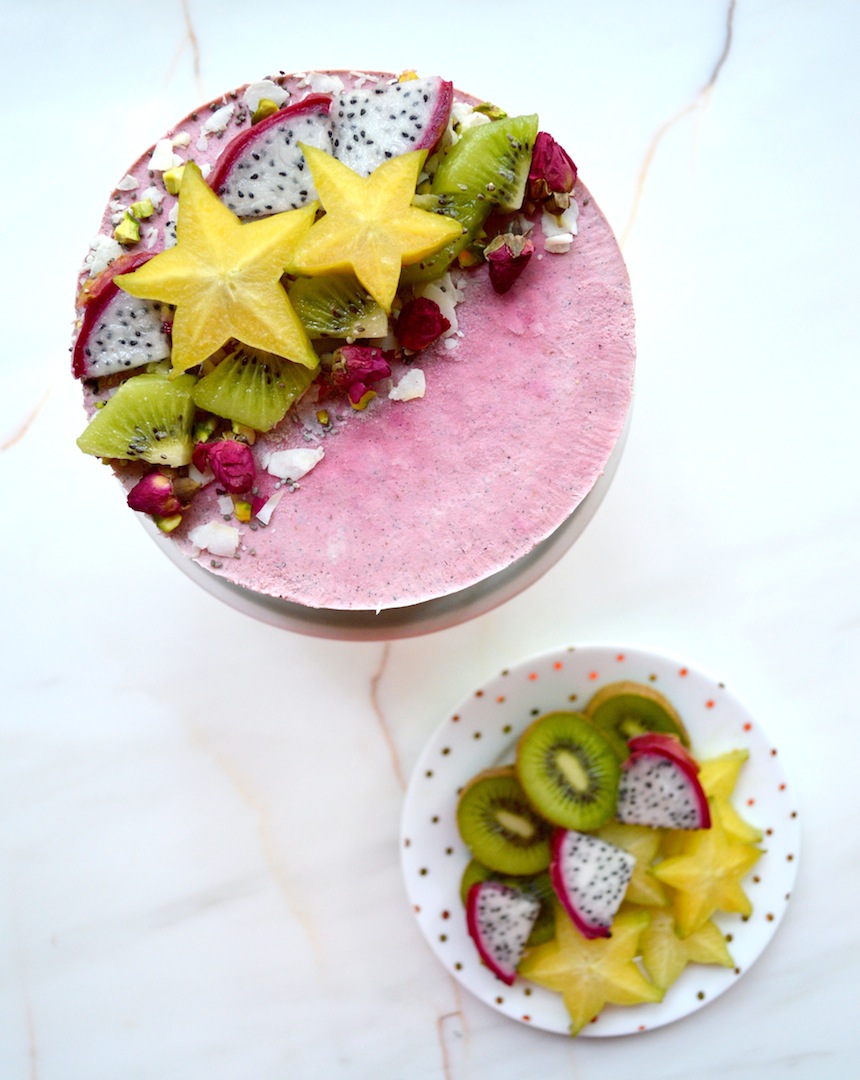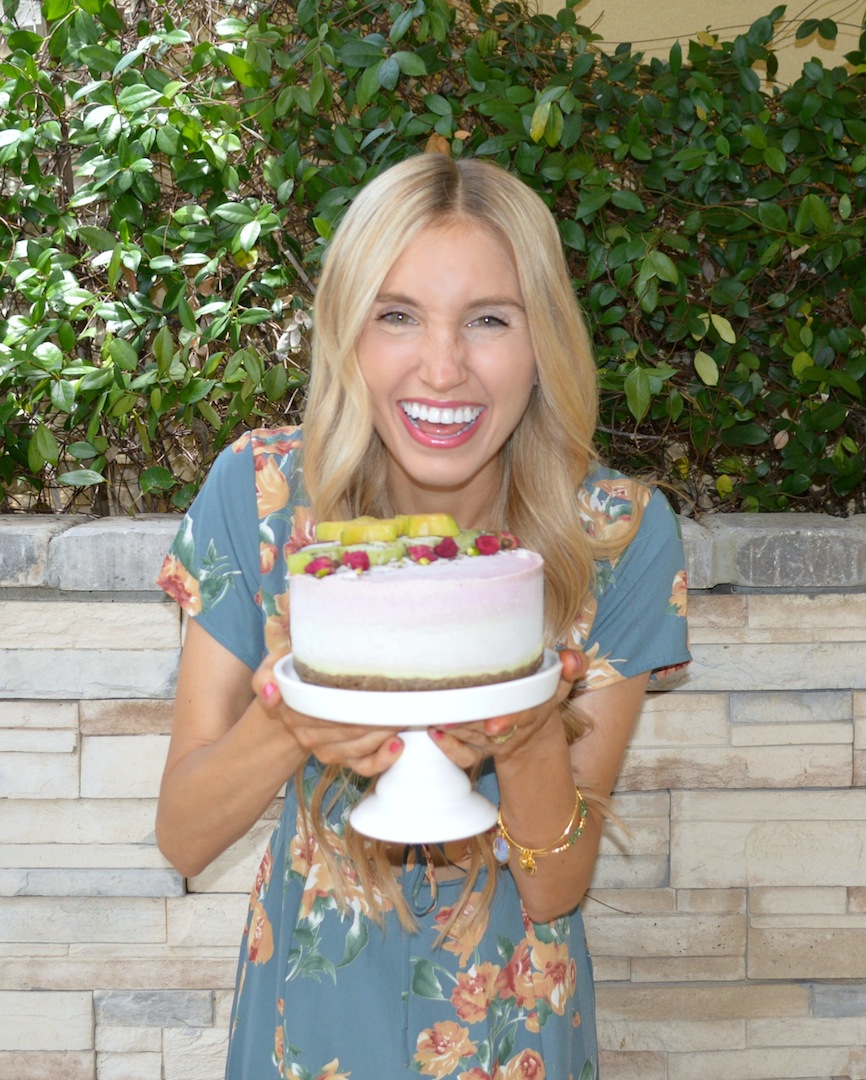 I also decided to make this a nut free cake and used sunflower seeds for the base of my crust, but if you prefer nuts or already have some on hand, you can substitute with those just as easily. (Pro tip: sunflower seeds are a lot cheaper and the taste is pretty comparable!) Finish your cake off with some extra kiwi, dragonfruit, starfruit or any other bright tropical toppings you like and enjoy!

Ingredients:
Crust
¾ cup raw sunflower seeds
½ cup unsweetened coconut flakes
¾ cup pitted medjool dates, soaked and drained
Cheesecake Base
1½ cups raw cashews, soaked and drained
½ cup coconut cream*
¼ cup + 2 Tbsp. maple syrup
⅓ cup fresh squeezed lemon juice
2 Tbsp. coconut oil, melted**
1 tsp. pure vanilla powder
⅛ tsp. sea salt
Kiwi Layer
3 kiwis, chopped
¼ cup fresh spinach, optional for color
Dragonfruit Layer
1 cup dragonfruit, chopped
2 tsp. beetroot powder, optional for color
Toppings
Dragonfruit slices
Kiwi Slices
Starfruit
Chopped unsweetened coconut flakes
Chopped pistachios
Dried rose buds
Directions:
For the Crust
Soak dates in warm water to soften for about 30 minutes.
Grease a 6-in x 3-in spring form pan with coconut oil non-stick cooking spray and line bottom with parchment paper.
Place sunflower seeds and coconut flakes in a food processor and pulse into crumble.
Add the dates, after soaking and draining, and blend into a sticky dough.
Evenly press mixture into bottom of spring form pan and set in the refrigerator.
Clean out the food processor to prepare the cheesecake base.
For the Cheesecake Base
Soak cashews in warm water for 4-6 hours. Drain and place in food processor with the rest of the cheesecake base ingredients and blend until creamy and smooth.
Remove half of the cheesecake base from the food processor, place in a separate bowl and set aside.
For the Kiwi Layer
Add the chopped kiwi to the cheesecake base in the food processor and blend well.
Add spinach to the mixture for a bolder green color and pulse until well combined.
Pour the kiwi mixture over the crust then tap pan on counter to release air bubbles.
Place in the freezer to set while making the dragonfruit layer, about 20 minutes.
Clean out the food processor to prepare the last layer.
For the Dragonfruit Layer
Add the remaining cheesecake base to the food processor along with the chopped dragonfruit. Blend well.
Add beetroot powder to create bright pink color and blend some more.
Pour the dragonfruit cheesecake mixture over the set kiwi cheesecake layerthen tap pan on counter to release air bubbles.
Cover cake and place in the freezer to set for 4-6 hours, or overnight for best results.
Remove cheesecake from spring form pan and garnish with toppings of choice. Allow to thaw at room temperature for about 15 minutes before slicing and serving. Store in the freezer for up to two weeks.
Notes
For coconut cream, refrigerate can of coconut milk 8 hours or overnight. Open can and scoop out the thick creamy layer that has solidified at the top. Lightly beat or whisk into a cream. Reserve the remaining liquid in the refrigerator for another use.
Melt coconut oil by filling a container with hot water and setting jar in it until the oil melts, about 15 minutes. Allow oil to cool to room temperature before using.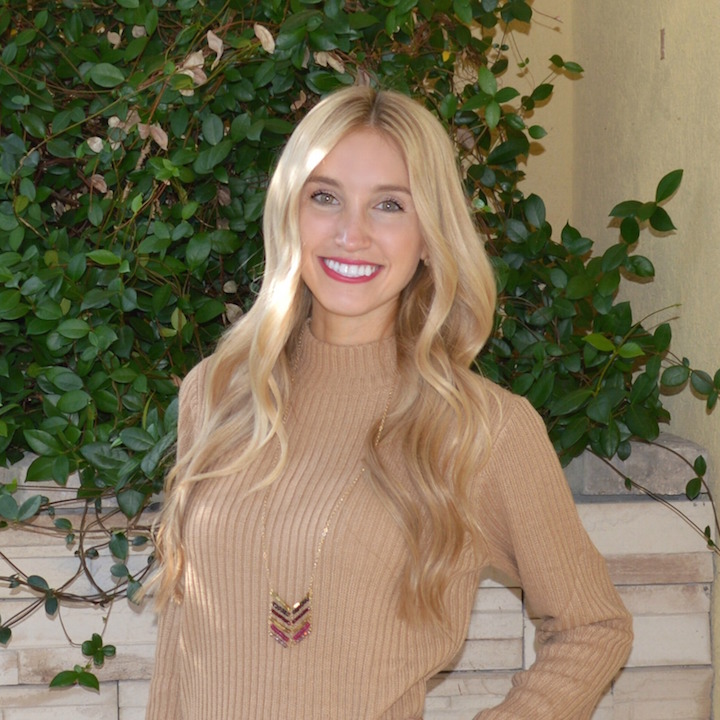 Hi there! I'm Sara – a twenty-something graphic designer with a passion for plant-based baking on the side.