---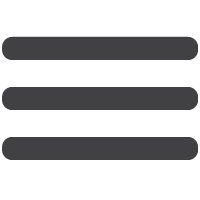 ---
Melon Mint & Cucumber Smoothie
March 8, 2017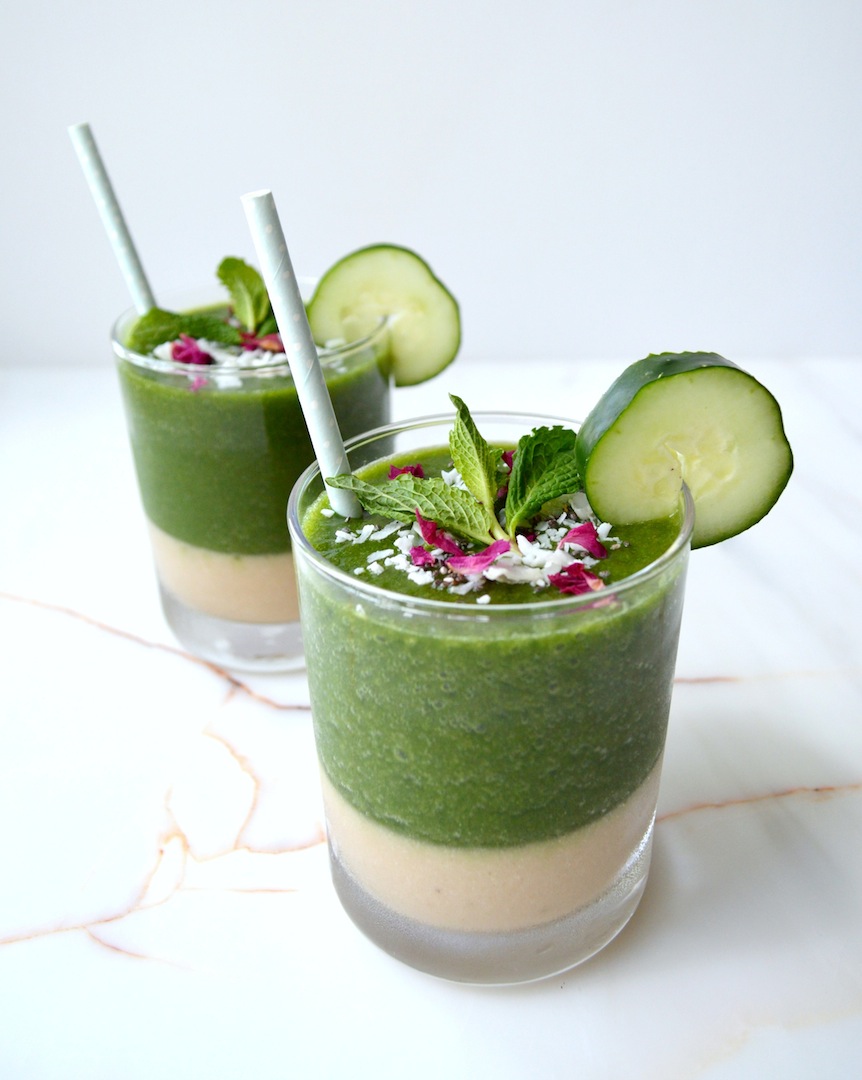 March is a time for all things fresh and green, and there's no better way to get some fresh green goodness in your life than with a simple and yummy smoothie! This double-layered cream and green smoothie features a few of my all time favorite fruits and herbs, including honeydew melon, mint and cucumber. The combination of these three gorgeous green foods is so light and refreshing with the perfect hint of sweetness.
Adding spinach to the mix gives this smoothie a nice extra health kick without affecting the flavor. The lucuma powder also adds some extra sweetness along with a healthy dose of antioxidants, dietary fiber, beta-carotene, iron, zinc, calcium and protein. If you don't have lucuma, you can substitute with your preferred superfood powder, maple syrup or leave out. Maca would be a great alternative!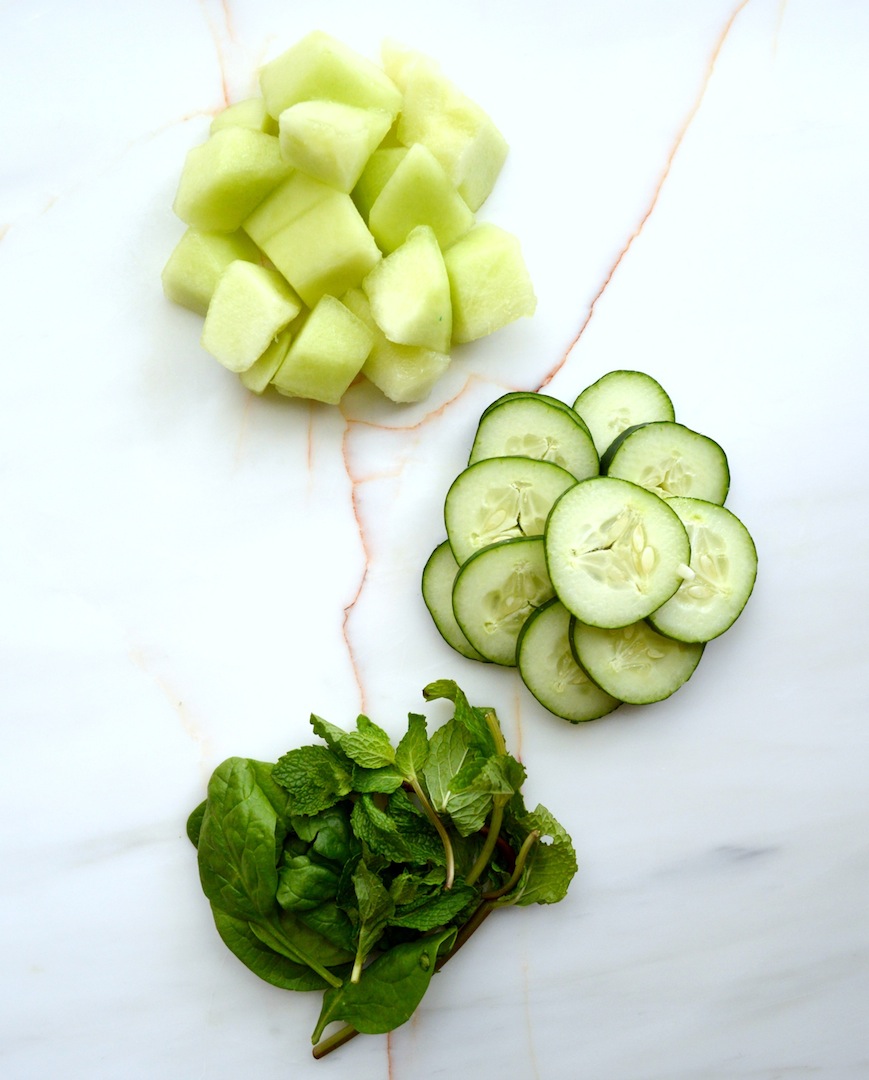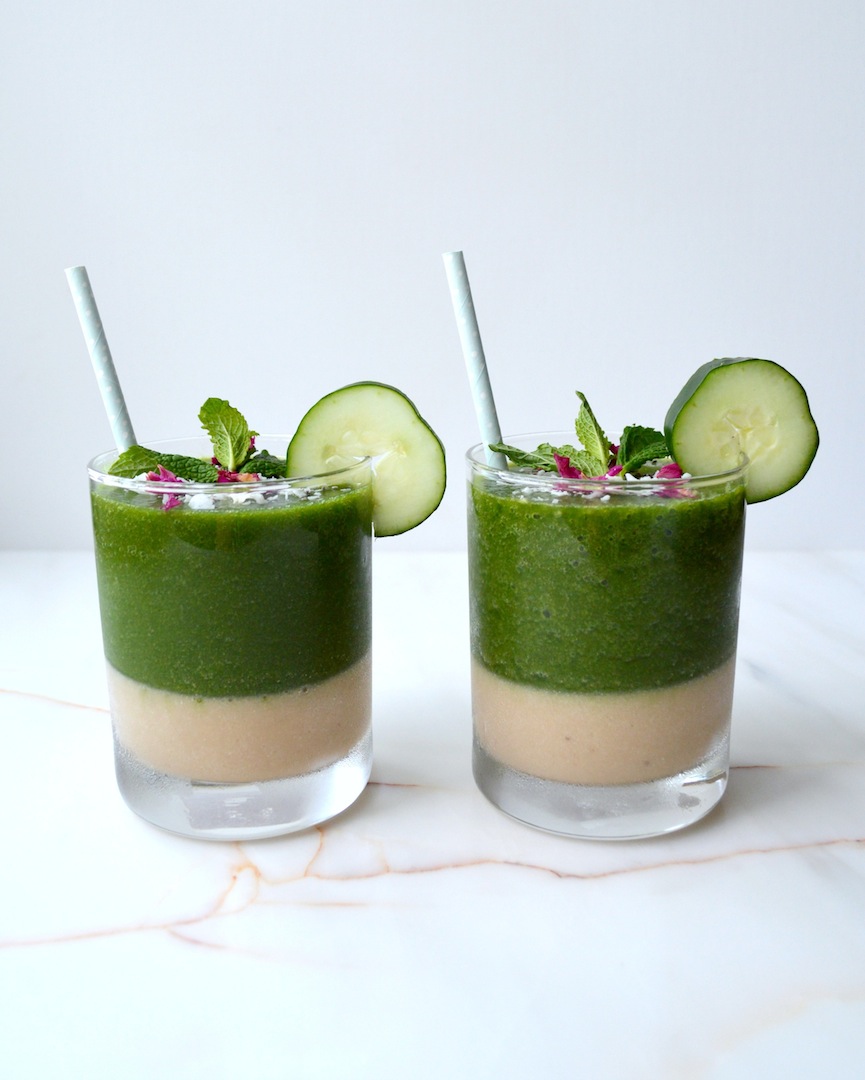 Honeydew and cucumber are extremely hydrating and packed with vitamin's C and B, while mint is a natural stimulant that's great for digestion and allergy relief. You'll also get a potassium punch from the melon and banana, so this healthy and hydrating smoothie is a great way to start your morning, re-hydrate on a warm spring day or enjoy for a lighter St. Patrick's Day treat!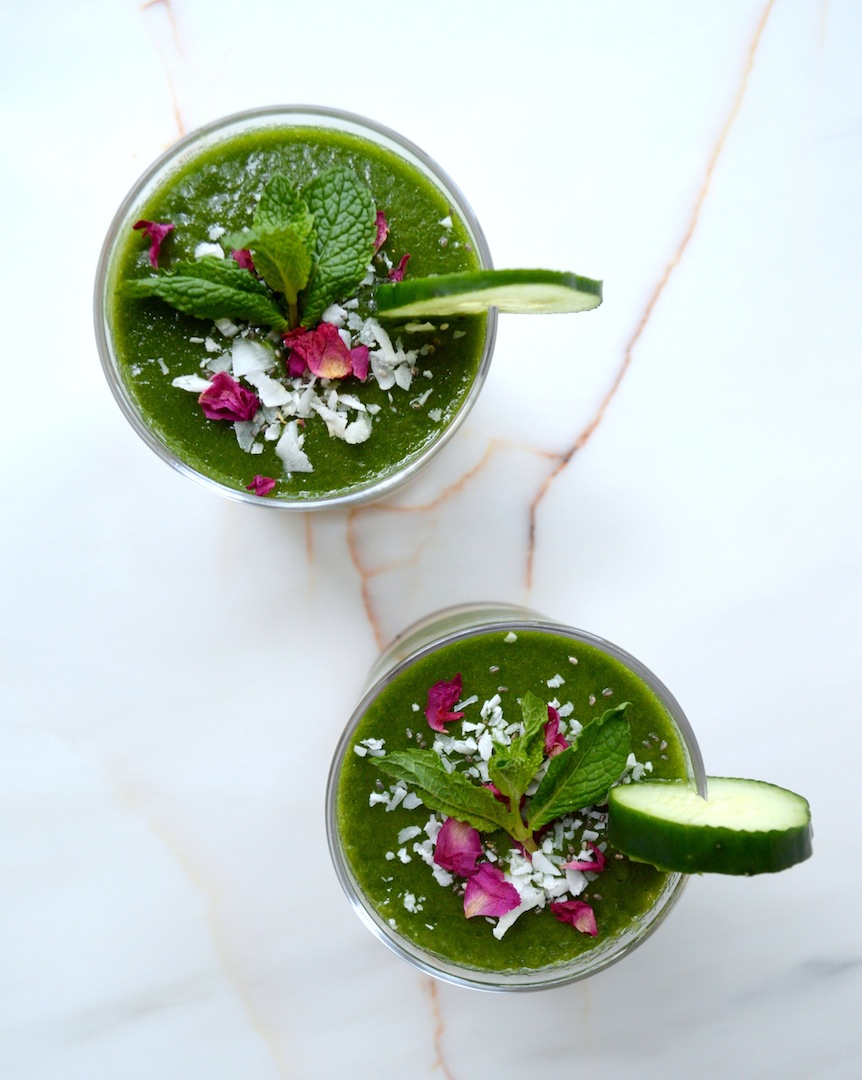 Be sure to let your cream layer firm up in the freezer for at least 30 minutes before pouring the green layer into the glasses or they will mix together! Your smoothie will still taste delicious it just won't look as pretty ;)

---
Ingredients:
Cream Layer
1 large ripe banana
½ cup unsweetened almond milk
Few chunks honeydew melon
1 tsp. lucuma powder
Green Layer
2 cups honeydew melon chunks
½ large cucumber
¼ cup unsweetened almond milk
3-5 sprigs fresh mint (about 25 leaves)
Large handful spinach
1 tsp. lucuma powder
Toppings
Chopped unsweetened coconut flakes
Chia seeds
Dried rose petals
Fresh mint leaves
Cucumber slices
Directions:
For the Cream Layer
Add all cream layer ingredients to a blender and puree until smooth.
Pour evenly into two large glasses, I used 16 oz., and place in the freezer to set for at least 30 minutes.
For the Green Layer
Place all green layer ingredients in the blender and blend until smooth.
After the first layer has firmed up a bit, slowly pour the green layer into the glasses.
Place glasses in the freezer to set for at least 15 minutes before adding your toppings and enjoying!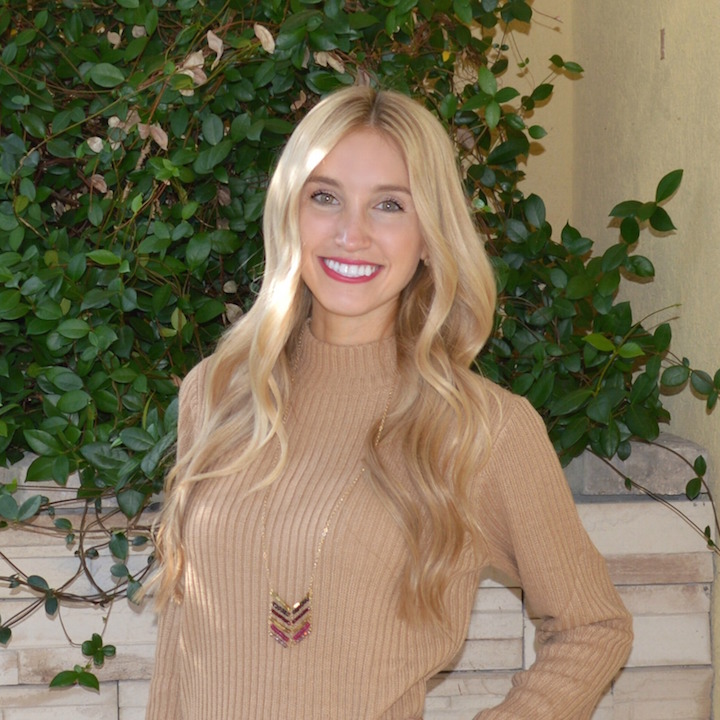 Hi there! I'm Sara – a twenty-something graphic designer with a passion for plant-based baking on the side.