---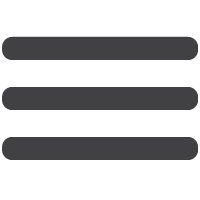 ---
Raspberry Chocolate Squares (Raw, Vegan)
January 15, 2017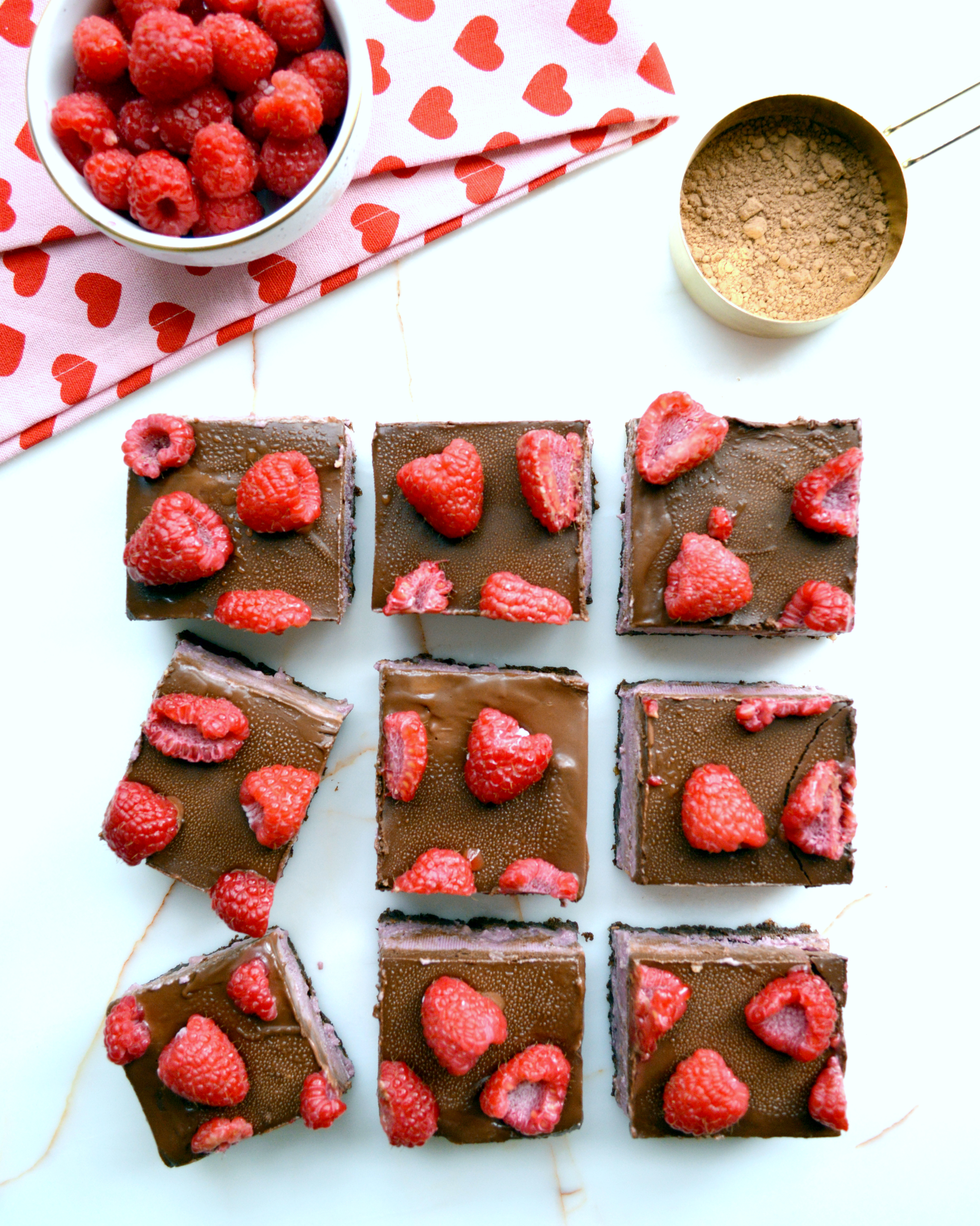 Nothing says I love you like chocolate, especially when it's paired with some gorgeous fresh fruit! With Valentine's Day right around the corner, these raw raspberry chocolate squares would make the perfect, healthier treat for your sweetheart, family, friends or anyone else you want to show a little love to.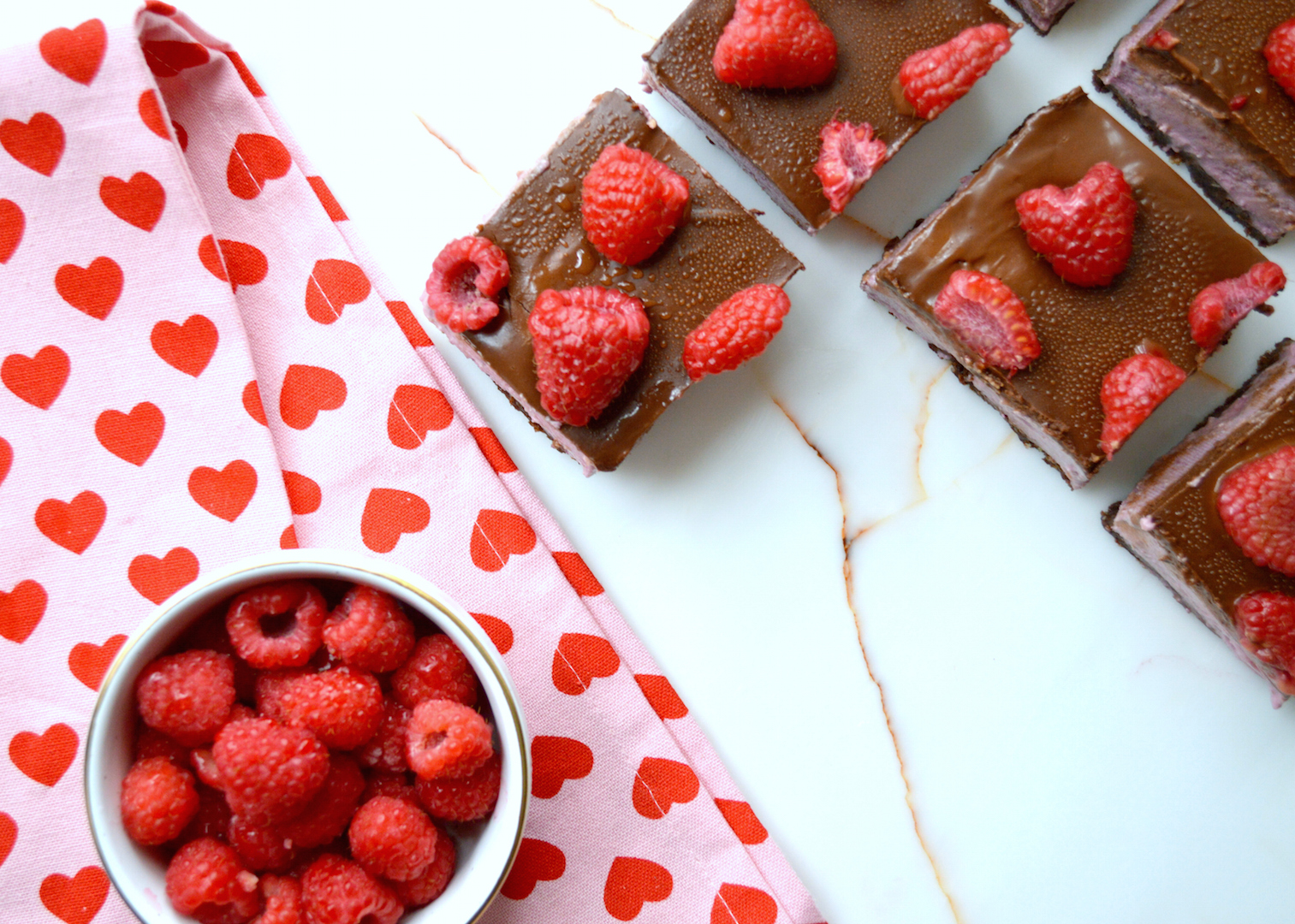 The chewy chocolate base tastes just like a brownie, but without all the added sugar, flour and dairy, and the creamy raspberry layer brings such a great freshness and vibrancy. Top all that with some decadent chocolate ganache and fresh raspberries and you've got yourself the perfect vegan Valentine's treat!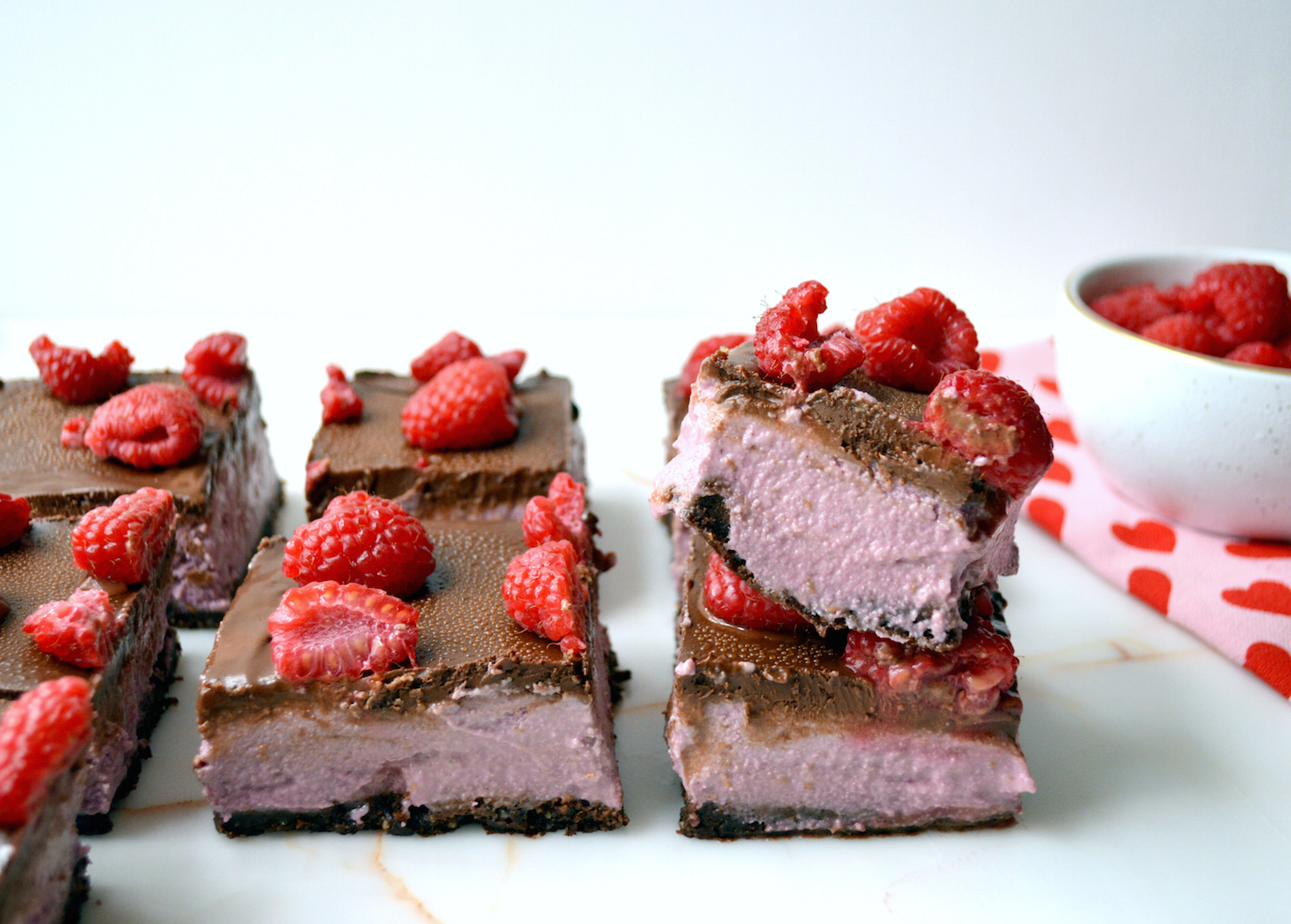 These guys started melting pretty quickly, so excuse the messy look, but they taste amazing all the same! I've actually already eaten two while writing this post, so I think it's time to wrap it up and put them somewhere safe so my valentine can actually get one…
I hope you and your special someone love these as much as I did!

---
Ingredients:
Brownie Base
1 cup pitted dates, soaked and drained
½ cup raw walnuts
½ cup raw almonds
¼ cup coconut flakes
¼ cup cacao powder
Raspberry Layer
1 ½ cup raw cashews, soaked and drained
3 cups fresh raspberries
½ cup maple syrup
2 Tbsp. coconut oil, melted
1 Tbsp. Miracle Reds superfood powder, optional
½ tsp. vanilla extract
Chocolate Ganache
½ cup cacao powder
½ cup maple syrup
¼ cup coconut oil, melted
1 tsp. vanilla extract
⅛-¼ tsp. salt
Toppings
Directions:
For the Brownie Base
Soak dates in warm water to soften for about 30 minutes.
Combine walnuts, almonds and coconut flakes in a food processor and process into a crumb-like consistency.
Add the cacao powder and mix together.
Add the dates, after soaking and draining, and blend until a sticky dough forms.
Press mixture into bottom of lined 8"x8" baking pan and set aside while preparing the raspberry layer.
For the Raspberry Layer
Soak cashews in warm water for 4-6 hours. Drain, place in food processor and blend until smooth.
Add the raspberries, maple syrup, melted coconut oil, Miracle Reds superfood powder and vanilla extract and blend until creamy and smooth.
Pour the raspberry filling over the brownie base and place in the freezer to set while making the chocolate ganache, about 30-45 minutes.
For the Chocolate Ganache
Place all chocolate ganache ingredients in food processor or blender and blend well.
Pour chocolate ganache over the set raspberry layer and sprinkle with fresh raspberries. Cover and place in the freezer for 4-6 hours, or overnight for best results.
Allow dessert to thaw at room temperature for about 15 minutes before removing from the pan and slicing into squares. Store in the freezer for up to two weeks.
---
Notes
Melt coconut oil by filling a container with hot water and setting jar in it until the oil melts, about 15 minutes. Allow oil to cool to room temperature before using.
I used Miracle Reds superfood powder from MacroLife Naturals in my raspberry layer for a brighter color and extra burst of berry, but this ingredient is optional!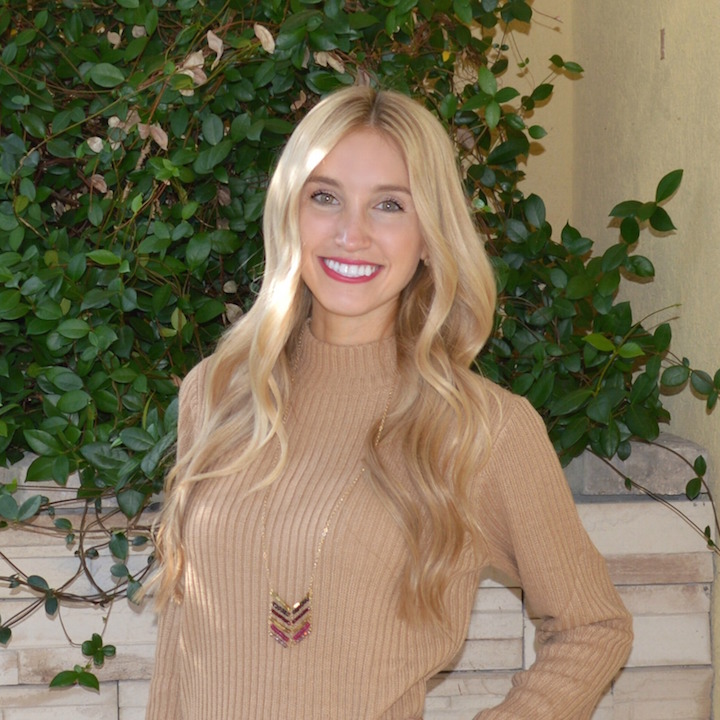 Hi there! I'm Sara – a twenty-something graphic designer with a passion for plant-based baking on the side.