---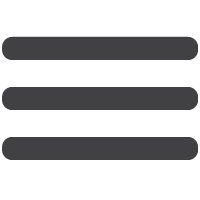 ---
Strawberry Rose Cheesecake Tarts (Raw, Vegan)
February 12, 2017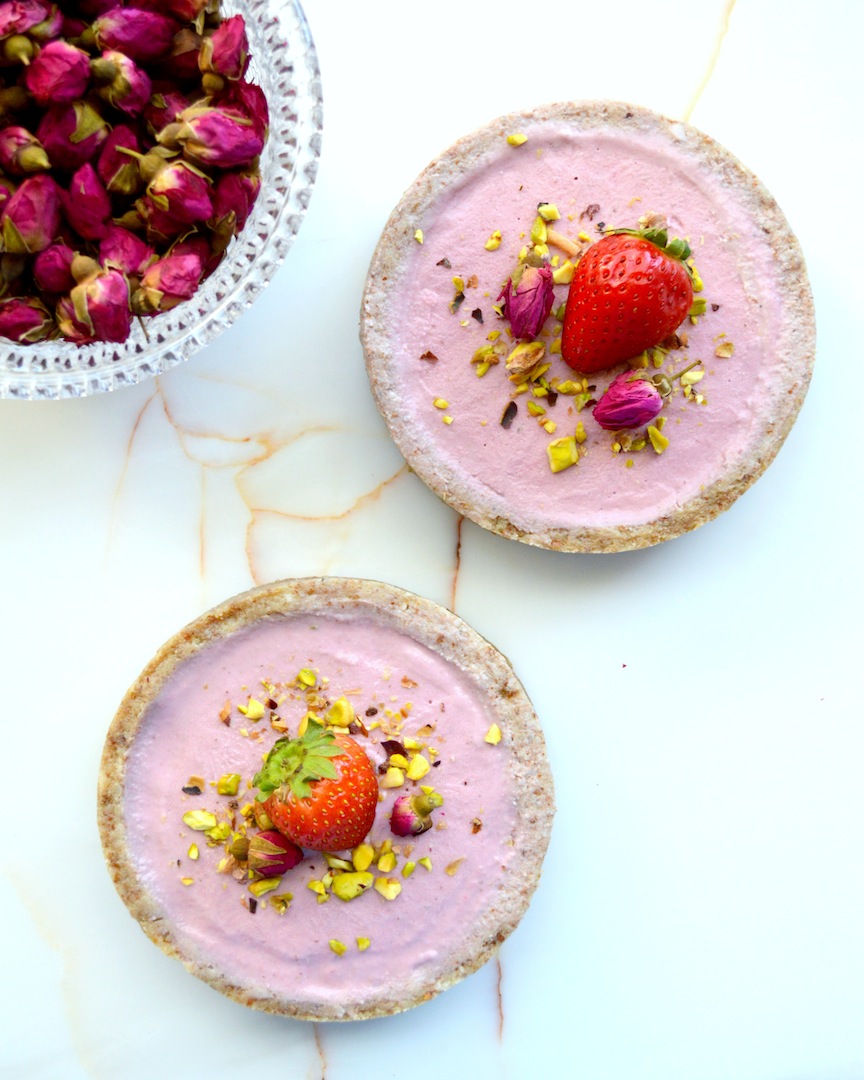 What's better than strawberries and roses on Valentine's Day? Strawberry and rose DESSERT! The day of love is just a couple days away, so spoil your special someone (or yourself!) with these gorgeous raw Strawberry Rose Cheesecake Tarts.
This fruity and floral combination is seriously heavenly. It might even be my most favorite flavor combo ever. And I really like desserts, so that's saying a lot. If you've never tried a rose dessert it might sound a little odd, but I promise it's amazing!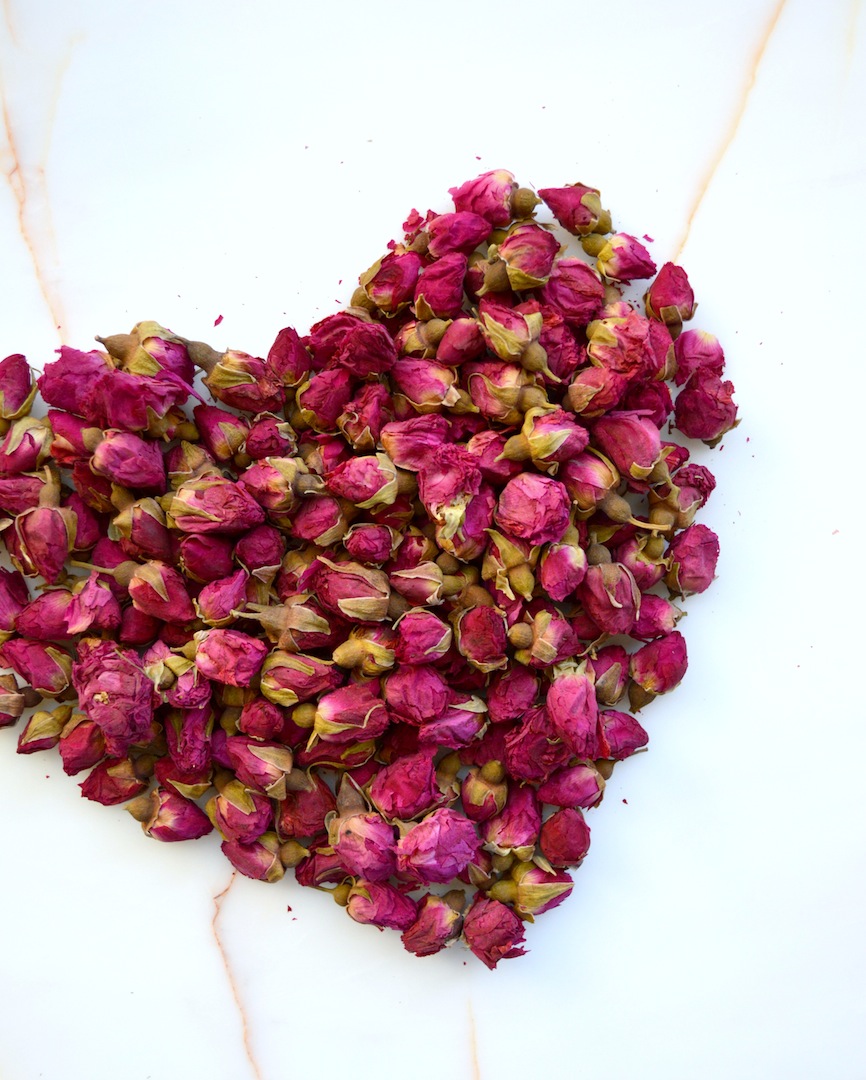 The tart crust is sweet and gooey and the strawberry rose water filling is so light and refreshing. The epitome of a romantic dessert, and so much better, and better for you, than the standard store-bought candies!
I used two 4.5-inch spring form pans for my tarts because I like that they have higher sides, but you can use actual tart pans or even muffin/cupcake pans. And I used a mixture of almonds and walnuts in my crust because that's what I had left in my pantry, but just almonds or any combination of your favorite raw nuts would work!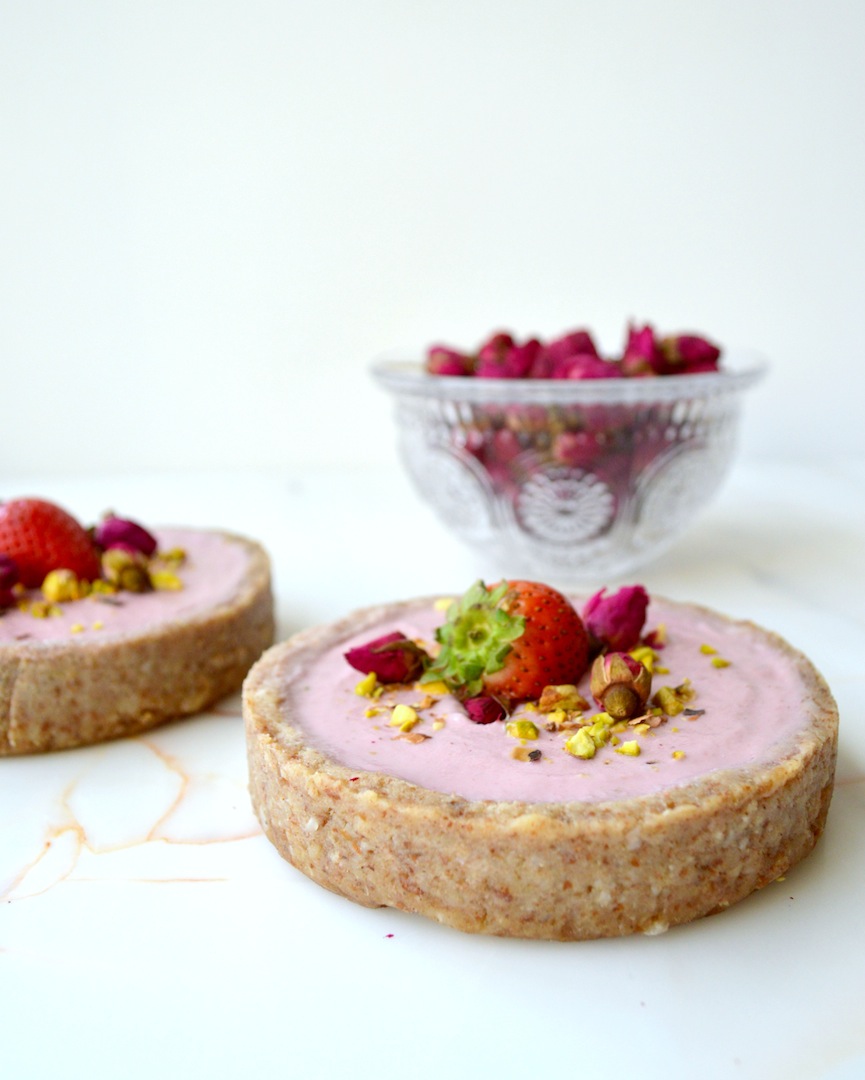 Make sure to remove your tarts from the pans before allowing them to thaw. I got distracted and forgot to do this with mine, so when I eventually removed them the crust pulled apart from the filling and that's why they look a little messy! Then finish your tarts off with some chopped pistachios, dried rose buds and fresh strawberries or any other toppings of your choice and wa-lah! You've got the perfect plant-based Valentine's treat for two.
Happy Valentine's Day!

---
Ingredients:
Tart Base
1 cup raw almonds or mixed nuts
¾ cup pitted medjool dates, soaked and drained
¼ cup unsweetened coconut flakes
¼ tsp. pure vanilla extract
Strawberry Rose Cheesecake Filling
½ cup raw cashews, soaked and drained
1 cup fresh diced strawberries
¼ cup maple syrup
2 Tbsp. coconut oil
1-2 tsp. rose water
1 tsp. pure vanilla extract
Pinch salt
Toppings
Chopped pistachios
Dried rose buds
Fresh strawberries
Directions:
*Make sure all ingredients are at room temperature before preparing
For the Tart Base
Soak dates in warm water to soften for about 30 minutes.
Grease two 4.5-in spring form pans or tart pans of similar size with coconut oil non-stick cooking spray and line bottoms with parchment paper.
Place nuts and coconut flakes in a food processor and process into a crumble.
Add the dates, after soaking and draining, and vanilla extract and blend until a sticky dough forms.
Divide mixture evenly between pans and press firmly into bottoms and up onto sides.
Set tart bases aside and clean out the food processor before preparing the next layer.
For the Strawberry Rose Cheesecake Filling
Soak cashews in warm water for 4-6 hours. Drain and place in food processor with the rest of the strawberry rose filling ingredients and blend until smooth.
Evenly pour mixture into the tart bases, then gently tap pans on counter to release air bubbles.
Cover pans and place in the freezer to set for at least 4 hours.
When ready to serve, remove tarts from pans and garnish with your toppings. Store in the refrigerator, or freezer for longer keeping (up to two weeks).
---
Notes
Melt coconut oil by filling a container with hot water and setting jar in it until the oil melts, about 15 minutes. Allow oil to cool to room temperature before using.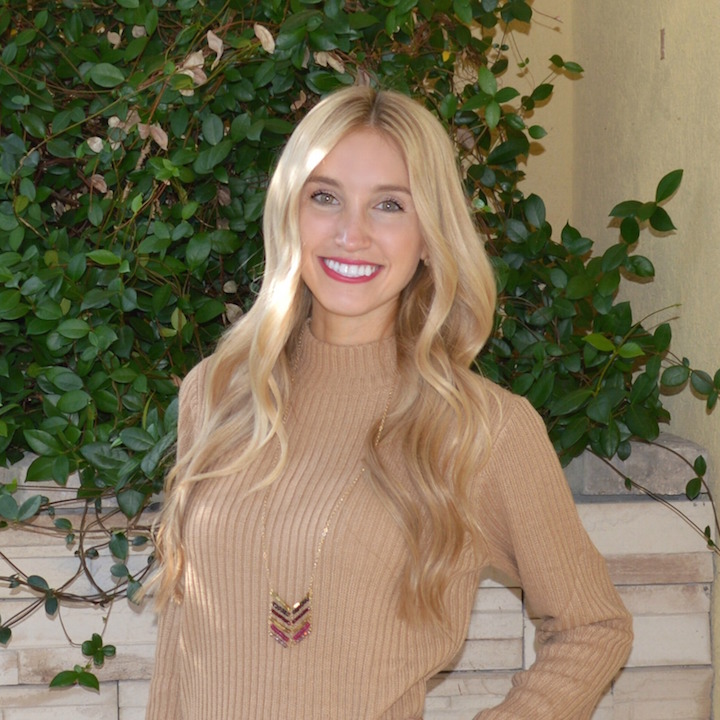 Hi there! I'm Sara – a twenty-something graphic designer with a passion for plant-based baking on the side.