---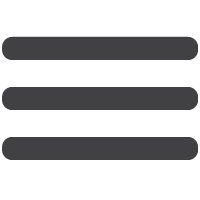 ---
Triple Chocolate Funfetti Cake (Raw, Vegan)
February 4, 2017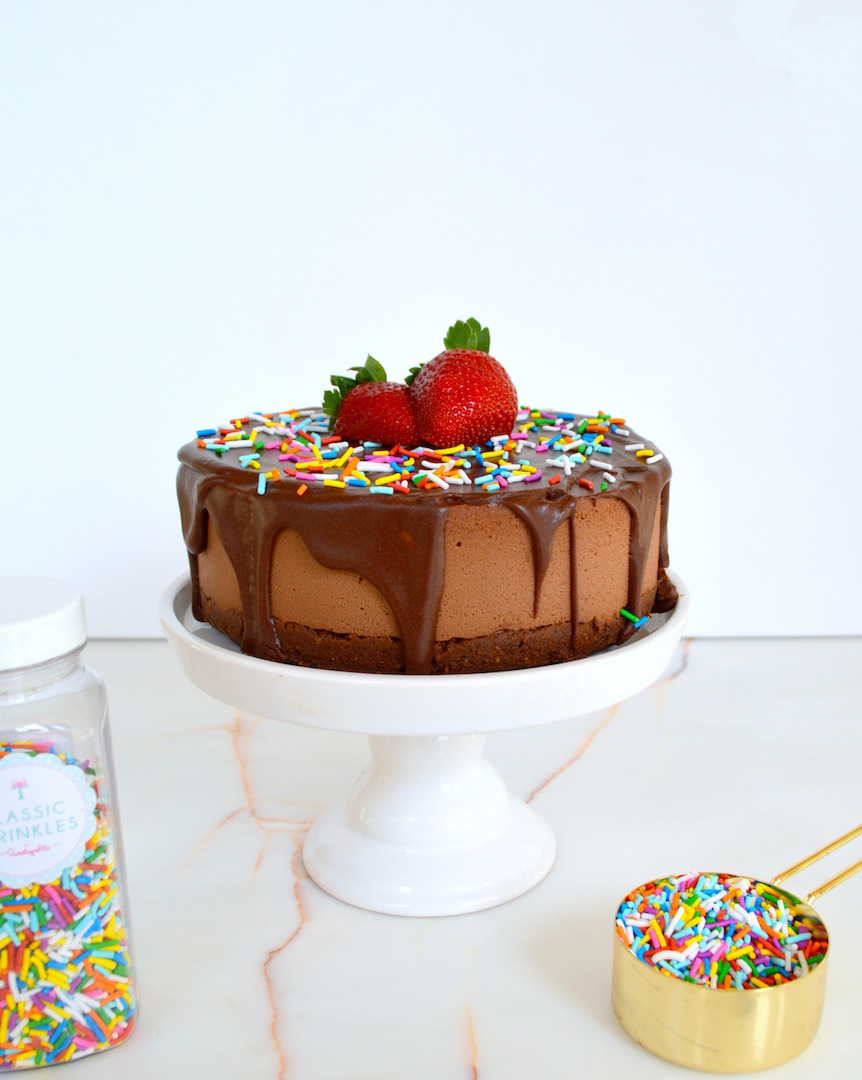 Birthday season is in full swing around here, and that means another celebratory cake! My chocolate cake loving boyfriend just turned a quarter of a century, so I made him this raw triple chocolate funfetti cake for the occasion. Let's just say he was not disappointed. The cake was very swiftly devoured after these photos were taken.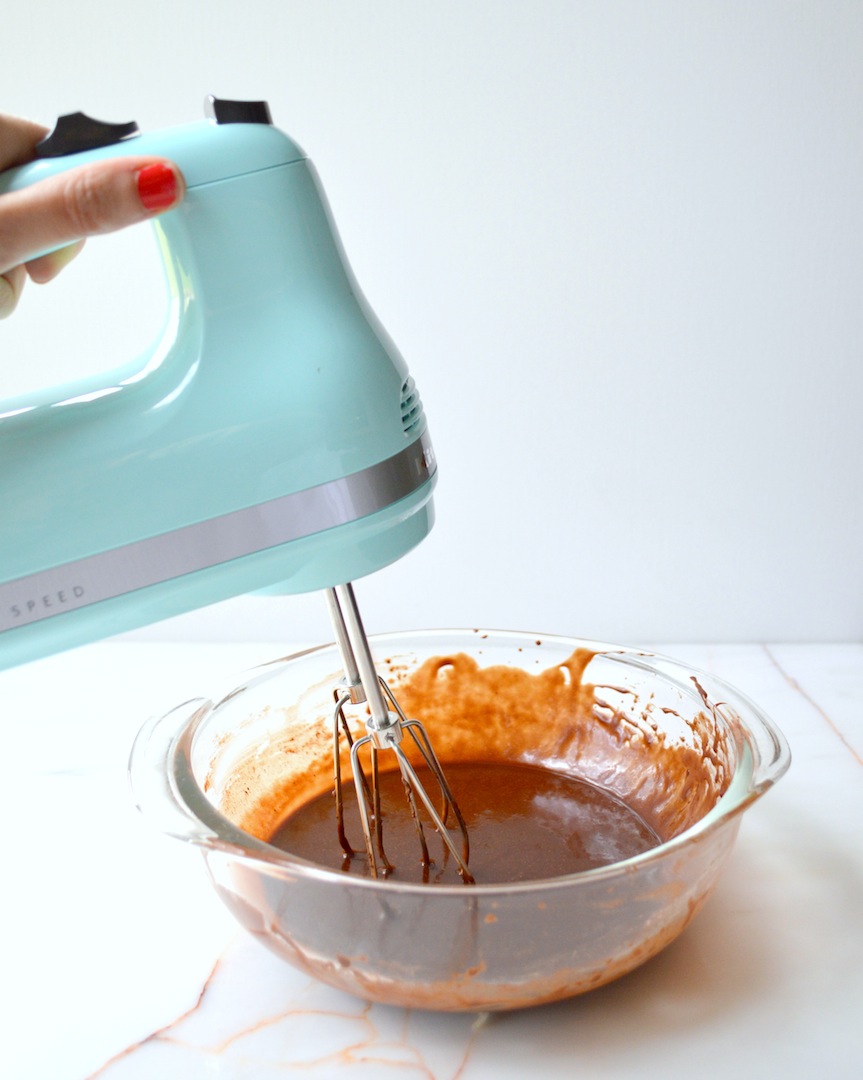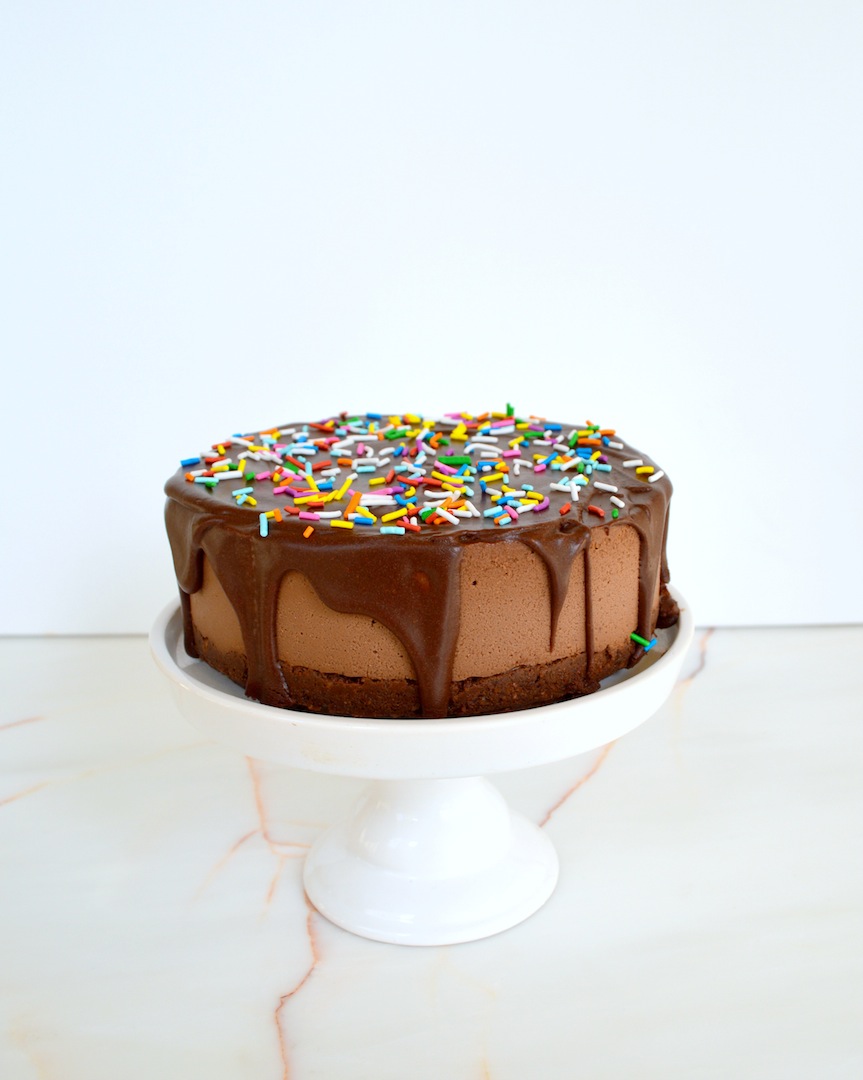 If you're a chocolate lover like my guy, vegan or not, this is the cake for you. With a chocolate hazelnut crust, creamy chocolate filling and decadent chocolate sauce to top it all off, there's three layers of rich chocolatey goodness to enjoy. And of course I threw some vegan sprinkles on top as well, because it's not really a birthday cake without sprinkles! I'm not even a big chocolate cake person, but this cake is insanely delicious. I definitely played a big role in the quick consumption.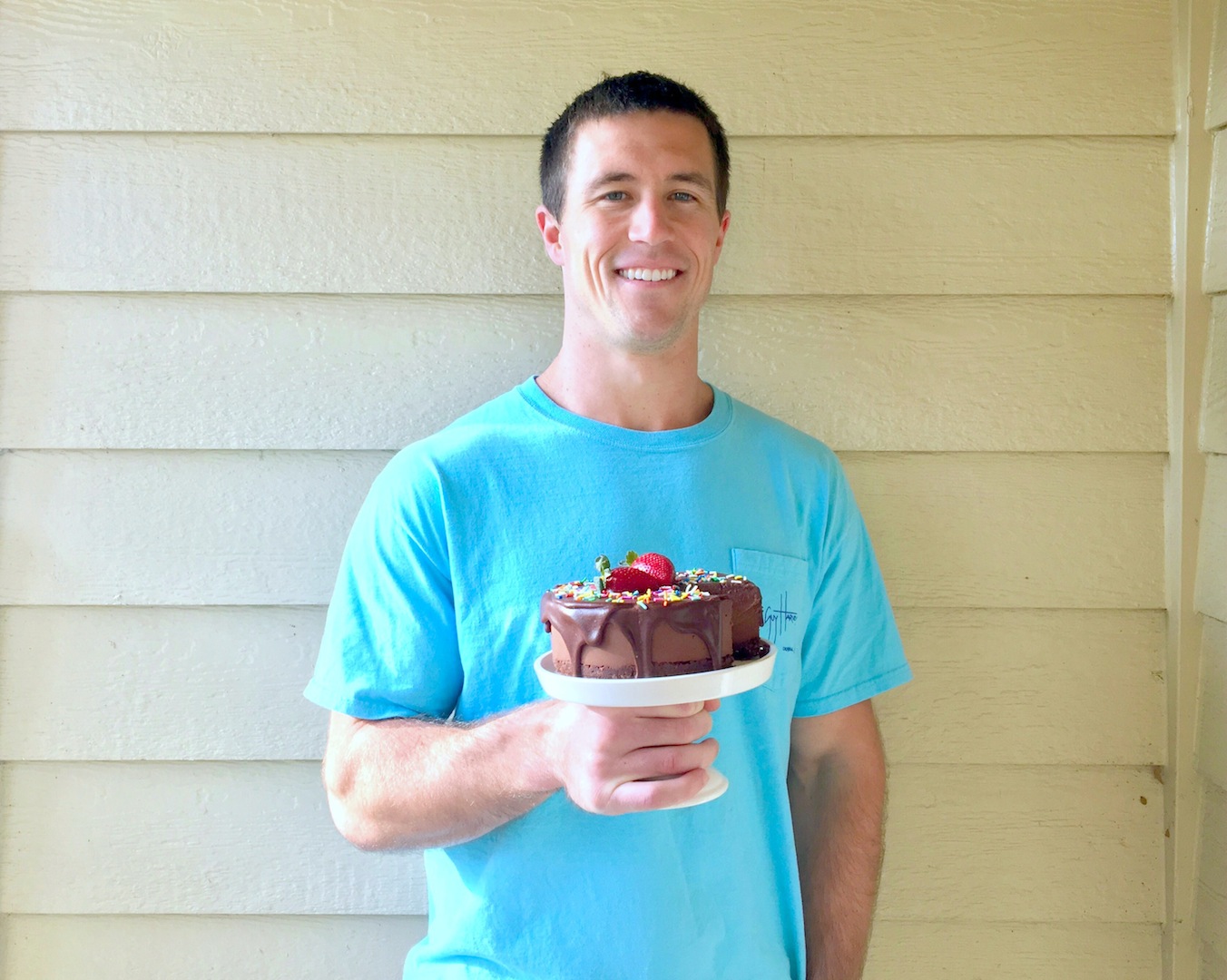 I used a 6-in spring form pan for this recipe because I didn't need a huge cake, but you can increase all ingredient amounts by 30% for a 9-in spring form pan. This may not be the healthiest plant-based cake, but birthdays are meant for a little indulging. So live a little and treat yourself to a slice...or two!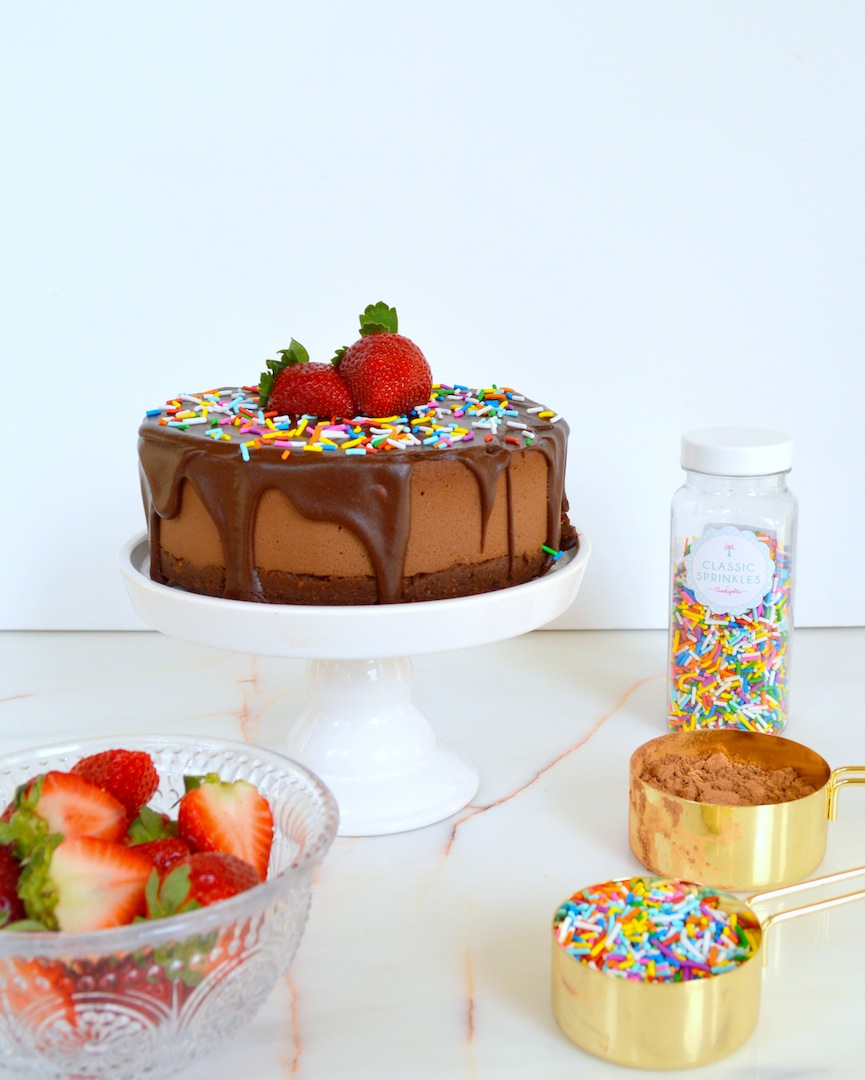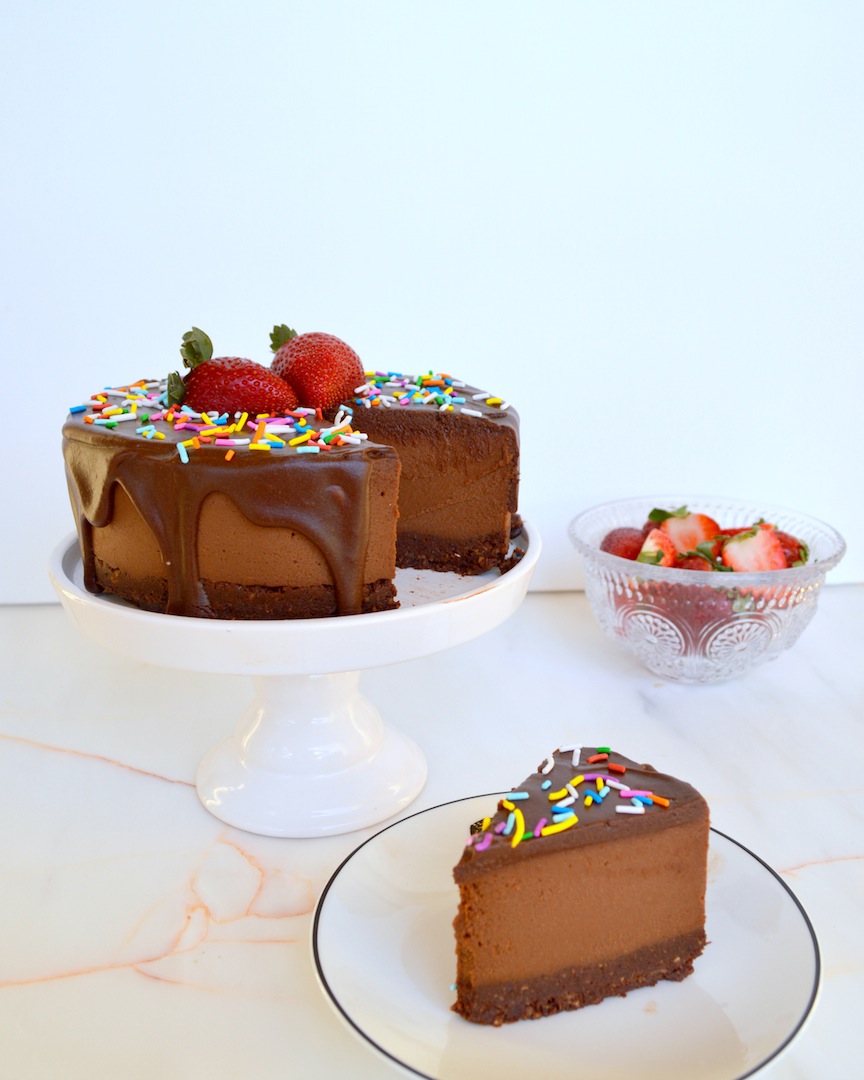 Ingredients:
Chocolate Hazelnut Crust
1 cup chopped hazelnuts
¾ cup pitted medjool dates, soaked and drained
¼ cup unsweetened coconut flakes
¼ cup organic cacao powder
3 tsp. maple syrup
⅛ tsp. salt
Chocolate Filling
2 cups raw cashews, soaked and drained
¾ cup maple syrup
½ cup organic cacao powder
¼ cup + 2 Tbsp. coconut oil, melted
3 Tbsp. almond milk
1 Tbsp. pure vanilla extract
⅛-¼ tsp. salt
Chocolate Sauce
¼ cup organic cacao powder
¼ cup maple syrup
¼ cup coconut oil, melted
1 Tbsp. unsweetened vanilla almond milk
½ tsp. pure vanilla extract
⅛ tsp. salt
Toppings
Vegan sprinkles
Strawberries
Directions:
For the Chocolate Hazelnut Crust
Soak dates in warm water to soften for about 30 minutes.
Grease a 6-in x 3-in spring form pan with coconut oil non-stick cooking spray and line bottom with parchment paper.
Place chopped hazelnuts and coconut flakes in a food processor and processinto a crumble.
Add the dates, after soaking and draining, cacao powder, maple syrup and salt and blend until a sticky dough forms.
Press mixture into bottom of spring form pan and set aside. Clean out the food processor to prepare the next layer.
For the Chocolate Filling
Soak cashews in warm water for 4-6 hours. Drain and place in food processor with the rest of the chocolate filling ingredients and blend until creamy and smooth.
Evenly spread the chocolate mixture over the crust, then tap pan on counter to release air bubbles.
Cover and place in the freezer to set for 4-6 hours, or overnight for best results.
For the Chocolate Sauce
After the cake has set and you're ready to serve, prepare chocolate sauce. Make sure all ingredients are at room temperature, then blend together using whisk, mixer or food processor.
Take cake out of pan, set on parchment paper and pour sauce over the top. Spread out evenly with spoon or silicone head spatula.
Garnish with sprinkles, strawberries or other toppings of choice.
Store cake in the refrigerator, or freezer for longer keeping (up to two weeks).
Notes
Melt coconut oil by filling a container with hot water and setting jar in it until the oil melts, about 15 minutes. Allow oil to cool to room temperature before using.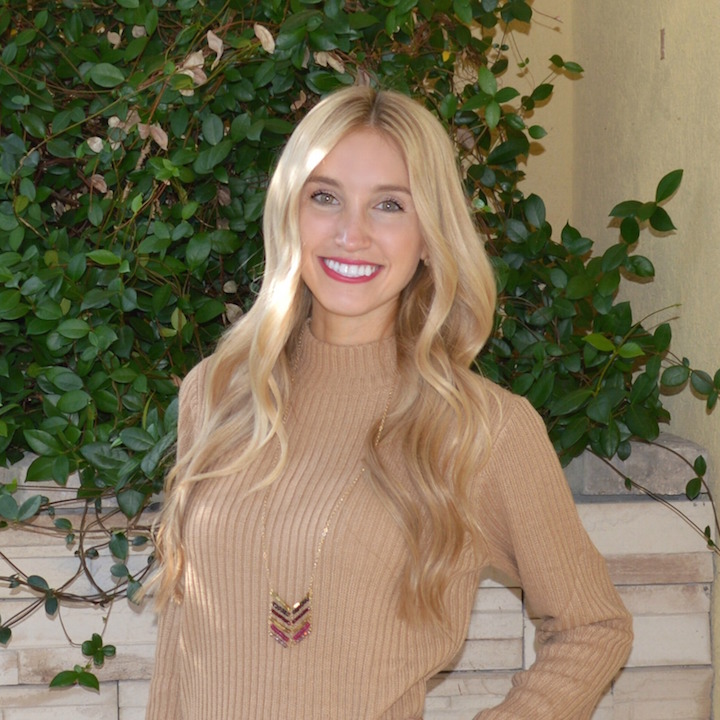 Hi there! I'm Sara – a twenty-something graphic designer with a passion for plant-based baking on the side.